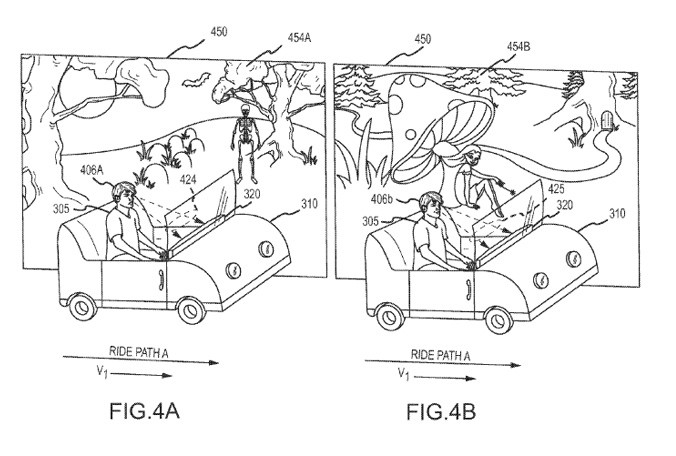 The Walt Disney Company has filed a new patent on technology that is meant to customize a guest's experience on an attraction based on their emotions or on a pre-determined list of interests.
The new Disney patent, titled "Sensing and Managing Vehicle Behavior Based on Occupant Awareness" looks at a way to read riders' emotions or pre-determined interests to customize ride experiences.
For example, if a rider appears bored, the technology would increase the ride's speed, add spins and turns or display different show elements, the patent states.
According to the Disney patent, the ride could display different content depending on the passenger: kid-friendly content versus more mature themes.
In addition, the Disney patent states it may be able to sense passenger comfort levels such as temperature and alter the air-conditioning of the ride to make it more pleasant.