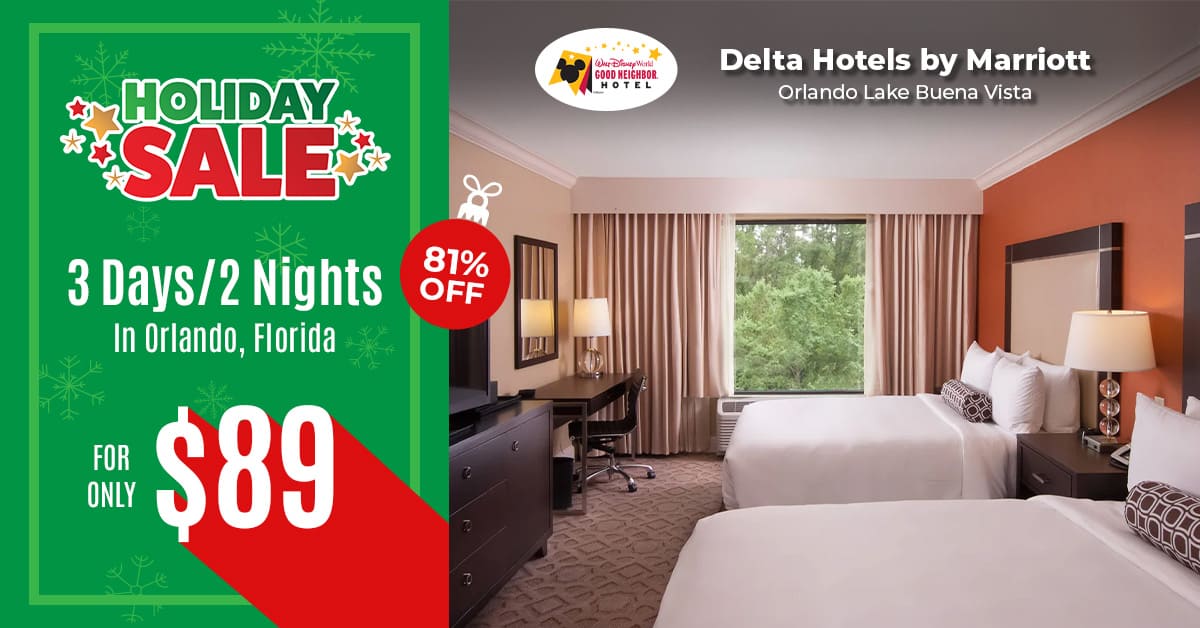 Take a closer look at Volcano Bay's 4 primary areas.
The 200-foot volcano, Krakatau, will lie at the heart of the park.
Guests will have the opportunity to explore four imaginatively-themed areas at Volcano Bay, filled with experiences ranging from daring to serene.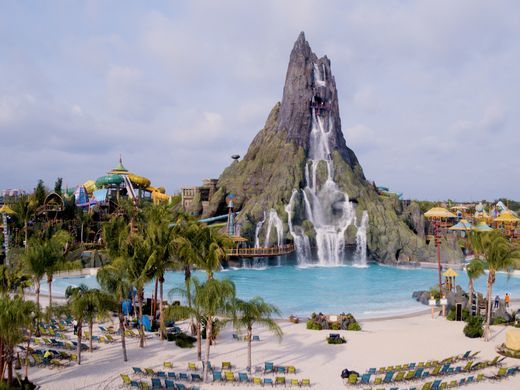 1.       Krakatau
The centerpiece of Volcano Bay, Krakatau (kra-kuh-TAU) stands 200 feet above the park. It's the largest peak in Florida (no joke!), and when you climb all the way to the top you believe it! Krakatau Volcano really is the most amazing element of the park.
Three distinctive body slides found at the rear of the volcano, which start off with surprise doors that drop out from beneath guests:
Krakatau Aqua Coaster will send your four-person canoe UPHILL and racing through dark twists and turns within the volcano. For a grand finale, you'll be sent plunging through a waterfall!
Ko'okiri Body Plunge: A racing, 70-degree drop that will plummet 125-feet through the center of Krakatau. It will be the world's first slide to travel through a pool filled with guests.
Kala and Ta Nui Serpentine Body Slides: Two intertwining slides where guests will fall freely along 124 twisting feet.
Punga Racers: A high-speed race through four different enclosed slides featuring manta-shaped mats.
2.       Wave Village
Located at the base of Krakatau, Wave Village will be home to:
Waturi Beach: A sparkling, multi-directional wave pool where guests can swim, relax on the sand or indulge in private, one- or two-story cabanas.
The Reef: An adjacent leisure pool will provide guests with calmer waters and exciting views of riders speeding through the Ko'okiri Body Plunge.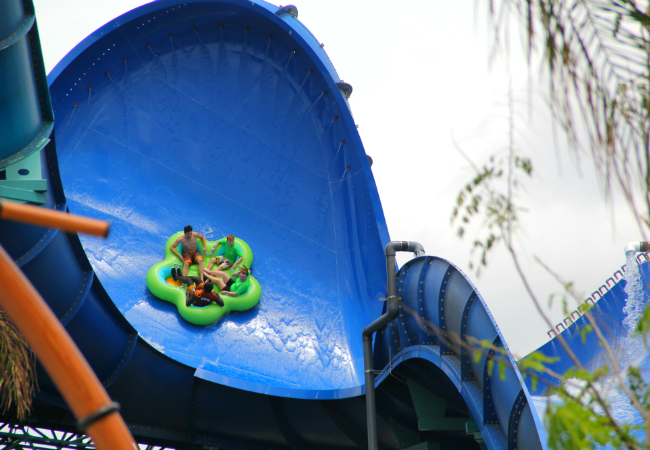 3.       River Village
Named for the peaceful river that snakes through it, River Village will feature unique attractions for the entire family, including:
Kopiko Wai Winding River: A gentle, winding river that will pass through the volcano's hidden caves, featuring spontaneous water effects and special nighttime lighting.
Tot Tiki Reef: A whimsical toddler play area with spraying Maori fountains, slides and a kid-size volcano.
Runamukka Reef: A three-story water playground inspired by the coral reef overflowing with twisting slides, sprinklers and more.
Honu: An adventurous, multi-passenger raft ride that will soar across two giant, sloped walls
Ika Moana: A twisting, multi-passenger raft ride that will glide across bubbling geysers.
4.       Rainforest Village
Exhilarating thrills await guests in Rainforest Village, including:
Maku: North America's first "saucer ride" – sending multi-passenger rafts speeding around three saucer-shaped curves.
Puihi: A breath-taking multi-passenger raft ride that will plunge guests into darkness before bursting into a funnel and launching into a zero-gravity drop.
Ohyah and Ohno Drop Slides: Two twisting, adrenaline-pumping slides that launch guests four- and six-feet above the water at the end.
TeAwa The Fearless River: An action-packed, racing torrent river where guests hang tight in their inner tubes amidst roaring, whitewater rapids.
Taniwha Tubes: Four unique Easter Island-inspired slides with rafts for single or double riders.
 Puka Uli Lagoon: A tranquil pool where guests can swim and relax.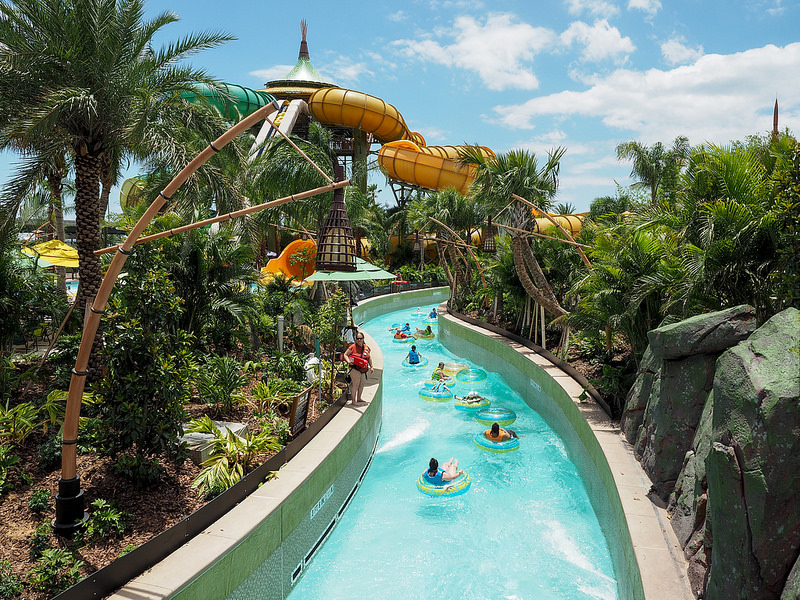 Recommended Articles: