Indeed, Krakatau Aqua Coaster is the Best Thrill Ride at Volcano Bay!
The flagship attraction of Volcano Bay, the Krakatau Aqua Coaster has a four-person canoe that launches up and shoots down hills and rockets through the volcano itself in a series of dark twists and turns. For the finale, the coaster plunges through a "shimmering" waterfall.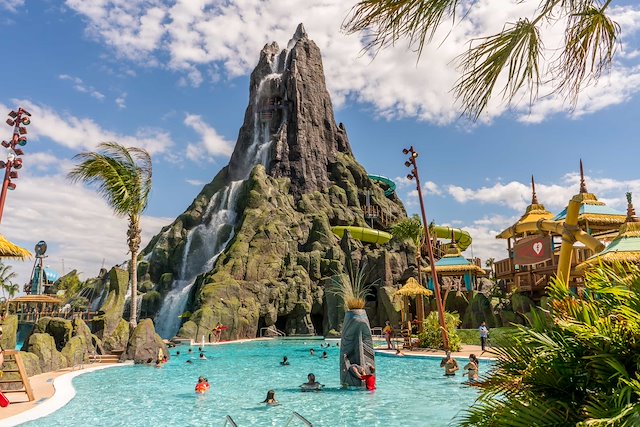 First of all, Krakatau is a 200 feet (61 m) tall artificial volcano, and is the park's main representative, being displayed on the logo.
The volcano houses three drop capsule slides, Ko'okiri Body Plunge, the tallest body slide in America ranging at 125 feet tall, and also the first to travel through a pool full of guests.
Krakatau Aqua Coaster is still the best one we've ever seen — and will definitely be changing the water slide game for years to come — but rest assured knowing there's plenty to see and do at this water park utopia worthy of a visit.