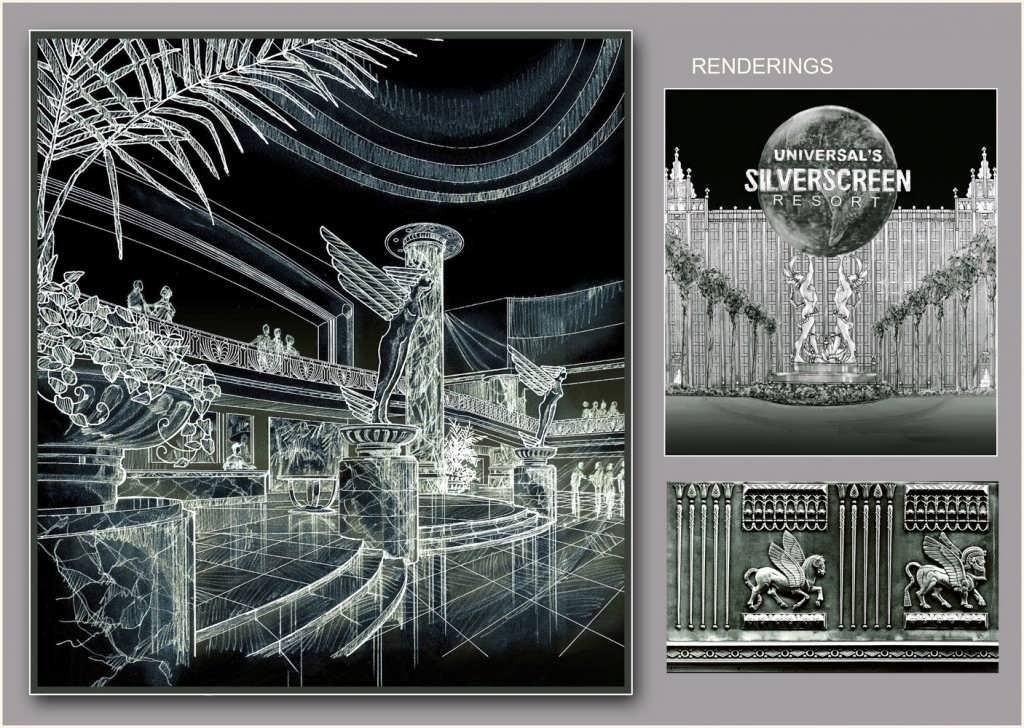 Discovered by Orlando Informer, Universal Orlando has a Sixth hotel under the covers!
We had reported some time ago that our little birds at Universal indicated that the company was likely to announce its next on-site hotel – yes, that would be its sixth – even before its fifth, Sapphire Falls Resort, opened its doors (which, incidentally, happens this month). It seems like our sources were half-accurate: Universal may not be officially making announcements (just yet, at least), but word has certainly leaked that it's already made moves on this project.
So, what do we know? It's admittedly not much, but what is there is certainly exciting – Universal just isn't resting on its laurels at all – and provides more than enough to start speculating on.
What we know so far
Let's start with what details have already been leaked, shall we?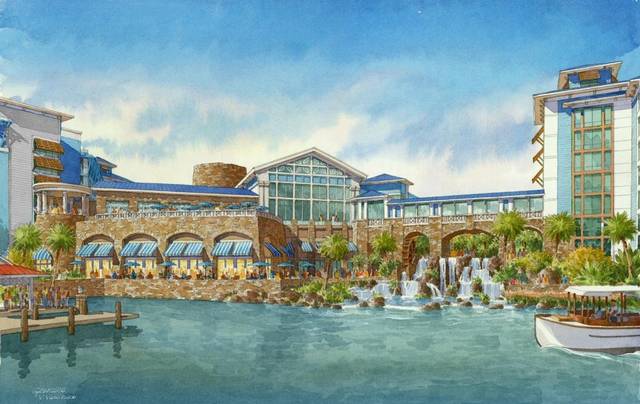 Loews Sapphire Falls Resort pool at Universal Orlando
The beautiful Sapphire Falls Resort, Aventura's next-door neighbor
Thanks to permits being filed with the city of Orlando – and thanks to super-sleuth journalists such as the Orlando Business Journal – we know that a sixth hotel is currently being slotted for construction right next-door to (and just south of) Sapphire Falls. It will sit on just 5.87 acres, seems to consist of one tower (which will house 600 rooms), and will feature a brand-new parking garage. A trademark for the name "Aventura Hotel at Universal" was also uncovered – a dead giveaway for the new property's official appellation if ever there was one (although it should be noted that trademarks can – and often do – change; Volcano Bay, Universal's new "water theme park," was originally WonderSea Island, for instance).
Let's put this all in perspective. While Aventura will definitely be the smallest resort on-property in terms of both physical footprint and number of rooms, it's actually not that much smaller at all than its predecessors; Portofino Bay Hotel brandishes only 750 rooms, and Hard Rock Hotel is at 650 – barely a difference at all. (Royal Pacific Resort, Cabana Bay Beach Resort, and Sapphire Falls all have at least 1,000, and an expansion to Cabana will tack on another 400 rooms.) Even with the limitations of real estate and the proximity to Sapphire, the ability to create an intimate, beautifully-themed space, especially given Universal Creative's track record as of late (Skull Island is similarly small but oh-so-exotic – and immersive), is undoubted.
There's another potential, more practical reason behind this, as well: by locating as many hotel rooms – and, perhaps more importantly, parking spots – as possible right next to Volcano Bay, it'll lessen the strain on the transportation system that will be running from CityWalk to the water park (if, indeed, this is the route that Universal ultimately plans on taking for Volcano's shuttles).
What do you want Universal's sixth on-site hotel to be?
Name Universal Orlando's Sixth Hotel!https://t.co/TXd6DU92HO

— Destinations Gal (@ChiaraAmina) July 13, 2016