OHMYDisney.com highlights Disneyland's upcoming Star Wars-themed land!
Just in time for Star Wars Celebration (which is happening this weekend in London), Disneyland unveiled a new look at the highly immersive Star Wars-themed land that will be arriving soon. The image was unveiled on the fence along Big Thunder Trail, which will be one of the entry points to this never-before-seen planet in the Star Wars galaxy, and was shared by the Disney Parks Blog.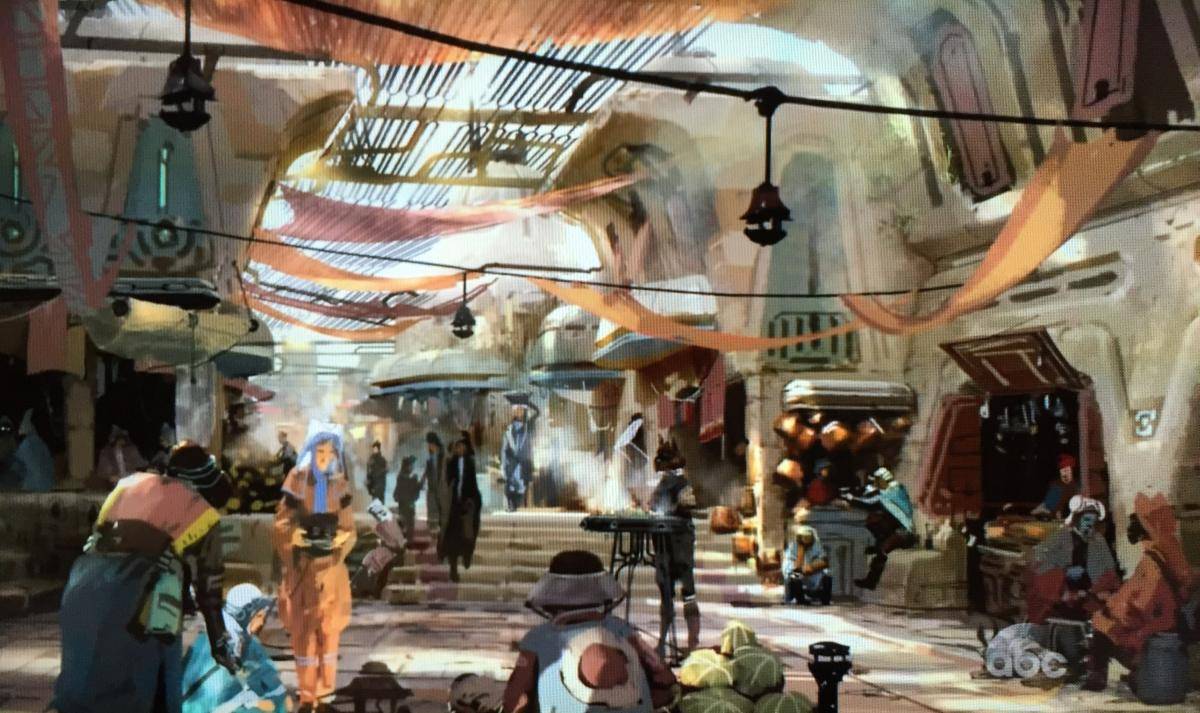 "Nestled between towering spires of rock, this thriving port contains a seemingly familiar architecture of markets, landing zones and buildings," the Disney Parks Blog says of this new 14-acre land (the largest single-themed expansion in the history of Disneyland). There's a lot to try and figure out about the image, but as the Disney Parks Blog notes, you should be able to get a good idea about where the two marquee attractions will be (one that sees you fleeing the First Order, the other that has you piloting the Millennium Falcon), as well as the intricately detailed marketplace. Other, previously announced features of the land include a cantina-type experience and an upscale dinner club.
We will of course bring you all the latest news about the Star Wars-theme land, coming soon to both Disneyland and Walt Disney World. The Force is very strong with this one.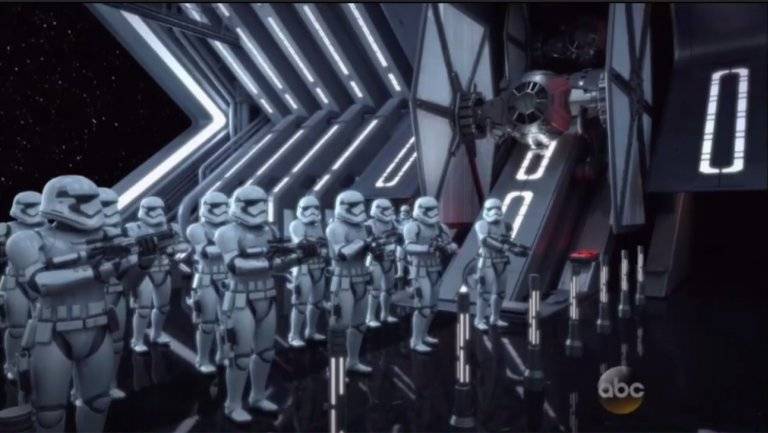 Stay tuned and "MAY THE FORCE BE WITH YOU"!
May the Force be with You!https://t.co/WKVjgjOdKS

— Destinations Gal (@ChiaraAmina) July 13, 2016