Ask anyone of any age, what's the latest craze? Unless they've been in a cave without WIFI, they will respond Pokemon Go. Seaworld has jumped on the bandwagon going a little further with wise hints and tips.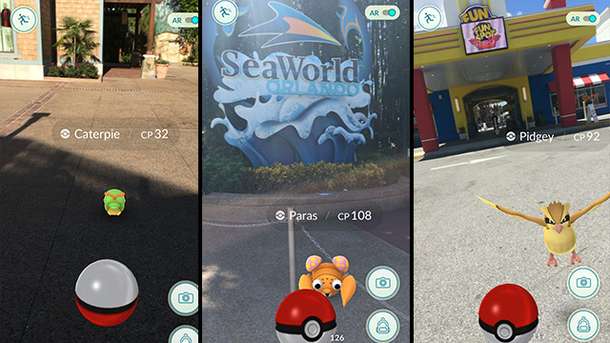 Have you been playing Pokemon? Silly question, of course you have. The real question is have you been playing at SeaWorld? Because your fellow trainers are…
Saw around 15 wandering Sea World in search of Pokemon tonight. Awesome! #GottaCatchEmAll

— King of This Game (@TweetyTovar) July 11, 2016
If you want good Pokemon come to seaworld

— V (@veronica17marie) July 10, 2016
@thealdywaldy Seaworld has about 30 pokestops and 3 gyms inside the park and so many good Pokemon!

— tyler slayin moore (@tylermooore) July 10, 2016
And they've got a few tips for you:
1. Stock up on Pokéballs.
Did you know SeaWorld Orlando has over 25 Pokémon stops throughout the park?
Psyduck at @SeaWorld #PokemonGO pic.twitter.com/RJhjzcKM1p

— ThrillGeek (@thrillgeek) July 9, 2016
when you play Pokemon Go at sea world pic.twitter.com/yLD4a65VDD

— mackenzie johnson (@kenziejohnsonn) July 9, 2016
Caught a Magikarp, Krabby, Growlithe, Rattata, and an Onix at SeaWorld #PokemonGO

— Oscar (@Bonkersaurus) July 9, 2016
Went to Sea World and found so many Pokemon. pic.twitter.com/0HFEoywKqQ

— ashlee (@ashlee2non) July 9, 2016

https://twitter.com/GameReddit/status/751081579997519872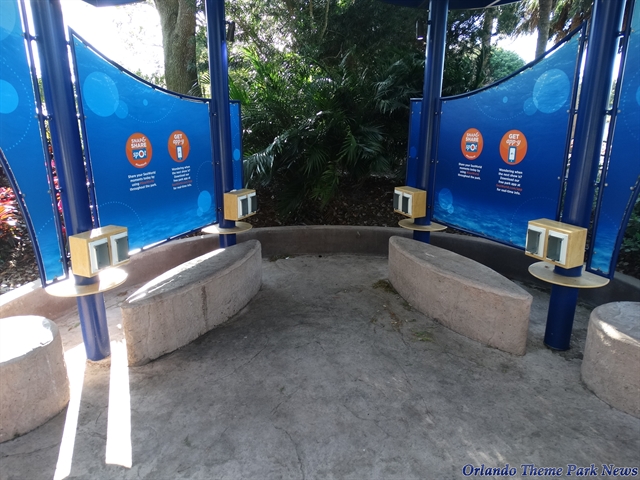 2. Remember to charge up!
It's no secret that you'll need some extra juice if you're going to play all day, so stop by one of the park's charging stations.
3. Get in a workout before the day is over.
There are 2 Pokémon gyms located within the SeaWorld Orlando park.
I'm a gym leader at flippin' SeaWorld. What are YOU doing with your life? ???? #PokemonGO #TeamInstinct pic.twitter.com/j0LZk6lqtD

— Damsel (@thehobbitess) July 9, 2016
Sea World is a gym for Pokemon trainers pic.twitter.com/6TOOphG7lE

— Tony ⚓ (@Beysquared2) July 8, 2016
Don't forget – follow the rules and be safe!
Please do not use your phone or device while on any rides. A lost or broken phone means no more Pokémon…
Do not enter any restricted areas, including "employee only" or "ride restricted" areas.
Pokémon beyond these points are being well cared for by our world-class trainers – and only our trainers.
Always be on the lookout for the next Pokémon, but you'll also want to be on the lookout for other people and objects around the park.
Be safe while walking and looking at your phone or device!
After taking these wise precautions, enjoy the hunt!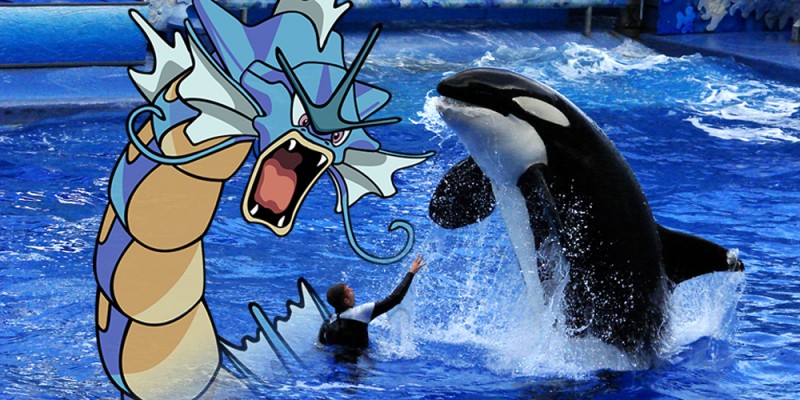 Training tips for playing Pokemon Go at Seaworld!https://t.co/Z350HZx53x

— Destinations Gal (@ChiaraAmina) July 18, 2016