Keeping cool in Central Florida is a serious topic, icflorida.com shares some wise advice.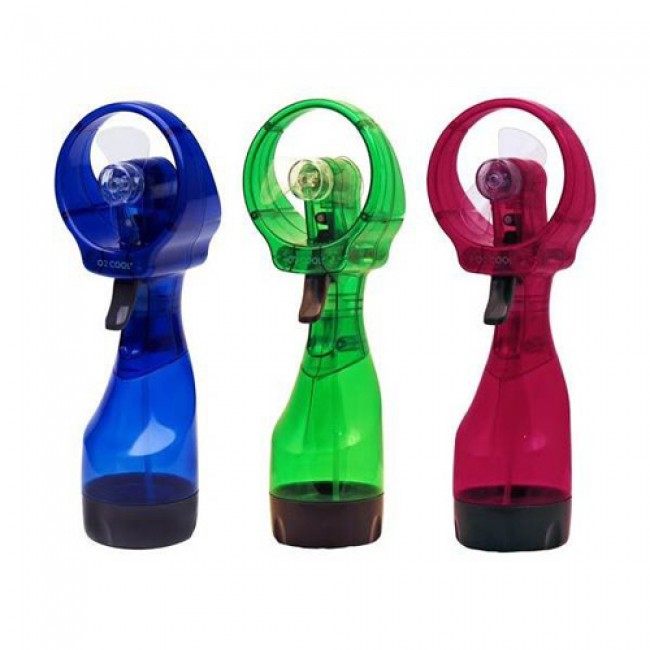 1. Pack a Water Misting Fan
Before we get started I know that it's not glamorous, but these Water Misting Fans really do the trick! While you can purchase them in the parks, you can also pick one up before you go at a fraction of the cost at Walmart or Target. A huge bonus is that they also help keep little ones happy while you are waiting or walking around.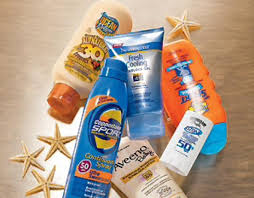 2. Don't forget the sunscreen!
Sunscreen isn't just for the pool, and you will want to follow the recommended directions to reapply for the best results. For everyone's sake around you, please be careful when you are using an aerosol sunscreen.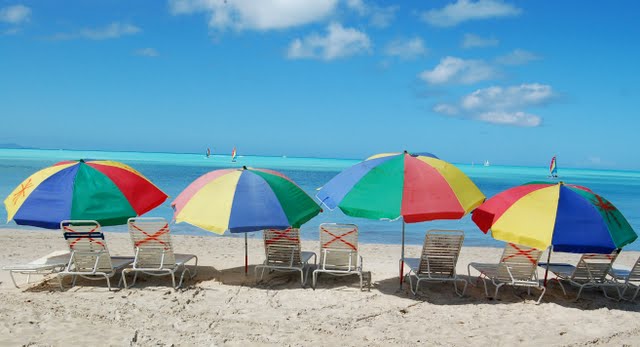 3. Umbrellas are extremely useful!
Umbrellas are great for two reasons, they are great shade on the go and they are really useful when a storm pops up in the afternoon as they are wont to do in Orlando. I carry my umbrellas in a zip top bag, so if it does rain I can place my electronics in the bag and when I no longer need the umbrella I can put it in my theme park bag without getting everything else inside wet.
4. Think of the children!
Little ones in a stroller will have shade, but they will also overheat easily. You can purchase a battery operated clip fan that will fit on most strollers in the theme parks or at Wal*Mart, Target, or online before you arrive at the park.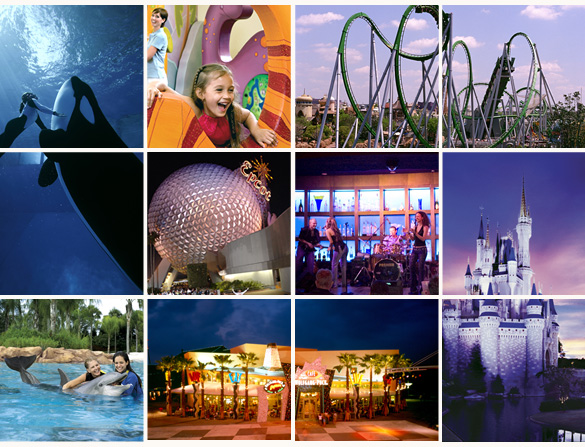 5. Stop to splash in the parks.
At Universal's Islands of Adventure and Walt Disney World in the Magic Kingdom, Epcot, and Disney Springs you can find splash pad play areas that are a really fun way to cool off while you are walking around. If this is something you are considering doing the day make sure you come prepared with bathing suits, swim diapers (if necessary), and a towel to make things a lot smoother for the rest of your day.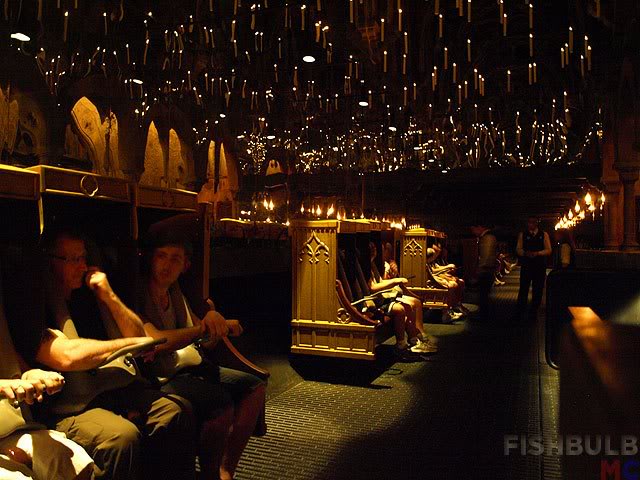 6. Find ways to stay indoors during the afternoon.
From noon to 3 pm the heat is at its worst, so you will want to find ways to try to stay inside during this time. At all the parks there are several attractions with indoor queues and experiences that are perfect for waiting without the heat. My favorites are Dumbo the Flying Elephant at the Magic Kingdom with it's indoor play as you wait area, The Mummy at Universal Studios Florida with an intricate queue, and Harry Potter and the Forbidden Journey at Universal's Islands of Adventure are three of my favorite rides with indoor queues.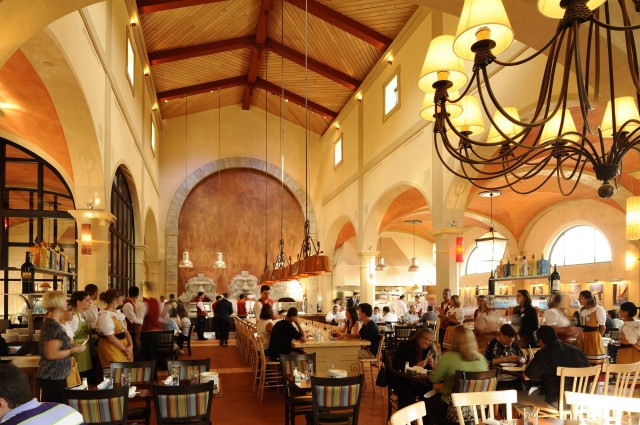 7. Splurge on dining for a break from the heat.
Dining in the parks can get quite pricey, but there are several quick service and restaurant locations that offer indoor seating to grab a bite to eat and cool down. If you are looking for a restaurant experience, make sure to get a dining reservation online on the Walt Disney World website or using Open Table for Universal Orlando Resort and some Disney Springs restaurants.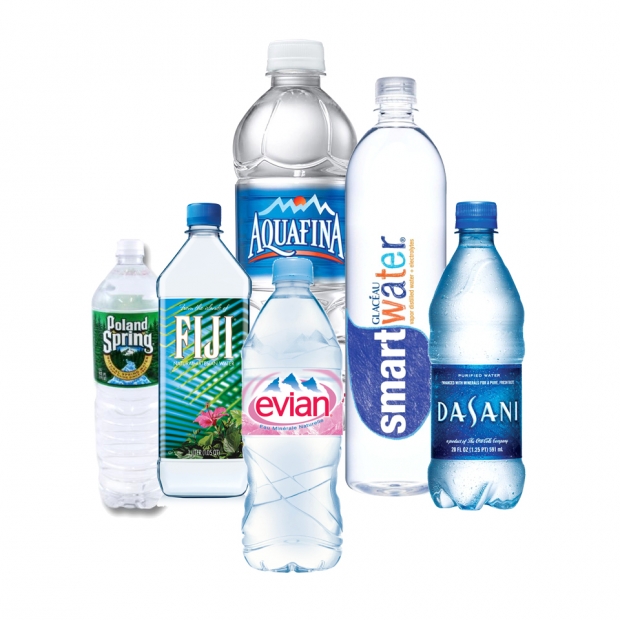 8. Hydrate. Hydrate. Hydrate.
Don't worry about packing a million water bottles in your theme park bag, because anywhere that sells fountain drinks can also provide you with a free glass of ice water. I also like to carry an empty water bottle that can be filled as I need it during the day. Staying hydrated is extremely important!!!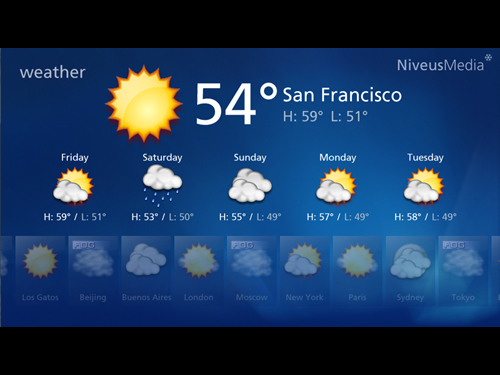 9. Download a weather app to your device.
My favorite weather app is the WFTV Channel 9 Weather app, available for android and apple devices. It's great to have to keep up to date on any weather information, storm warnings, and to keep track of how close lightning is for attraction closures.
Please be careful out there!
Beat the Heat in Central Florida!https://t.co/8nEBPE9VvO

— Destinations Gal (@ChiaraAmina) July 15, 2016