Highlighted by Universal Orlando.com, Rising Star Karaoke For everyone with dreams of taking the stage and belting out a song as lead singer of a band, get ready for your moment in the spotlight. CityWalk's Rising Star is not your typical karaoke club. Here when you grab the mic you're performing with a live band complete with real backup singers. Choose from an impressive number of song titles and rock out like a superstar, or croon your favorite country ballad, as you perform in front of a live audience.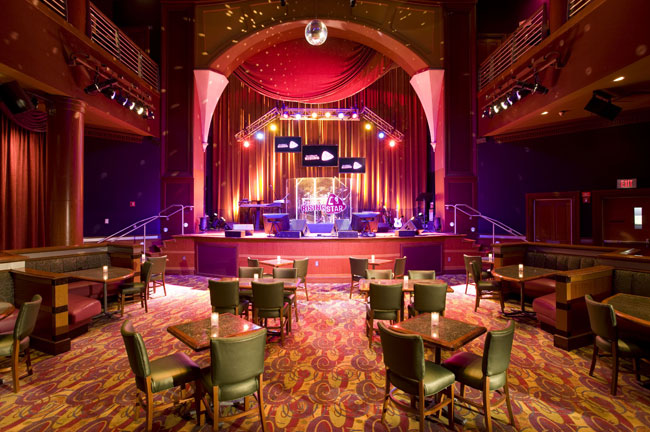 Enjoy karaoke nightly. Tuesday through Saturday nights you can perform with a live band and backup singers, with a host keeping the show moving. Sunday and Monday evenings feature a host, live backup singers and recorded tracks. There's a large selection of song titles to choose from, in a variety of tempos and styles from hard rock to country ballads to favorite standards.
Hours: Open nightly from 8 pm – 2 am
Info: Tuesday – Saturday: Live band with backup singers & host
Sunday & Monday: Backup singers and host
Cover: $7, no charge to sing
CityWalk Party Passes accepted
Full Bar with signature cocktails
Age restrictions: 18+ Sunday –Thursday and 21+ Friday-Saturdays
For reservations: call 407-224-2961
Lose the stage fright and get your groove on!
— Destinations Gal (@ChiaraAmina) August 8, 2016