Chip and Co., reports that it is a banner year for Magic Kingdom with 45th Anniversary celebrations kicking off on October 1st. Though it certainly won't be on the same scale as Disneyland's 60th Anniversary, details are slowly trickling in as to how Disney World plans to ring in this special day in Magic Kingdom's history.  Here's what we know so far:
Special Celebration in front of Cinderella's Castle– Those visiting the Magic Kingdom on October 1st will get to take in  a special presentation (the details of which have yet to be released) at the Forecourt Stage directly in front of the Castle at 9:30am.  So be sure to get to the park bright and early.
Merchandise – For those who have yet to see the unboxing of Magic Kingdom's 45th Anniversary Merchandise.
Here it is: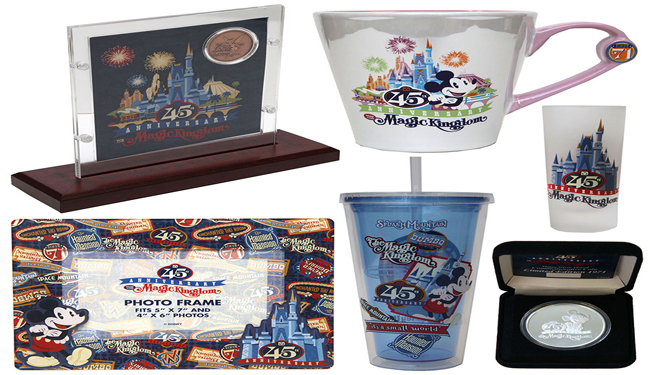 https://www.facebook.com/DisneyQuestion/
— Destinations Gal (@ChiaraAmina) September 26, 2016