Watertown Daily Times highlights the new Frozen Ever After Ride, along with a meet-and-greet site for Anna and Elsa, will open June 21 in the Norway Pavilion at Epcot, Walt Disney World Resort has announced. Fast Passes for the new ride are available for booking.
The new boat ride, built on the foundation of the former Maelstrom ride and based on the animated movie Frozen, will take visitors from the kingdom of Arendelle to a "winter-in-summer day" celebrating the icy powers of Queen Elsa at her Ice Palace. The ride will also take guests past Troll Valley and up North Mountain.
Next door, the royal sisters will greet guests at the newly built Royal Sommerhus, representing the cabin where the girls spent their summers when their parents were alive.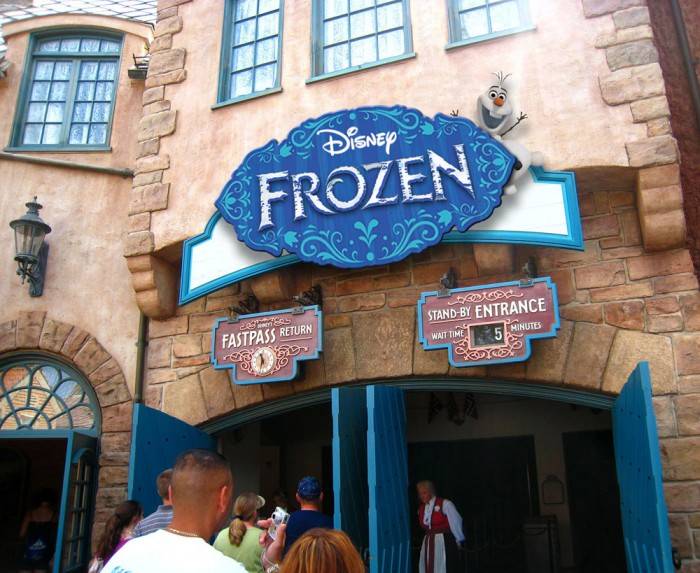 Frozen Ever After is one of several new attractions opening at Disney World this summer, including a new Soarin' story, a beefed-up Star Wars fireworks show, and nighttime attractions at Animal Kingdom.
Disney crews toured Norway to get the look for both the ride and the Sommerhus. Although Frozen didn't take place in Norway, it provided some of the scenery and culture. "We looked at what was some of the inspiration for the movie, and Norway provided a lot of the inspiration," said Wyatt Winter, the ride's project manager and producer.
(Placing the ride in the Norway Pavilion caused controversy among some park fans who didn't like the idea of replacing a fact-based tour of Norwegian culture with a fictional story that takes place in a fictional land.)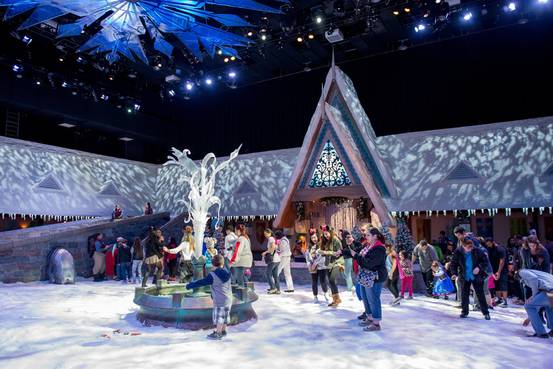 The movie characters will all make an appearance during the ride, Winter said, as will snowgies — tiny snowmen created each time Elsa sneezes — that debuted in Frozen Fever, an animated short sequel to the movie. The ride is accompanied by music from the movie, but some of the songs have new lyrics, Winter said.
The "fork" ratings are based primarily on food quality and preparation, with service and atmosphere factored into the final decision. Reviews are based on one unsolicited, unannounced visit to the restaurant.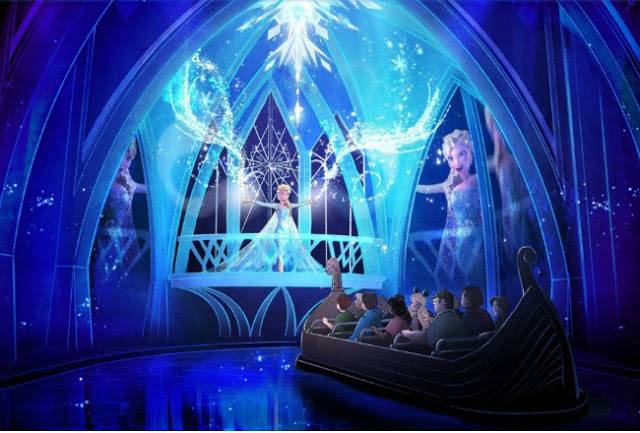 Frozen Ever After will melt your heart!
Your Frozen Dreams Won't Thaw Out as Epcot Ride opens Thursday June 21!

— Destinations Gal (@ChiaraAmina) June 15, 2016