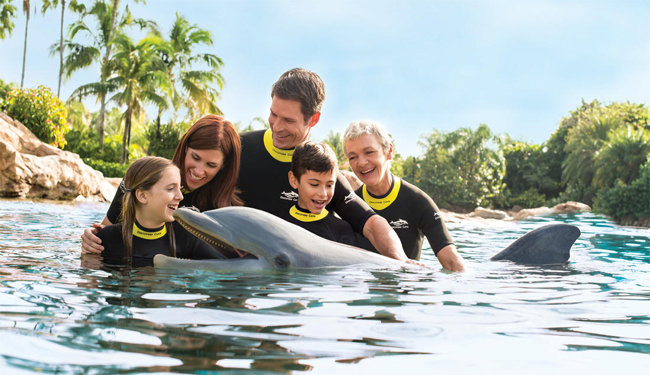 The Orlando Sentinel.com reveals that SeaWorld's Discovery Cove has sweetened the deal with it's latest Florida resident discount offer.
With the purchase of a specially-priced Discovery Cove package available through Dec. 31, visitors will receive unlimited admission to SeaWorld and Aquatica through Jan. 31, 2017.
Packages start at $219 per person and include a 30-minute swim with bottlenose dolphins. The all-inclusive day resort also offers snorkeling with rays and tropical fish, hand-feeding exotic birds in a free-flight aviary, access to its white-sand beach, a lazy river through rainforest, sightings of sharks behind glass and wading in the Freshwater Oasis, where visitors encounter marmosets and Asian small-clawed otters. All gear and amenities are also included: wetsuits, snorkel, lockers, towels, showers and environmentally safe sunscreen.
"Florida residents are our greatest ambassadors and we love having them visit our park," said Stewart Clark, vice president of Discovery Cove.  "We are proud to offer our best pricing of the year to our neighbors and our community."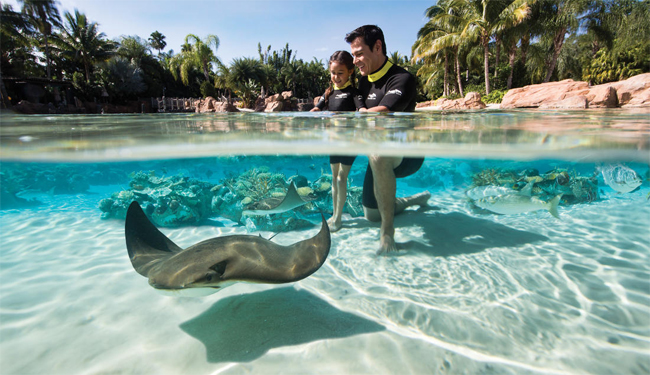 September and Autumn is the perfect time to go!
— Destinations Gal (@ChiaraAmina) September 12, 2016