We are your ultimate Epcot Ticket destination for discount Epcot tickets to the Walt Disney World theme parks!  Treat yourself to the fantastic experience of Disney's Epcot theme park tickets with the most Amazing Lowest prices! We promise you will be totally satisfied with our discount Epcot tickets!
There's no other place like it on earth! Disney's Epcot resort in Florida guarantees you and your family the vacation of a lifetime! Whether you're looking for beloved Disney Characters, thrilling attractions, splashing water parks, a relaxing beach (including heavenly health spas), world renowned restaurants, discount Epcot tickets, top stores plus designer outlets or even a round of golf; Walt Disney World in Orlando, Florida has it all!  This is only the beginning of your wonderful stay!  Meet Mickey and his beloved friends as you cast yourself into their magical fairy tale world when you buy your discount Epcot tickets through us. Marvel at the daily star-studded parades of Disney's Epcot characters, feel the excitement of the stunning shows and enjoy rides that suit every member of the family. Your evenings will be filled with spectacular award winning extravaganzas and fireworks that are out of this world! Discount Epcot tickets.
Price Tiers For One-Day Tickets
Walt Disney World sells 1-day tickets in three different varieties depending on the season. The three tiers are called Value, Regular, and Peak. Value tickets are for off-season dates in early spring and early fall. Peak tickets are for midsummer, spring break and big holiday seasons like Christmas and Thanksgiving.
You can use a Regular ticket on Value days as well, and you can use a Peak ticket on any day, but you can't get a refund of the difference in cost if you use, say, a Peak ticket on a Value date. You can upgrade a Value or Regular ticket if you decide to go on a higher-tier day, by paying the price difference at any ticket booth or Guest Services location.
Multi-day tickets (2-day tickets or longer) do not have tiers and are good any day of the year.
Advance Purchase Discount
Tickets of 3 days or longer cost $21.30 less (including tax) when purchased in advance online or over the phone, as opposed to buying in person at the Disney World ticket booths, hotel desks or guest services. Our tables show the "gate" price.
Base Ticket
With Magic Your Way Tickets, you first choose the number of days you want on a Base Ticket that allows you to enter one major theme park (Magic Kingdom, Epcot, Hollywood Studios or Animal Kingdom) each day. (You can leave and enter that same park multiple times on the same day.) You can add optional features at extra cost if you like, specifically Park Hopper (the ability to visit more than one park per day) or Park Hopper Plus (extra admissions to water parks and other activities other than the four main parks).
1-day tickets are subject to price tiers: you have to pay a different price depending on the day of the year you are going, and whether it falls in Value, Regular or Peak season. Multi-day (2-day and longer) tickets are not subject to price tiers; days on a multi-day ticket can be used on any day of the year.
1-day Magic Your Way Tickets expire on December 31 of the year after they are purchased. So if you buy a 1-day ticket in 2017, it will expire on December 31, 2018.
Multi-day (2-day and longer) tickets expire 14 days after the first day is used, and the first use must be by December 31 of the year after they are purchased. So if you buy a multi-day ticket in 2017, you must begin using it by December 31, 2018 and it will expire 14 days after that first use day.
Magic Your Way Base Ticket Prices (gate price for admission to one of the four theme parks per day, including tax) – 3-day or longer tickets will be $21.30 less when purchased in advance.
| | | |
| --- | --- | --- |
| Ticket Type | Ages 10+ w/Tax | Ages 3-9 w/Tax |
| 1-Day Magic Your Way Base Ticket (Magic Kingdom – Value) | $113.96 | $107.57 |
| 1-Day Magic Your Way Base Ticket (Magic Kingdom – Regular) | $122.48 | $116.09 |
| 1-Day Magic Your Way Base Ticket (Magic Kingdom – Peak) | $132.06 | $125.67 |
| 1-Day Magic Your Way Base Ticket (Epcot, Hollywood Studios, or Animal Kingdom – Value) | $105.44 | $99.05 |
| 1-Day Magic Your Way Base Ticket (Epcot, Hollywood Studios, or Animal Kingdom – Regular) | $113.96 | $107.57 |
| 1-Day Magic Your Way Base Ticket (Epcot, Hollywood Studios, or Animal Kingdom – Peak) | $126.74 | $120.35 |
| 2-Day Magic Your Way Base Ticket | $211.94 | $199.16 |
| 3-Day Magic Your Way Base Ticket | $329.09 | $309.92 |
| 4-Day Magic Your Way Base Ticket | $394.05 | $372.75 |
| 5-Day Magic Your Way Base Ticket | $415.35 | $394.05 |
| 6-Day Magic Your Way Base Ticket | $436.65 | $415.35 |
| 7-Day Magic Your Way Base Ticket | $457.95 | $436.65 |
| 8-Day Magic Your Way Base Ticket | $468.60 | $447.30 |
| 9-Day Magic Your Way Base Ticket | $479.25 | $457.95 |
| 10-Day Magic Your Way Base Ticket | $489.90 | $468.60 |
WHY BUY TICKETS IN ADVANCE?
When you purchase tickets from an authorized discount Epcot tickets broker before your trip, you can make FastPass+ ride reservations before your trip. You definitely want to book discount Epcot tickets FastPass+ for popular attractions like Spaceship Earth, Living with the Land, Mission: Space, and Test Track., etc., in advance, because if you wait to make reservations on the day you visit, there won't be availability. We cannot stress enough how important it is to make FastPass+ reservations in advance, and buying tickets before your vacation is the only way to do that.If you're unfamiliar with discount Epcot tickets FastPass+, we have a comprehensive Guide to FastPass+ Epcot tickets at Epcot in Disney World that includes step-by-step tips for using FastPass+ and a ton of tricks for using it. Basically, FastPass+ is a web-based ride reservation system that replaced the old paper Disney's FastPass tickets. It is part of the MyMagic+ system, which is discussed in our full MyMagic+ FAQ post that covers everything you need to know. It's really important that you understand FastPass+ before your trip, so definitely read those posts! Many attractions "sell out" of FastPass+ weeks in advance, and standby waits on the day you visit for some of the attractions above can exceed 2 hours. Using FastPass+ effectively will save you a ton of time. Due to this, you absolutely need to purchase tickets in advance, and make FastPass+ reservations as soon as possible.If you wait until you arrive at Walt Disney World to purchase your discount Epcot tickets, not only do you pay more money, but you can't make your FastPass+ selections until you arrive. Many popular attractions won't have any availability, meaning you will have to either skip them or wait in long standby lines. Our Walt Disney World Ride Guides cover which attractions are the best uses of FastPass+ in each park.Now, let's cover strategizing to save money on your Walt Disney World park tickets. While Walt Disney World tickets are expensive, there is a misconception about just how much visiting Walt Disney World costs per day. Unless you're only going for one day and buying your ticket at a Disney ticket booth, tickets won't cost $100 per day-or anywhere close to that.For information on Annual Passes:
Disney Vacation Club member discount Epcot tickets
AAA/CAA member discounts on Walt Disney World annual passes
Florida resident discounts on regular Walt Disney World annual passes
Florida residents lower cost-restricted Walt Disney World annual passes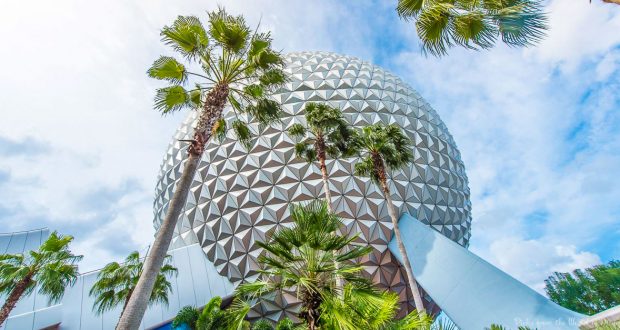 AAA (American Automobile Association) and CAA (Canadian Automobile Association) Ticket Discounts AAA and CAA discount Epcot tickets AAA and CAA discounts on selected discount Epcot tickets (usually 3 to 7 days in length) are available in advance through most, but not all, AAA and CAA offices.  Different AAA/CAA chapters offer different tickets. FYI: some in the Western US and Western Canada may not sell any Walt Disney World tickets at all.Auto Club South Discounts on Florida Resident Tickets, Seasonal and Annual Passes Auto Club South offices in Florida offer an additional discount on 1-Day and 3-Day→ discount Epcot ticket for Florida Residents and the Florida Resident Platinum and Platinum Plus Passes for AAA members.The nearest office to Disney World is located at 7339 West Sand Lake Road, Suite 424 in Bay Hill/Orlando.  Call (407) 351-5610 for hours and directions. Note: Passes must be purchased in person unless you are a member of Auto Club South, in which case some passes can be purchased online after logging into the Auto Club South website. You will be sold a voucher that must be redeemed at a Disney World ticket window, with proper Florida resident ID required.  Note: Auto Club South e-ticket vouchers are emailed to you, and it may take up to three days for the email to arrive.Florida Resident Disney Epcot Ticket Discounts.  In order to qualify for Florida Resident pass discounts, you have to show proof of residency such as a valid Florida driver's license or Florida State issued ID card, showing a Florida address. These Discounted Epcot tickets are also controlled using a biometric finger scan, to prevent them from being transferred to non-Florida residents.If your primary ID is from a different state, but you do own a residence in Florida (seasonal residents); you can generally buy Florida resident passes by showing (for each adult) an ID from another state plus a recent utility bill or bank statement in the same name (no more than 2 months old), addressed to your Florida residence. *Timeshares are not considered residences for the purposes of buying Florida Resident discount Epcot tickets and passes.Note: The only exception to this rule is small children (Disney can't reasonably require them to show residency with an ID), it's technically possible for Florida residents to buy Florida resident passes for non-resident kids. For instance, if Grandma and Grandpa live in Florida, they can take their grandchildren (who live outside Florida) to Walt Disney World with Florida resident passes.Q: If you're not an actual Florida resident, can you just go to Florida, get a Florida ID and buy tickets at the Florida resident rate? Not legally. Here's what the Florida Department of Highway Safety & Motor Vehicles states: "Giving false information on an application for a driver license or identification card is a third degree felony which may result in arrest, and includes a one-year suspension of the driving privilege."
Military & Civil Service Disney Epcot Ticket Discounts
Military Salute Ticket Offers for Visits 1/3/19 – 12/19/19 Active or retired US military personnel may purchase 4-Day Military Promotional Tickets with your choice of either the Park Hopper or Water Park Fun & More option for $196 per ticket + tax to be used by themselves, family members (including spouse) or friends. Discount Epcot tickets with both Park Hopper and the Water Park Fun & More option are available for $230 per ticket + tax.No Base Ticket (without Park Hopper or Water Park Fun & More options) is available with this offer.Discount Epcot tickets must be purchased by 12/16/16. They expire and may not be used after 12/19/16. You may purchase up to 6 tickets. Disney 4-Day Military Promotional Tickets (including any options) for the Walt Disney World Resort may not be used on the following "blackout" dates: 3/20/16- 4/1/16 at all theme parks and all Water Park Fun and More locations.How to Get Military Salute Tickets:Tickets for use 1/3/16 – 12/19/16 went on sale 9/25/15 Military Salute Tickets must be purchased in person, with military ID by the eligible member or their spouse. You can pre-purchase the tickets (in the form of an exchange voucher) at a military base (MWR/ITT office), TAX-FREE! The exchange voucher is then taken to a Main Entrance theme park ticket window, where it is exchanged for the actual ticket (activated).New! Pre-activated tickets can be pre-purchased at Shades of Green, *TAX-FREE. The military discount Epcot tickets can also be purchased at the Main Entrance theme park ticket windows or at Disney Springs' Guest Relations (formerly Downtown Disney), but if you do this, you must pay tax.Rules for Military Salute Epcot Tickets These tickets are for active or retired members of the US military, the National Guard, Reservists, and the US Coast Guard with a valid military ID card. Department of Defense (CIA, FBI, Secret Service) and Coalition Forces are not included. The military ID will be checked when discount Epcot tickets are activated. Once your Epcot tickets are activated the group can separate.Questions about Military Salute Epcot tickets?
Military Disney Tips has an extensive FAQ on these Epcot tickets.
Call Shades of Green directly and ask them. Note: At times, Disney's internal policies and SOG's policies are slightly different.
Ongoing Military/DoD Discounts Active duty and retired military, DOD civilian employees and their dependents qualify for discounts on Walt Disney World tickets. The savings mainly come from not paying tax (6.5%).Disney has the right to check ID at the gate. Military personnel may bring in non-military guests with the military Discount Epcot tickets as long as they accompany the non-military person(s) and at least 50% of the group is qualified for the military discount (i.e., active duty, retired, DOD and dependents). If military personnel purchase tickets and give them as gifts to non-military users that they will not be accompanying, they risk having the recipient denied entry and the tickets confiscated.
Discounted military tickets are available through your local base MWR/ITT office. The prices and the exact passes that are available will vary from base to base.
Another place where active duty and retired military can get discounted tickets is a small Navy Exchange in Orlando that has an MWR/ITT office. It is located near the airport on Tradeport & Earhart Drive. The MWR office phone number is (407) 855-0116 or (407) 851-4396, or you can email them at mwrorl@gmail.com for current hours and prices.
Those with Military ID (and their dependents) can purchase discounted tickets (including Annual Passes) at Shades of Green (SOG), the military-operated resort located on Disney World property. To see the SOG prices, click here.
Civil Service employees of certain branches of government(such as NASA) can purchase discounted Disney tickets at their exchange shops at the same rates as military. Typically the tickets must be ordered and will take a couple of weeks to arrive. While the employee must purchase the tickets, reportedly anyone can use them.
Corporate, Government & Other Membership Discounts Employees of large companies, major government agencies, or large membership groups like unions or professional organizations (typically those with 200-plus employees or members) may qualify to purchase discounted Disney World tickets, regardless of whether the company has any direct relationship with Disney. Discount Epcot tickets are offered through private websites operated by various ticket suppliers such as Tickets at Work and Working Advantage, which exclusively service large organizations. A password is required to access those sites. Check with your company or organization's benefits department to find out whether your company participates and how to get the password.If you work for a company that is a major corporate sponsor at Walt Disney World (i.e. the company's logo is on a major attraction), you might qualify for significant discounts on Epcot tickets. Check with your Human Resources department for additional info.Additionally, employees of companies that have a business relationship with Disney sometimes qualify for deep Epcot ticket discounts. Reportedly employees of Chase (which issues Disney's Visa cards), Kellogg's (which does a lot of cross-promotions with Disney) and ADT (installs alarms for Disney) get discount Epcot tickets, for instance. Check with your Human Resources department for additional info.Discount Epcot tickets for Canadians
Select discount Epcot tickets/Walt Disney World Park Hopper passes are sold at some CAA offices. The price of discount Epcot tickets purchased in Canada is adjusted periodically to conform to the current exchange rate, during certain periods, (it may be possible to time a purchase to benefit from a sudden change in the exchange rate). (Tickets purchased in Canada may be intended only for Canadians and there is a slight chance you might be asked for ID, so US citizens who live near the border should keep this in mind.)
Air Miles– Canadians can redeem Air Miles for discount Epcot tickets. See the Air Miles site for details. Thanks to Dawn N for info.
Aeroplan Miles – Canadians can redeem Aeroplan Miles for select Walt Disney World tickets. See the Aeroplan website for details.
DVC Member Ticket Discounts for Disney World's Epcot The Disney Vacation Club (DVC) is a Disney-operated timeshare program with properties at Walt Disney World, Disneyland, Vero Beach, Hilton Head Island and Hawaii. DVC Regular Discount Epcot Tickets Note: Generally there are no special discount Epcot tickets for DVC members. When a discount Epcot tickets is offered, it will be listed as below: DVC Annual Pass Discounts DVC members qualify to purchase the Gold Pass, and get significant discounts on Platinum and Platinum Plus Passes.
Gold Pass: $584.69 for all ages, including tax.
Gold Pass Renewal: $496.29 for all ages, including tax.
Platinum Pass: $691.19 for all ages, including tax ($106.50 off the regular price).
Platinum Pass Renewal: $584.69 for all ages, including tax ($91.59 off the regular price).
Platinum Plus Pass: $776.39 for all ages, including tax ($106.50 off the regular price).
Platinum Plus Pass Renewal: $659.24 for all ages, including tax ($91.59 off the regular price).
Discount Epcot Center tickets are valid for members of the DVC member's immediate household only.  DVC members can call Member Services or log into the DVC members' website to order the discounted passes.Discount Epcot Tickets at Disney World Area Wal-Marts If you are driving or renting a car in Florida, here's another option: there are two Wal-Marts in Kissimmee, not far from Walt Disney World, each of which offers a ticket center within the store that sells discounted multi-day Disney World tickets.
3250 Vineland Road (about 3 miles from the closest edge of Disney World property), (407) 397-1125
4444 W. Vine Street (about 6 miles from the closest edge of Disney World property), (407) 397-7000
University of Central Florida – Disney Ticket Discounts Students, faculty and staff at University of Central Florida can purchase "One Day, One Park" Discount Epcot tickets at a significantly reduced rate. There is a limit of 2 tickets per 30 days. Discount Epcot tickets can be purchased through the SGA Ticket Center located on the first floor of the Student Union in the Lighthouse Mall area. Note: Be sure to buy in advance because they tend to do "sell out" at times.Discounted Epcot Tickets from the Y.E.S. (Youth Education Series) Program Disney Y.E.S. programs are special educational programs offered in the Walt Disney World theme parks on selected dates to students in 1st through 12th grade. Y.E.S. is a wonderful educational program, but it also has an added benefit: Discounted Epcot tickets. You can get 3-Day to 10-Day Base Tickets. Park Hopper and Water Park Fun & More options can also be added. However, the No Expiration option is NOT available with these tickets and cannot be added. Y.E.S. discount Epcot tickets must be paid in full upon registration and are non-refundable, non-transferrable, non-upgradable, and cannot be saved for later use.Normally the Y.E.S. programs are available only to groups of 10 students or more, but at times Disney offers "individual enrollment" that does not require you to be part of a group. However, if the "individual enrollment" events don't fill up, they may be cancelled. Youth Group Disney Epcot Ticket Discounts If you will be taking a youth group to Walt Disney World, visit insert link → disneyyouth.com for more info on "field trip" discounts. Disney Youth Tickets are available to organized youth groups of 10 youth or more between the ages of 3 and 22 years old that are located in the United States, Canada or Puerto Rico. Orders should be placed 6 weeks prior to the group's arrival if you want the tickets mailed out, but orders can be placed up to 1 week prior to the group's arrival if choosing Will Call ticket pick-up.  Recommended Articles: