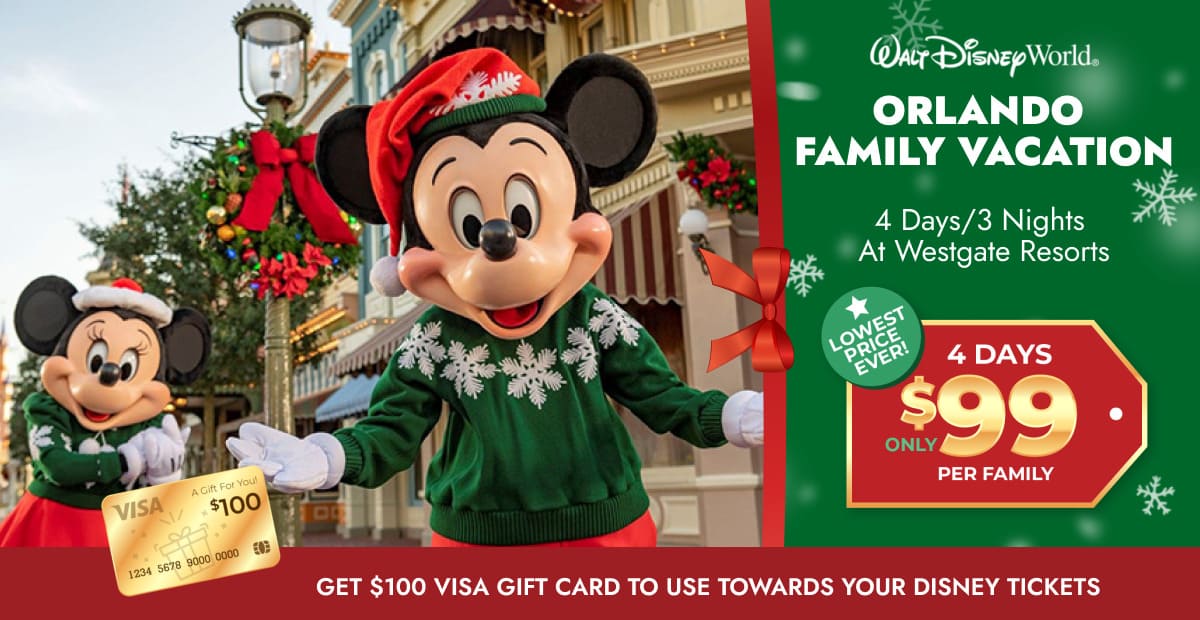 Do you like roller coasters? How about velociraptors? If you answered yes to both, then you'll love Velocicoaster at Universal Orlando! But there are a few things they don't tell you about this ride…until now.
[universal_zone]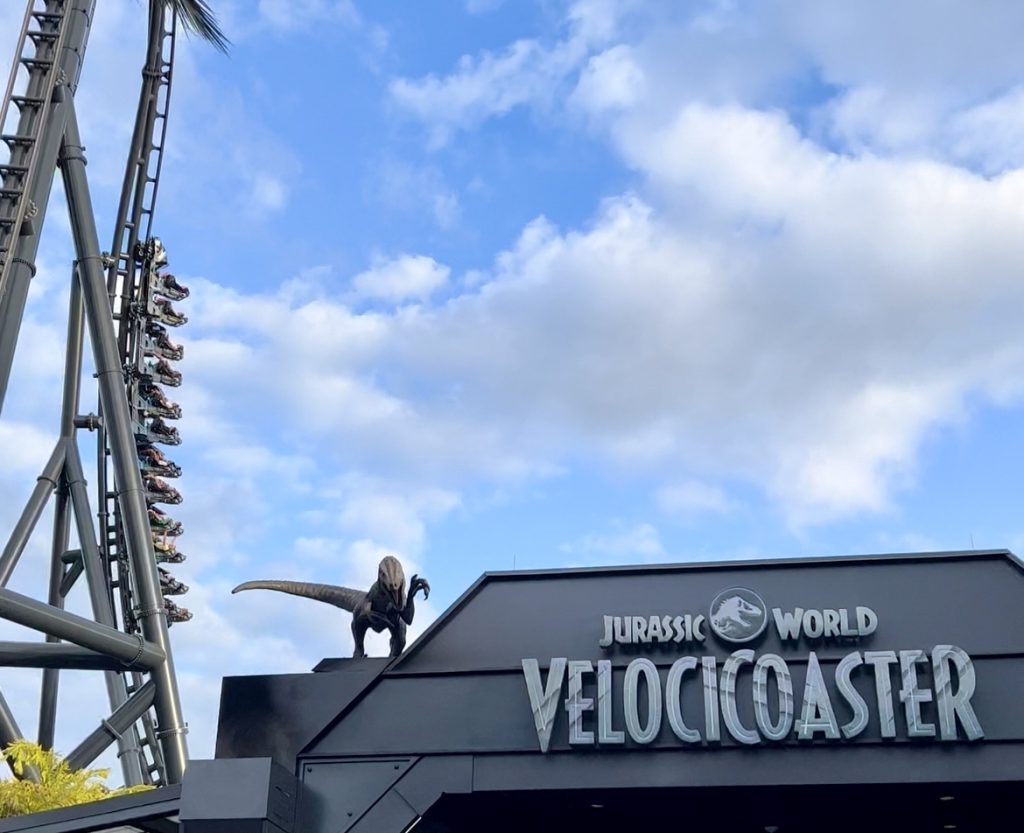 The Velociraptor statues play homage to dueling dragons
Do you remember Dueling Dragons? It was one of my favorite rollercoasters at Universal Orlando. The ride officially closed in 2017. One of the signature icons of the old attraction was the dragon statue of the dragons facing each other. The designers of Velocicoaster paid tribute to the ride by showcasing a velociraptor statue that stands at the rollercoaster entrance. It's a clever touch to the newest attraction at Universal Studios.
[generic_zone]
You Will Fly — Literally on Velocicoaster at Universal Orlando
Universal Studios promises you'll get a full 12 seconds of air time during Velocicoaster. I say this is definitely true! I would reconsider if you do not like the feeling of coming off your seat. You will literally fly up and out of your seat, restrained securely by the ride vehicle's bar but feeling no less terrified as you're flung towards the lagoon central to Islands of Adventure's geography. Do you know how you feel weightless, like, once on an intense roller coaster? That happens multiple times on the VelociCoaster I recommend riding in the front row if you like this sensation! You feel like you're going the fastest.
Velocicoaster at Universal Orlando – the Locker situation
I had no clue about this one before riding! I was literally roaming around the entrance area, looking for the lockers. After frantically panicking because I didn't know where to put my fanny pack, I saw other people in line with theirs… To my surprise, unlike other attractions at Universal, Velocicoaster lockers are located in the line queue. They're going to be towards the end of the line right before you go through the metal detectors. The lockers are the same small slot size as the other attractions, and they're free! So don't be like me – trust me that they're in the line queue – no need to panic! 😂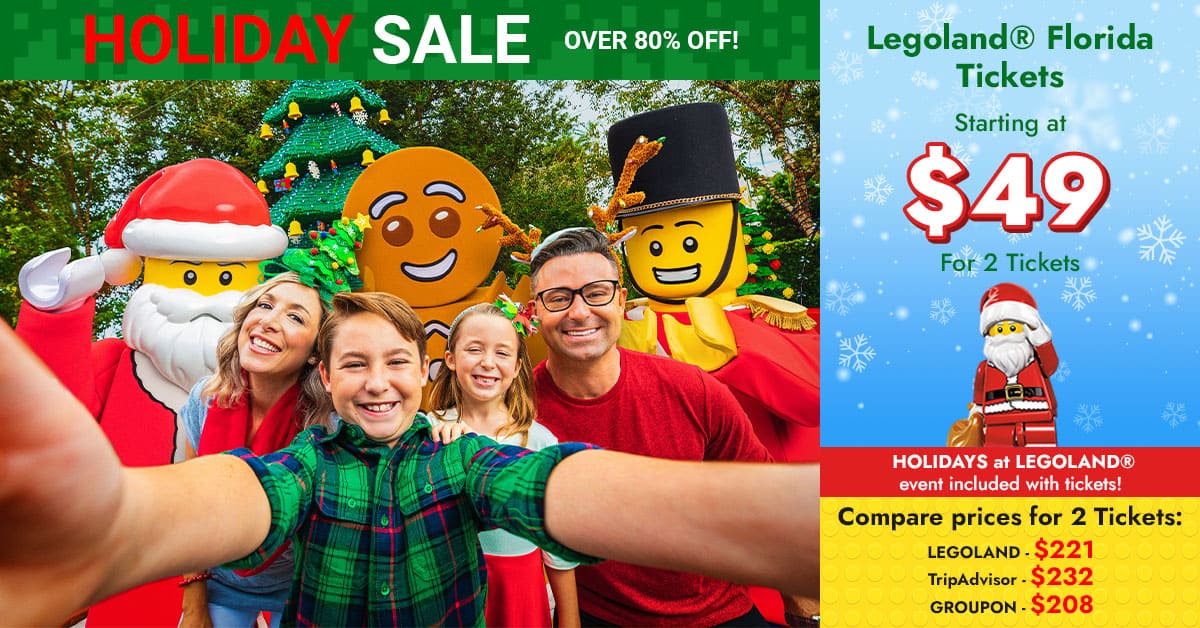 [waterparks]
Velocicoaster Overview
The Thrill OF The Hunt IS oN!
So, if you're looking for a thrilling ride that will have your heart racing (in a good way), Velocicoaster is a perfect choice. Just be sure to bring your Dramamine and prepare yourself for an unforgettable experience! And don't forget – call us to save on your trip.
Similar Posts
First | 3 Things I Wish I Knew Before Going On Velocicoaster
Second | Top 5 Reasons Not To Miss Out On The Wizarding World of Harry Potter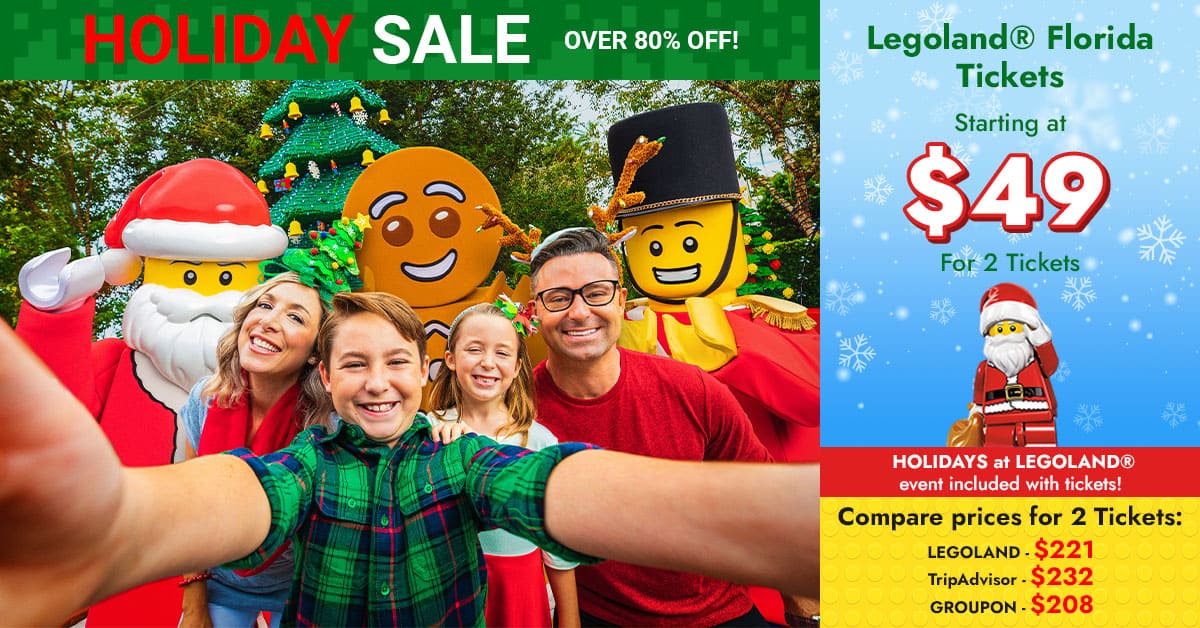 Third | 3 Ways To Save Money At Universal Orlando Resort