Thanks to Ripleys.com we get the latest and greatest news yet for this year's craze!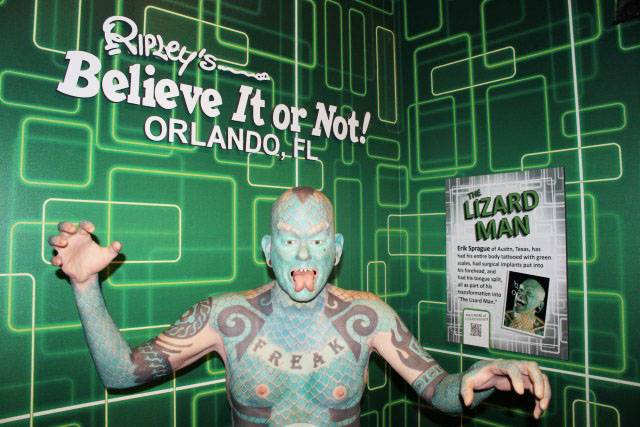 Catch a rare Pokémon character at Ripley's and you could win $5000!
Ripley's has launched #RipleysGo, a contest to see who can find the rarest Pokémon lurking at our Odditoriums, Aquariums, and other attractions in the U.S., Canada, UK, and Australia.
Ripley's Attractions are full of PokéStops and Gyms and we want to provide you with incentives to play.
HOW TO ENTER THE #RIPLEYSGO CONTEST:
Take a screenshot of you catching a Pokémon at or inside a U.S., Canada, UK, or Australia Ripley's attraction.
Screenshot must be taken in the Augmented Reality (AR) mode and must include a recognizable element of the location.
Upload a photo to Twitter or Instagram using the hashtag #RipleysGo
The contest runs July 15th – July 24th.
There is a grand prize of $5,000 for the person who catches the rarest Pokémon character as well as a $100 cash prize to one random winner each day during the contest.
The rarest character will be determined according to this ranking index. In the event of a tie, the user who submitted first wins the Grand Prize.
We'll be updating the leaderboard daily. So go Catch em' All!
Click HERE for complete contest rules.
The Contest is in no way sponsored, endorsed or administered, or associated with, Pokémon Company International, Inc. Nintendo Co., Ltd. or Niantic, Inc. Pokémon and Pokémon character names are trademarks of Nintendo.
TWITTER #RIPLEYSGO
INSTAGRAM #RIPLEYSGO
I wish you the best of luck!
Win Money Playing Pokemon Go-Believe It or Not!https://t.co/i00RHbY5Co

— Destinations Gal (@ChiaraAmina) July 18, 2016