Whether it is an animated or live action film, who doesn't love a Disney film? Theme Park Tourist reveals some "well known" names whom you did not know collaborated on Disney projects.
Everyone wants to work for The Walt Disney Company. From the moment a child visits one of their theme parks for the first time, that dream germinates from within. Once a person grows old enough to work for Disney, that job interview instantly becomes one of the most memorable moments in life. What's fascinating about this desire to work for the company that Uncle Walt built is how many share that same wish. Some even get to live out their dream.
The best part is that absolutely anyone can work for Disney. Still, some skills translate better than others. If you want to portray one of the characters or perform in the shows, you need talent and a fair share of charisma. Some singing and dancing ability definitely helps, too. And improvisational skills go a long way in proving to your potential employer that you can turn even the most innocuous of moments into a special instance of Disney magic. Unsurprisingly, those same skills are what many celebrities have leveraged on their way to successful careers in the entertainment industry. What follows is a list of ten celebrities you might not know worked for Disney and what they did for the company.
1. Wayne Brady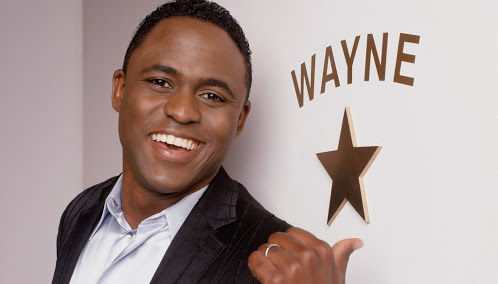 Whether you know Wayne Brady as the host of Let's Make a Deal or as the terrifying, mercurial character from Chappelle's Show, there's one undeniable fact about his career. The talented comedian earned his celebrity by displaying his mighty improvisational skills on Whose Line Is It Anyway? One of the running gags on the show was that they'd find any excuse possible to get Brady to sing.
Given the above, the logical expectation is that Brady performed as a singer at Walt Disney World. NOPE! Brady put on a giant furry costume and dressed up as Tigger from Winnie the Pooh. He's also one of those poor souls who miscalculated how hot he was in the cumbersome outfit. By Brady's recounting, "I fell flat on my face. They carried me off with my recorded voice still going, 'Ooh-hoo-hoo!'" Wayne Brady's been making people laugh for almost 20 years now, but he freaked a lot of children out that fateful day at Magic Kingdom. They should have let him sing instead.
2. Kevin Costner
No matter what you think of Costner's choice of movies throughout his career or his ability to pull off an English accent in Robin Hood: Prince of Thieves, there's no arguing he's one of the most accomplished actors of his generation. In fact, his movie trifecta of Field of Dreams, Dances with Wolves, and The Untouchables is one of the best of all-time.
Prior to his Hollywood career, the California native worked at Disneyland. He voiced a tour guide on Jungle Cruise, which is fortunately a role that doesn't require a believable cockney accent. Costner did have a smooth enough tongue to talk his way into some special Disney magic, though. He got more out of his time working at the Happiest Place on Earth than almost anyone else listed here. Costner swept a princess off her feet, persuading one of the Snow Whites to marry him. Her non-costumed name was Cindy, and she bore him three children before he made Waterworld. At that point, she pretty much had to divorce him.
3. Taye Diggs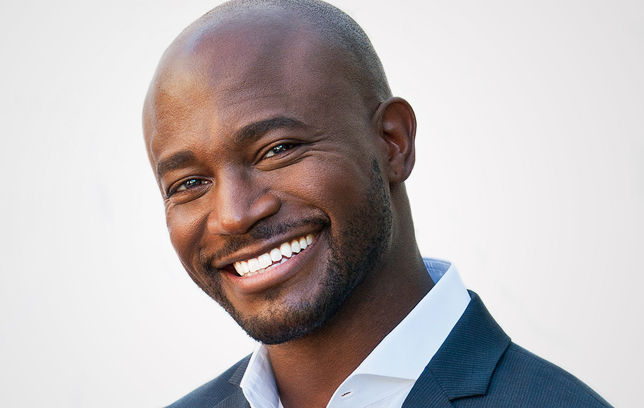 Hamilton is all the rage on Broadway right now, arguably the most exciting new play in 20 years. The last musical that caused such mass hysteria was Rent, and it starred Taye Diggs. His portrayal of selfish, greedy landlord Benny captured the hearts of many, including Rent co-star Idina Menzel. He eventually married the woman whose belting version of Let It Go became the de facto Disney anthem of the 2000s.
Long before Menzel became a Disney icon, however, Diggs honed his talents as a performer at Tokyo Disneyland. He worked as a dancer on Sebastian's Caribbean Carnival. A year prior to turning heads as the villain in a Tony Award-winning musical, the New Jersey/New York native toiled anonymously on foreign soil while perfecting his craft.
4. Kathryn Joosten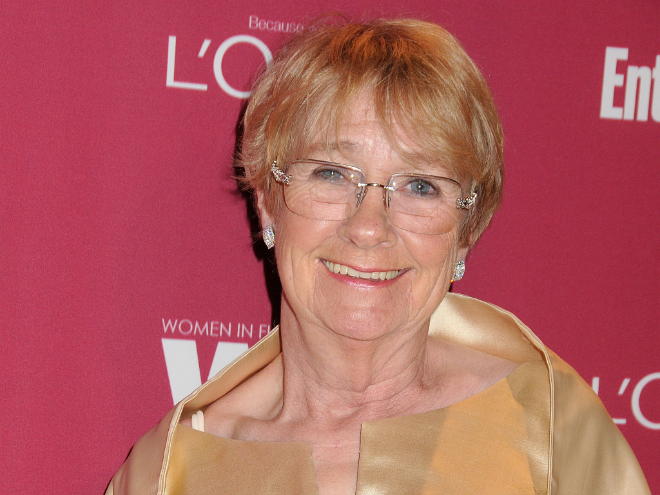 The late actress found her fame later in life. First, she stored as the lovable Mrs. Landingham, the keeper of the gate to the Oval Office on The West Wing. After the writers of the show broke the hearts of loyal fans by killer off her character, Joosten fell upward in her career. She began to work as Karen McCluskey on Desperate Housewives. She won two different Emmys for the performance, her first two major awards occurring after her 65th birthday.
Since the actress went through many dry spells during her 40 year career in television and movies, Joosten took any job in the entertainment field she could get. Her website indicates that she considers the dancing role she earned at Disney's Hollywood Studios one of her biggest breaks. It gave her the courage to move to Los Angeles and try to find better gigs. Within months, she earned a part on Family Matters and worked consistently enough to survive until The West Wing made her famous.
5. John Lasseter 
Fittingly, the man who is now in charge of the entirety of Disney animation started his education as an animator working with Disney legends. John Lasseter, the current Chief Creative Officer for Walt Disney Animation Studios, once transferred colleges simply because he'd heard that the best animation teachers worked at California Institute of the Arts. While there, Lasseter trained under three different members of Disney's vaunted Nine Old Men. That wasn't the only thing he learned, though. During the summers, he earned money by working at Disneyland. He too was a tour guide on Jungle Cruise, and he credits this job experience with teaching him how to master the timing of a joke. The future director of Toy Story got the point in the end.
And here's some neat trivia for you: Two of Lasseter's classmates at CalArts were Tim Burton and Brad Bird. Pretty amazing, right?
6. Steve Martin
 
One of the most talented performers in Hollywood history, the original Wild and Crazy Guy has earned a Grammy, an Emmy, and an honorary Academy Award during his career. One of his favorite anecdotes during his early days as an experimental comedian involved a crowd in Nashville. He persuaded them that while his comedy act was over, they should follow him outside. They did. At that point, he had a captive, mobile audience and no idea what to do with them. He wound up improvising, demonstrating a few choice magic tricks. Where did he learn his sleight of hand and illusions? You guessed it..
Martin's family moved within two miles of Disneyland when he was a kid. The comedian recounted that he worked various odd jobs at the Happiest Place on Earth from the time he was 10 until 18. He was technically a salesman, pushing programs and other merchandise. While working there, the curious mind tried to learn the mechanics of various park tricks. He even co-opted one for his own. Martin's legendary arrow-through-the-head gag has its origins at Disneyland. The park used to sell these, and the comedian considered them so brutally unfunny that he felt they circled back to hysterical. His instincts were correct.
7. Michelle Pfeiffer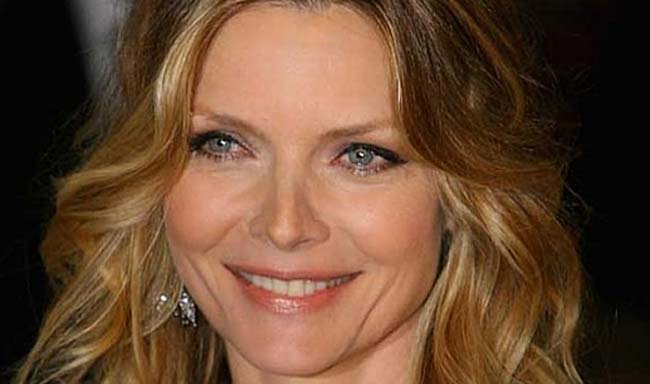 Pfeiffer's career as an actress has included head-turning roles in films such as Scarface, The Witches of Eastwick, and Dangerous Liaisons. She's also played one of the most memorable fantasy heroines of the 1980s in Ladyhawke as well as a hilariously over the top villain in 2007's Stardust. These roles allowed her to draw on her experiences during her time at Disney. The actress marched down Main Street every day in the Main Street Electrical Parade. She played Alice from Alice in Wonderland during her Disneyland performances.
8. Ronald Reagan
Okay, this one is kind of a cheat. Reagan didn't slave away at Disneyland for low pay in exchange for on-the-job entertainment training. He was already an established celebrity during the 1950s. He was going through a dry spell, though. After working in 10 films from 1951-1953, the future President of the United States suddenly found his career cooling off in 1954. The best he could do was television work, which was deemed a huge setback for a former lead actor in film.
In 1955, Walt Disney called him with a job offer. He wanted Reagan to co-host the proceedings for the opening day of Disneyland. History recorded him as one of the first day cast members, providing him lifetime membership in Club 55. What's Club 55, you ask? It's anyone who can provide a paycheck proving that they worked for Disney during its opening year of 1955. Few people qualified, but the 40th POTUS was one of them.
9. Kevin Richardson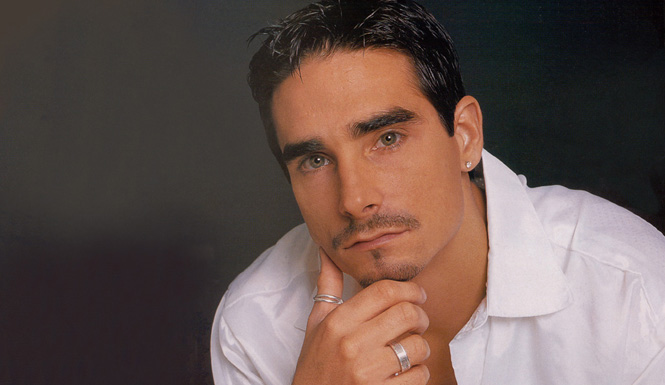 Okay, since this isn't the 1990s, we may be stretching the definition of celebrity to include one of the Backstreet Boys. However, he still merits mention here since he was quite the worker bee at Walt Disney World. Richardson portrayed several costumed characters and worked as a tour guide. His most memorable gig was as one of the Teenage Mutant Turtles during the time they were a presence at Disney-MGM Studios.
Richardson was also lucky in love while working as a cast member. The man who played Prince Eric in an Aladdin show fell in love with an employee portraying Belle from Beauty and the Beast. Her name is Kristin Kay Willits, and they first started dating just before Richardson quit Disney to start singing with the Backstreet Boys. They eventually married in 2000 and remain together to this day. Belle with Prince Eric sounds like slash fiction, but it's actually an incredibly sweet story of a musician meeting the woman of his dreams while they both worked at the Most Magical Place on Earth.
10. Robin Williams 
Sometimes the perfect job lands in the lap of just the right person. In the case of Robin Williams, you might think that I'm speaking of his legendary work on Good Morning, Vietnam, where he portrayed wartime military disc jockey Adrian Cronauer or possibly his Academy Award-winning work as a psychiatrist in Good Will Hunting. As a huge fan of the artist, I agree that both performances were exemplary, but they're not the ones I mean.
Robin Williams once worked as a tour guide on Jungle Cruise. Can you even imagine what those 12-minute journeys would have been like? We're talking about a man whose life's breath was improvisation. That poor Jungle Cruise script never had a chance! If someone ever found audio of Williams on Jungle Cruise, they'd go viral in an instant. Please make this happen, internet!
You Learn Something New Everyday!
Hollywood Celebrities and Disney

— Destinations Gal (@ChiaraAmina) July 19, 2016