Orlando has more than 118,000 hotel rooms—but not all resort pools are equal. Sometimes it's just a concrete tub beside the parking lot, but other times, it's a like a theme park unto itself, and those are the perfect spots to unwind after a long day trudging through theme park lines. All of them have towels, cocktail bars, and a grill where you can buy casual food. Check out some of the best swimming areas that the vacationland serving Walt Disney World and Universal Orlando has to offer.
Lake Buena Vista Resort Village & Spa
Lake Buena Vista Resort Village & Spa's pool features a giant pirate ship complete with slides for the children to enjoy.
The spectacular, zero-entry pool features a Pirate Shipwreck complete with shooting water cannons, a water slide, Jacuzzi-style hot tubs, tumbling waterfalls, poolside loungers and hammocks. The whole family will enjoy this fabulous pool.  Plus enjoy a cocktail or grab a bit to eat our poolside tiki bar, Lani's Luau.
Marriott Gaylord Palms
Marriott Hotels has done it again! We have no complaints when it comes to the pool at The Gaylord Palms and Convention Center in Kissimmee, Florida. It's large, fun and beautiful. We suggest hanging out at the South Beach pool, because you'll love the drinks there. There's great restaurants and bars. We suggest eating at the resort. It has great restaurants and bars. No need to make a trek back to downtown Orlando just to grab some chow.
Kids will absolutely flip over the thrilling new Everglades-inspired Cypress Springs Family Fun Water Park! This fabulous water play area features a zero-entry swimming pool with four waterslides, a multi-level water playground tree house, an active lagoon, a plunge pool, Splash 'N' Screen movies, Crack-A-Lackin' pool parties and a huge array of exciting adventures.
Hard Rock Hotel at Universal Studios Orlando
 12K square feet is not the size of the hotel, it's the size of the pool at the Hard Rock Hotel at Universal Studios Orlando. Add a waterslide, two Jacuzzis and some live music and just like the band Poison says, you'll have "nothing, but a good time." How can you resist? Oh! There's a sandy beach, too.
Four Seasons Resort Orlando at Walt Disney World Resort
Featuring a wide array of sophisticated elements designed to heighten your relaxation. Overlooking the sparkling lake, you have 5 luxurious and pristine pools, and is equipped with underwater audio. After a swim, relax in the jacuzzi adjacent to the pool.
Explorer Island is a family playground with two water slides, a zero-entry family pool, a splash pad, a rock climbing wall, sand volleyball, games and more.
The Big Blue Pool, Disney's Art of Animation Resort
Among Disney's "Value"-priced resorts, the Art of Animation stands out. Others in that category can be rather standard, but the Art of Animation comes in at 308,527 gallons, making it the largest single pool on Disney World property. There's not much shade, but like Universal's Hard Rock Hotel, it has underwater speakers—only here, they play surf music and greetings from Finding Nemo characters that you can't hear above the surface. The resort also has two more pools: One is a pitch-perfect imitation of Cars' Radiator Springs (cabanas look like traffic cones), and the other is keyed to The Little Mermaid.
Stormalong Bay, Disney's Beach Club and Disney's Yacht Club
Two of Disney's upper-level resorts, which lie just outside Epcot's western entrance to World Showcase, share one intense pool area. A sandy beach eases into the main pool in this three-acre area which also includes a kid's zone with a mini slide, a short lazy river, three smaller pools more popular with adults, a life-sized shipwreck replica, and flying off that, a 230-foot-long water slide. All in all,
Stormalong Bay
contains some 795,000 gallons of interconnected play areas. It's so popular that guests from other hotels always try to sneak in, and management issues bracelets to rightful swimmers.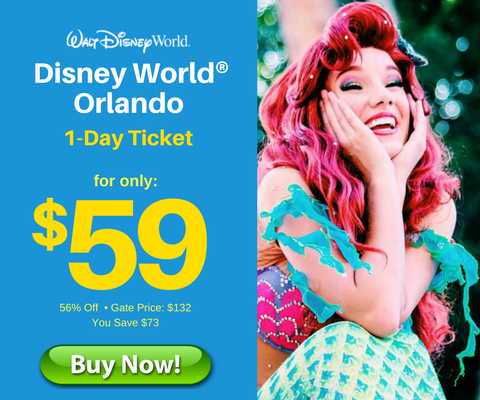 CoCo Key Hotel and Water Park Resort
Attached to a more-or-less-standard hotel amid the fast-food joints and B-level attractions of International Drive, CoCo Key's souped-up backyard sets it apart from its neighbors. There, you'll find 14 water slides, four heated pools, a 54,000-square-foot canopy-covered slide area (keeping toddlers from getting sunburned), and a big indoor arcade. The "Parrot's Perch" wet jungle-gym structure has a 400-gallon tippy bucket.