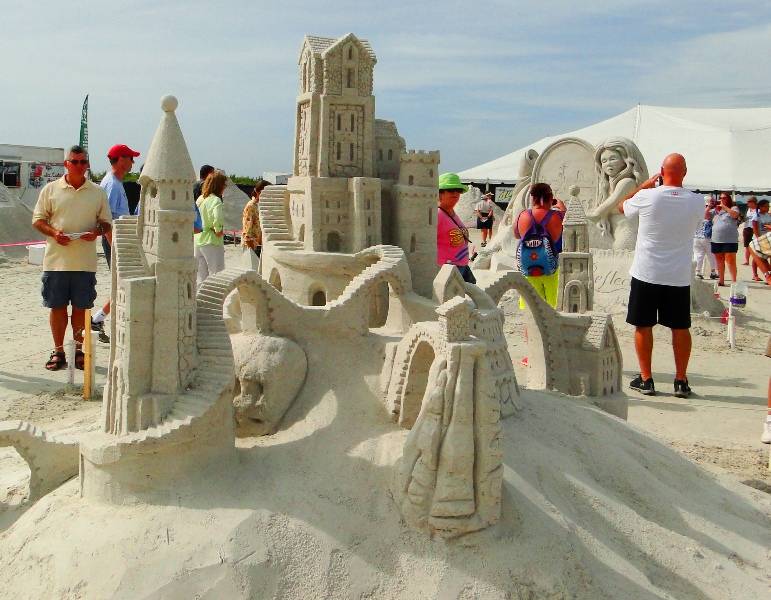 This is one event you don't want to miss. As an admiror of "all things" art, sand sculptures are on the top of my list! Sand has got to be one of the most fragile media used by artists.This is why I hold sand sculptors in such high regard.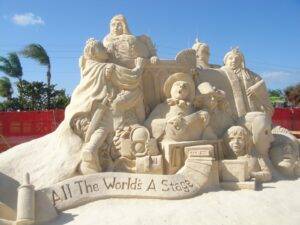 Highlighted by icflorida.com, It's that times of the year again, sand sculptors! The New Smyrna Beach Sand Art Festival takes place Saturday, June 11th, 2016. Sand and water: these are the key elements in sand art, and there's no short supply here in New Smyrna Beach! With sand so fine and beautiful clear water, it is the ideal combination for a fun, creative day of sandy shenanigans!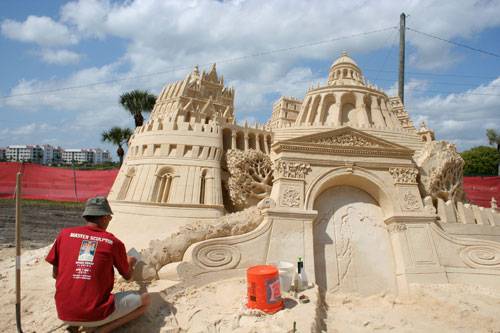 Amateur teams will consist of families, friends, co-workers and community groups. All competitors will create their own sand sculptures in 10′ X 10′ plots of cordoned beach. Prizes will be awarded for individual adult, child and team categories and will be judged by both professionals and local celebrity judges! Sand art professionals will also create magnificent sculptures, showing off one of our area's most valued natural resources!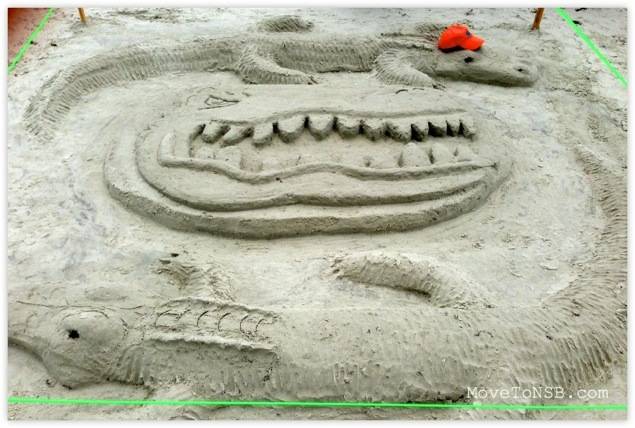 This is a free event, however spaces are limited, so make sure to pre-register! Walk-up registration will be available the day of the event until spaces are filled.
Registration: 8AM OPEN
Contest: 9AM -1PM
Judging: 1PM – 2PM
Peoples Choice Voting: 11AM – 2PM
Awards: 2:30 (Apporx.)
Categories:
Single:
Child: up to age 12
Young Adult: Age 13-17
Adult: age 18 and older
Teams can competes as well
Child and Young Adult – up to age 17
Adult
Mixed (all ages)
THEME: Under The Sea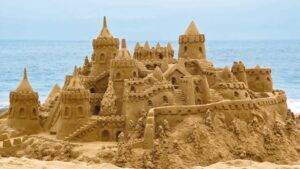 I'll see you by the sea….
Chisel Time Out for the New Smyrna Sand Art Festival Saturday June 11!https://t.co/8nEBPE9VvO

— Destinations Gal (@ChiaraAmina) June 10, 2016