Lovers and Fans of Universal Studios Orlando Weekly.com sheds light on everything new. As summer rolls on, Universal Orlando is closing in on its last few major openings for the year.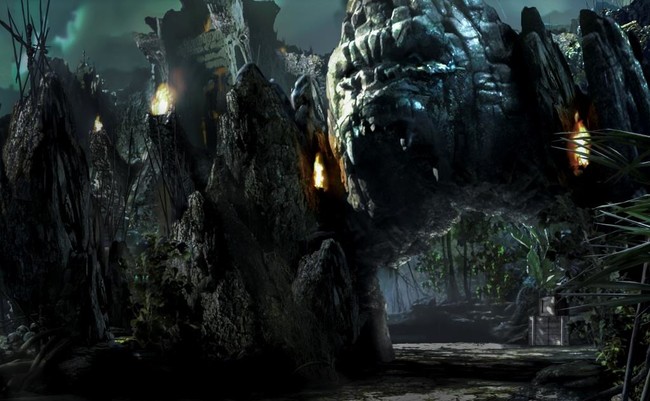 Both Skull Island: Reign of Kong and The Incredible Hulk are looking to open soon at Islands of Adventure, with Kong having random soft openings since beginning of summer. Just across Hollywood Way, Universal's brand new 5th hotel, Sapphire Falls, will open in the middle of this month.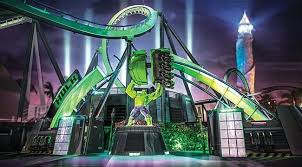 Over in CityWalk, the new Willy Wonka meets Steampunk-inspired Toothsome Chocolate Emporium & Savory Feast Kitchen has been quickly coming together, adding yet another major visual anchor to the western shoreline of the area.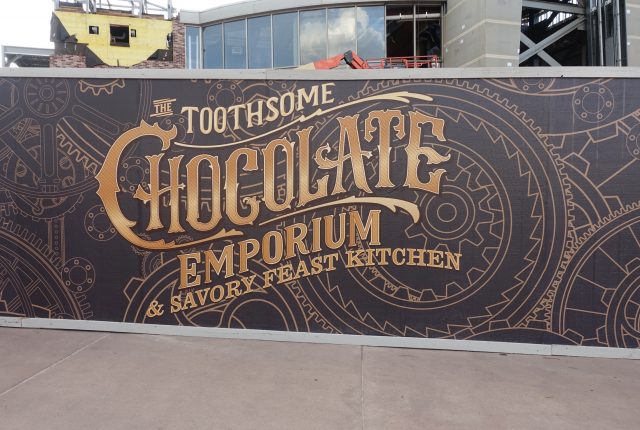 Originally named Toothsome Chocolate Factory & Savory Feast Emporium, the "factory" part of the name was quickly dropped after much confusion of it actually being related to the Willy Wonka franchise.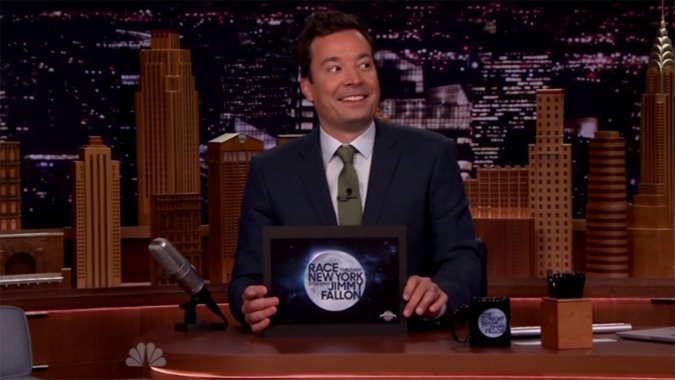 Up next for Universal Studios is a new Jimmy Fallon simulator ride opening next year. However, after that, things become rather hazy. The next major ride officially in the works for Universal Studios is Fast and the Furious, but its opening was recently pushed back a full year to 2018.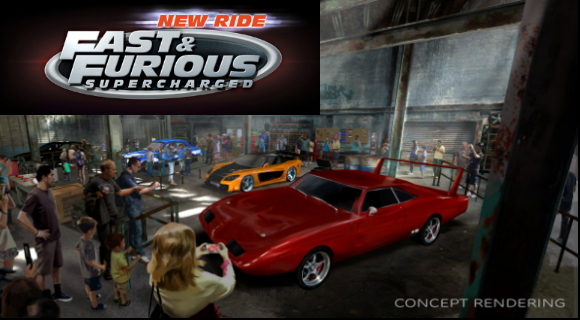 Within the past few weeks, Universal has also started filing paperwork to build yet another hotel, a 600 room hotel that they calling "Aventura" in public documents.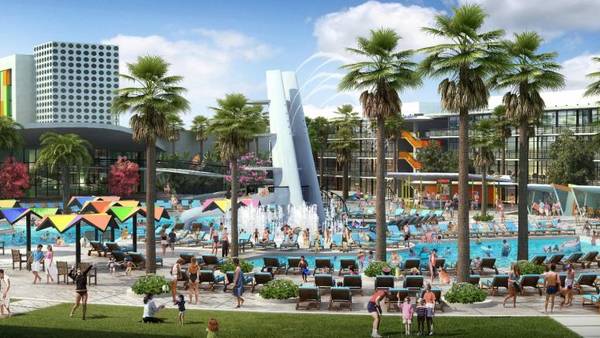 This has caused some in the theme park community to question if the hotel will have a Spanish theme, but it should be noted that the property does sit on Adventure Way. Across Adventure Way at Cabana Bay, which just opened in 2014, two more towers each with 200 guest rooms will also open.
The towers will overlook Universal's brand new water park Volcano Bay, with both opening in 2017.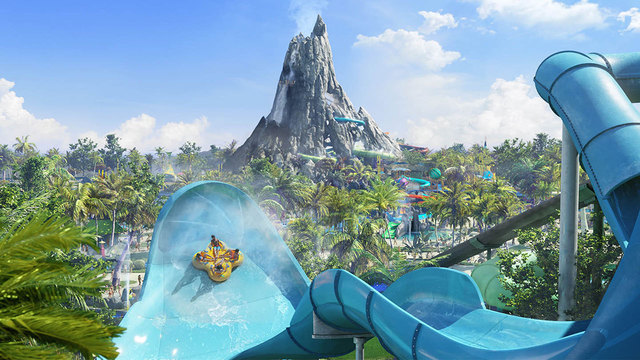 A massive 200 ft. tall water spewing volcano, Krakatau, is already towering over the water park construction site. At night time Krakatau "will illuminate with blazing lava" according to Universal.
NBC Universal CEO, Steve Burke, has been clear that the growth will only continue in the coming years with thousands more hotel rooms, millions spent on new attractions and possibly even new park in the works for Orlando.
While most of these plans are still very "blue sky" some have enough "leaks" on various online forums for us to gain a decent picture of what will be coming.
One of the oldest and strongest attraction rumors, not just for Universal but for all of Orlando, has been a new, trackless dark ride based around the recently released Secret Life of Pets film.
Construction has already begun on a yet to be named project at Universal Studios Hollywood that the going consensus seems to think is Pets. Orlando has also been strongly rumored to be getting the attraction with some now speculating that it will be rushed with a possible opening on both coasts as soon as late 2017, roughly 9-12 months before the speculated original opening date.
The massive success of the film on opening weekend, combined with the issues that have caused Fast and the Furious to be pushed back, have likely both contributed to this potential new timeline.
A location of the new Pets dark ride is still up for debate with two potential sites looking the most likely. In Islands of Adventure, the old theater in Toon Lagoon is one sight that some bloggers are pointing to while others seem to think it'll go in the Shrek theater at Universal Studios Florida.
Next door to the Shrek attraction is the Despicable Me ride, also from Illumination Pictures. That ride constantly has some of the longest waits on property, due in part to the lack of other family-friendly rides in the immediate area.
If Shrek is the location of the attraction, it'll likely use a format similar to that of Transformers where the ride is built on a smaller footprint using multiple stories. Unlike Transformers, Pets will have the entire ride over a single floor with queue and retail on the first floor, along with a possible dining location (which would, in theory, replace the Monsters Café next door, long rumored to be closing). The retail could also include an expansion of the nearby Hello Kitty shop.
The ride itself will feature trackless ride vehicles similar to that of Antarctica at SeaWorld Orlando. Just like the track, also missing from the ride will be Universal's famous #screenz. This ride won't feature video screens or any type of 3D technology, instead relying upon dozens of animatronics, some of which will be trackless and interact with the ride vehicles.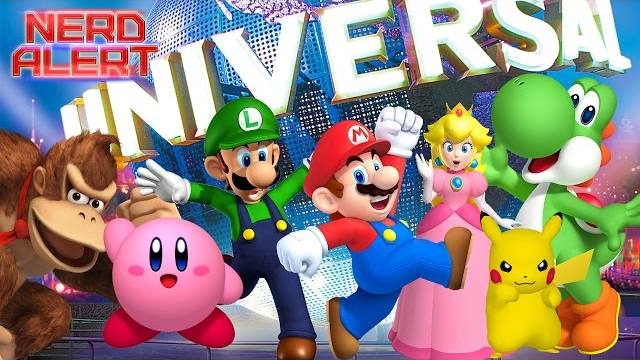 Universal also has plans to introduce Nintendo to the parks. While the partnership between the two was announced few details on what how that partnership will translate into in-park attractions have been released.
Gawker-owned gaming site Kotaku has been reporting that Universal Studios Japan will be the first to see the new Nintendo land, with the goal of it opening in time for the 2020 Olympics in Tokyo. Typically, a park will feature a new land exclusively for at least one season putting a potential opening of Nintendo in Orlando and Hollywood back to 2021. That would be in line with the rumored opening of a third gate for Universal Orlando but well past the originally rumored dates for an update to Kids Zone.
Outside of Pets and Nintendo, much of the focus in the fan community has been on the 450 acres Universal purchased late last year. That property is already zoned for a new theme park, hotels, convention space and other commercial options. Universal has yet to announce what will be going on this new property nor have they announced any specific plans for the Wet 'n Wild property after that water park closes at the end of the year.
There's some basic speculation that Diagon Alley may expand in the coming years and that Hogsmeade will see an update or complete redo to the Dragon Challenge ride area. Jurassic World coming to the Jurassic Park area of Islands of Adventure was a strong rumor for a while but has died down more recently. A complete reimagining of Toon Lagoon, Seuss Landing and San Francisco are also all in the rumor mill. Other rumored intellectual properties that could be introduced to the parks include Star Trek and the Wizard of Oz. In April Universal Orlando's parent company, NBC Universal, spent $3.8 billion on buying out DreamWorks Animation. This opens up a treasure trove of potential new characters for the parks including Kung-Fu Panda, How to Train Your Dragon and Madagascar. There's also rumors of a new night time entertainment headed to both parks and plenty of speculation of even more hotel rooms planned for the resort.
No matter what concepts Universal ultimately goes with it's clear that they're determined to make this their Universal Decade.
And the winner is…you!
Universal Orlando is at it again! https://t.co/1a6rl1YmmL

— Destinations Gal (@ChiaraAmina) July 13, 2016