Location: Disney Hollywood Studios in Orlando, Florida
Opening Date: TBD
Rides: There are two attractions on the way. The first is Slinky Dog Dash, a family style roller coaster. The second is reminiscent of Magic Kingdom's Teacups. Alien Swirling Saucers will have guests sit in a toy saucer as their car tries to avoid the alien's dread "claw."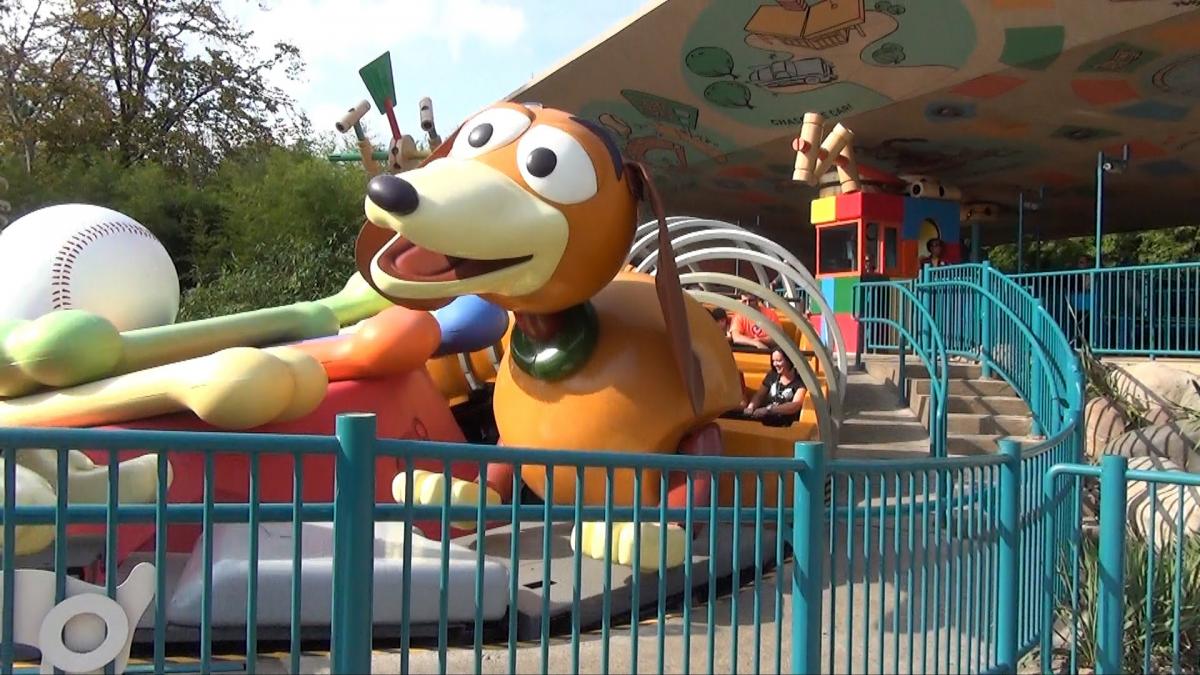 This is the project that's going in on the old Studio Backlot Tour site at Disney's Hollywood Studios. The idea is that we are in Andy's backyard-reduced to the size of a toy-and playing with the other toys on some of the contraptions that Andy has built.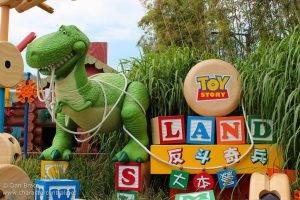 On the Slinky Dog Dash roller coaster, we are riding on a track that Andy has built with his "Mega Coaster Play Kit," riding on the back of Slinky Dog, whom Andy has put on the track to test his stretching limits.
Disney also revealed concept art and a name for Toy Story Land's spinner ride: Alien Swirling Saucers.
This is a playset of Andy's where visitors will ride on spinning flying saucers, controlled by the Little Green Men, as "The Claw" looms above them, ready to strike.
The third attraction in Toy Story Land will be Toy Story Midway Mania, which is adding a third track to accommodate its overflowing crowds. Fans won't have to wait for that added capacity, though. The additional track should be ready to go by Memorial Day weekend.
Sorry, Disney hasn't revealed an exact opening date for the rest of Toy Story Land. The moment we hear anything, you'll be the first to know.
via themeparkinsider
#Disney has added two new attractions to #ToyStoryLand in #HollywoodStudios. One of them is a family-friendly… https://t.co/6JGrLtvpji

— Milton J Figueroa (@MiltonJFigueroa) April 27, 2016