The say all good things come in sets of three and according to Theme Park Tourist, the rumor mill being as strong as it is in the theme park community, hardly any developments at Universal Orlando Resort come as a surprise nowadays. We knew about the Diagon Alley Expansion years before it was ever formally announced, and rumors about a Jimmy Fallon attraction replacing Twister swirled long before this attraction spun its last cyclone last year. Looking towards the future, a Secret Life of Pets attraction has also been strongly rumored in the past several months, and now all we're waiting on is to hear when this new attraction might open and where it will go.
However, even though leaks out of Universal Orlando Resort are fairly common in today's world, it looks like Universal can still keep at least some things top secret, as a number of surprise developments have happened at the resort over just the past few days!
1. Skull Island: Reign of Kong is now officially open!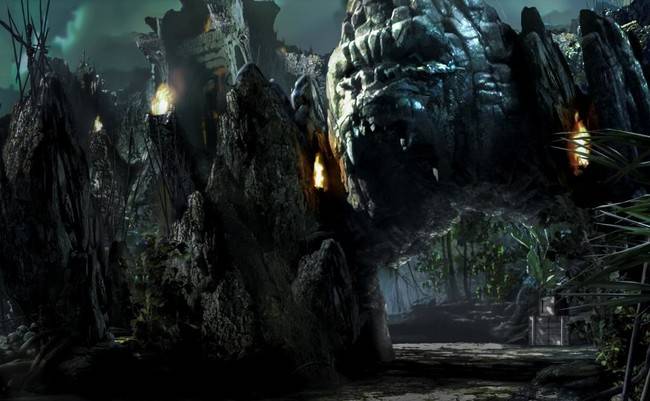 Though Skull Island: Reign of Kong has been going through extensive periods of technical rehearsal for several weeks now (and to be fair, we knew an official opening was coming soon) Universal stunned theme park fans yesterday by announcing during a segment about the ride on the Today show that, effective immediately, the ride was officially now open for all guests! This surprise opening is definitely an interesting development, as attraction opening dates are normally announced to great fanfare months in advance with guests invited to grand opening ceremonies and festivities. However, it looks like with Skull Island: Reign of Kong, Universal decided to buck convention and open the attraction as soon as they felt it was ready for guests, which just so happened to be earlier this week!
And since this was a surprise, wait times on this attraction weren't all that intense, starting out at 75 minutes right after the attraction opened, and then rising to 120 minutes later in the day. Though this seems a little high, when compared to the 4-hour plus wait that followed other recent attraction openings that were announced in advance, they don't seem that bad. Now of course some of this may be due to the reported amazing capacity that this attraction has, but it will be interesting to see what wait times for this attraction in the coming days will be like following its surprise opening.
Interestingly, in another unexpected development, it has been confirmed via the Islands of Adventure in-park map that Skull Island has indeed become the eighth "Island" at Islands of Adventure, and is not a part of the larger Jurassic Park Island, as some thought it would be initially.
2. Characters from Kubo and the Two Stings make in-park debut at Universal Studios Florida
Another surprise addition to the park that was made earlier this week is a new character meet and greet experience that features characters from the new film Kubo and the Two Strings. Guest at Universal Studios Florida are now able to meet characters Kubo, Beetle, and Monkey in the spot next to the Horror Make-Up Show. These characters will appear at various times throughout the day for photos, and as a bonus are also now appearing in the Universal Superstar Parade, which happens every afternoon.
Though these characters only just arrived at the park a few days ago, it looks like their residency at Universal Studios Florida will unfortunately be a short one, as Universal has confirmed that these characters will only be appearing until August 19th at the park, which just so happens to be the wide release date for the Kubo and the Two Stings animated film.
Universal never lets down.
Three Surprises from Universal Orlando!https://t.co/jNRIQOU46z

— Destinations Gal (@ChiaraAmina) July 14, 2016