According to Theme Park Insider, Disney was the original place to experience Star Wars in a theme park, and it remains Star Wars' primary theme park home, thanks to Disney's 2012 deal to buy Lucasfilm. The original Star Wars attractions, Star Tours, is now Star Tours: The Adventures Continue, with what was initially 54 combinations of characters and destinations during your flight across the galaxy. There's a rebel spy aboard your flight, and Darth Vader or his Imperial forces are trying to stop your flight from getting away, no matter what your planned destination.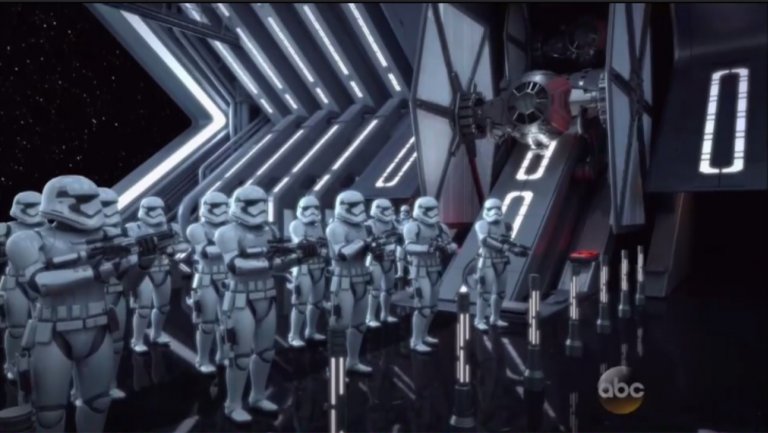 Last fall, before the debut of Star Wars: The Force Awakens, Disney replaced all the options for the first destination on Star Tours: The Adventures Continue with a new scene from the desert planet of Jakku, to help promote the film. That reduced the number of potential combinations for visitors — but that's still more than most fans will get to experience, no matter how many times you try to ride in one visit.
At Disneyland, Space Mountain has become a Star Wars-themed Hyperspace Mountain for its "Season of the Force" event, which is expected to continue through the summer. Featuring an animated battle between the Resistance and the First Order, accompanied by the famous Star Wars theme music, this roller coaster ride through space is more exciting than ever.
Disneyland's event also features Star Wars Launch Bay, a prop and costume exhibit where fans can meet Chewbacca and Kylo Ren. Younglings can train to fight the dark side in the Jedi Training: Trials of the Temple show, across the way. If you're hungry, the nearby Galactic Grill restaurant (formerly Tomorrowland Terrace) is now serving a variety of Star Wars-themed meals, including a First Order Specialty Burger and a Cheese-3PO Burger.
At 6pm tonight, Disneyland will throw a special Star Wars Day party at the Galactic Grill stage, featuring "Star Wars trivia and other special surprises."
At the Walt Disney World Resort in Florida, Disney's Hollywood Studios hosts Star Tours: The Adventures Continue, Jedi Training: Trials of the Temple, and the Star Wars Launch Bay. You'll find Star Wars-themed meals at the Backlot Express, including a Royal Guard Burger and Dark Side Chicken and Waffles.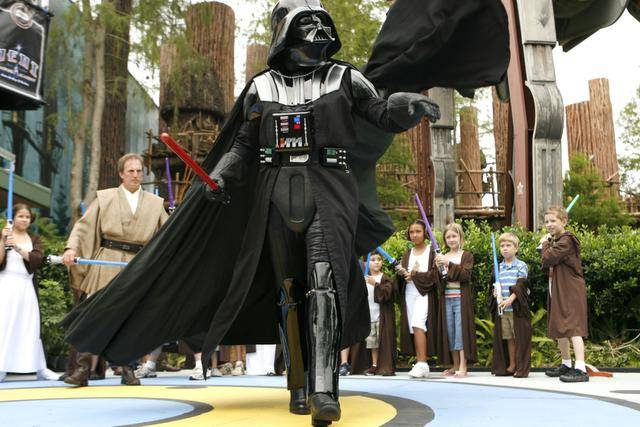 Unique to Hollywood Studios is Star Wars: A Galaxy Far, Far Away, a stage show in front of the Chinese Theater that features live characters and films clips from the Star Wars series. Several times a day, Captain Phasma leads a march of her Stormtroopers from the Launch Bay to the Chinese Theater stage, too.
And next month, Disney's Hollywood Studios will launch its new Star Wars-themed nighttime show, Star Wars: A Galactic Spectacular, which will feature projection mapping, music, and fireworks celebrating the iconic battles between the Light and the Dark.
</div>
</div>