SeaWorld Parks & Entertainment's newest attraction, SeaWorld's Icebreaker, is almost here. This ride will open in Spring 2022, and it's the most exhilarating experience yet! Above all else on this rollercoaster, you can explore an immersive environment of free falls, twists, and turns.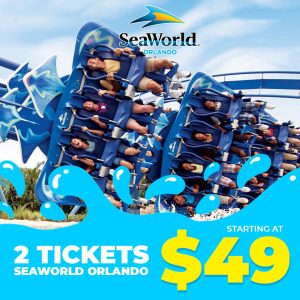 Here is what you can expect:
The attraction will have four launches, both backward and forward, culminating in a reverse launch into the steepest beyond vertical drop in Florida, a 93-foot-tall spike with a 100-degree angle. SeaWorld said with its 48-inch height requirement, the attraction will be the perfect attraction for all ages.
– Rear spike: 93 feet
– Track traveled: 2,750 feet
– Maximum speed: 52 mph
– Ride duration: 80-90 seconds
– Number of trains: Two
– Number of coaches: Three per train, with three rows per coach
– Opens February 18th, 2022
– Located across from Wild Artic

SeaWorld's Icebreaker was originally scheduled to open in 2020 but has faced a number of delays, including the park's closure due to the coronavirus pandemic.
What do you think about SeaWorld's Icebreaker?
The new SeaWorld Icebreaker coaster is sure to be a hit when it opens in Spring 2022. This ride takes guests on an exhilarating journey into the icy waters of the North Atlantic, and promises to be the most thrilling experience yet! Be sure to share this post with your friends so they can start planning their trip to SeaWorld Orlando now.
For discounted SeaWorld Tickets click here! 
Similar Posts
SeaWorld Tickets for $49 | Discounted SeaWorld Tickets
Discount Disney World Packages | Cheap Disney World Tickets