According the thedisneyblog, SeaWorld has opened up their Rehabilitation Center for Manatees to the public.
In conjunction with Manatee Appreciation Day, SeaWorld Orlando has opened its Manatee Rehabilitation area on March 30 for guests to visit.
While a guided tour of the entire facility has been available for years, with ten percent of the cost donated to helping wildlife, the park has now opened up sections of the manatee rehabilitation area for complimentary viewing to all guests.
The Manatee Rehabilitation area allows park guests to step into a working wild manatee acute care facility, and see the behind-the-scenes rescue and rehabilitation work the park does.
The guests will come face-to-face with animals that have been ill or injured, and follow their journey to recovery.
In addition to viewing the animals currently undergoing rehabilitation, guests can also see their digital medical charts, interactive exhibits, an underwater viewing camera, and videos of the SeaWorld Animal Rescue Team in act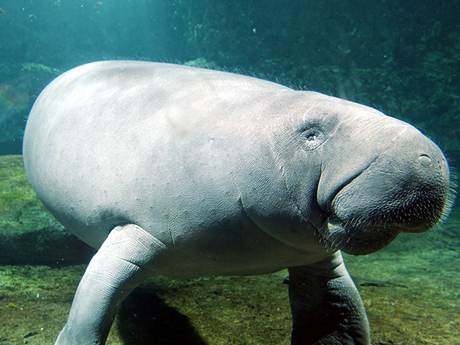 via SeaWorld Manatee Rehabilitation Center
icflorida reveals a live glimpse of the SeaWorld rescue facility.
Today, in conjunction with Manatee Appreciation Day, SeaWorld Orlando opened Manatee Rehabilitation, an area for park guests to see the behind-the-scenes rescue and rehabilitation work SeaWorld does to help save wild manatees. Manatee Rehabilitation allows park guests to step into a working wild manatee acute care facility, come face-to-face with animals that have been ill or injured, and follow their journey to recovery. – See more at: httpToday, in conjunction with Manatee Appreciation Day, SeaWorld Orlando opened Manatee Rehabilitation, an area for park guests to see the behind-the-scenes rescue and rehabilitation work SeaWorld does to help save wild manatees. Manatee Rehabilitation allows park guests to step into a working wild manatee acute care facility, come face-to-face with animals that have been ill or injured, and follow their journey to recovery……
via SeaWorld Orlando Manatee Rescue Center
We can all do our part…
SeaWorld Orlando Opens Manatee Rehabilitation Center to Guests: https://t.co/Lixzn2v0RI via @YouTube

— Behind The Thrills (@BehindThrills) April 1, 2016