According to OrlandoWeekly.com, SeaWorld recruits artist Guy Harvey to help bring awareness to the plight of sharks. SeaWorld Parks and Entertainment has announced a new partnership with Guy Harvey to help promote awareness of the plight of sharks.
In March, SeaWorld announced that sharks would be one of the new more concentrated focus in the educational and conversation efforts at the company.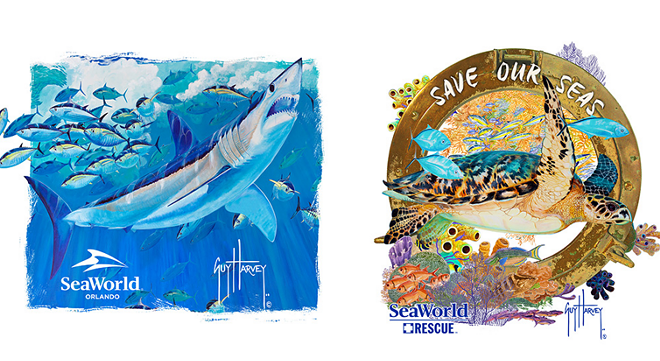 At that time, SeaWorld also announced a partnership with the Humane Society of the United States. That partnership caused some former SeaWorld supporters to question the leadership at the struggling entertainment company. The first quarterly results since the new partnership was announced were published late last week. While beating industry analyst's expectations, SeaWorld still saw a loss of $84 million in the quarter. Attendance increased during the first quarter as well. While the HSUS partnership and the announcement to end active orca breeding were both announced during the quarter their timing was within the last few days of the quarter causing little impact overall on the results.
The Guy Harvey partnership combines two of the strongest forces locally in the fight for sea life conservation. While not an official resident of Florida Guy Harvey has had a major presence here and is active in numerous conversation efforts here. The SeaWorld partnership will work with the Guy Harvey Research Institute at Nova Southeastern University in Ft. Lauderdale and with the Guy Harvey Ocean Foundation.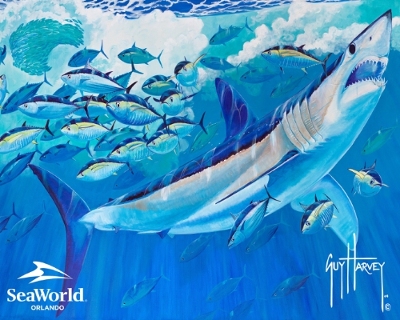 The partnership is part of the promotions for SeaWorld Orlando's newest attraction, Mako. This hyper-coaster themed to the fastest shark in the world will have an interactive queue where guests can see research from the partnership firsthand. Other interactive displays in the newly designed shark-themed land will allow guest to track mako sharks that the Guy Harvey Research Institute is following. There will also be custom Guy Harvey artwork throughout the queue and video footage from Ocean Foundation. Commissioned artwork will be available on a number of gift items.
Guy Harvey has long been a prominent advocate of sea life conservation. His lifestyle brand also has a decent following. The Guy Harvey name, while mostly associated with his artwork and conservation efforts, has been used on numerous business opportunities including waterfront resorts, scratch-off lotto tickets and restaurants. Similar to the SeaWorld partnership, a portion of the proceeds from each partnership goes to the conservation efforts.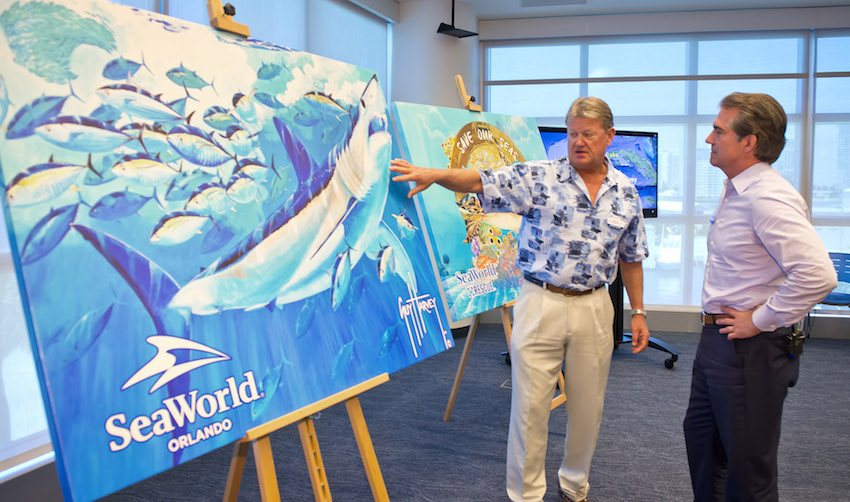 SeaWorld has a long history of partnerships for its conservation and education efforts. Other prominent partnerships include the World Wildlife Fund, National Geographic Society and Ducks Unlimited.
via SeaWorld recruits artist Guy Harvey to help bring awareness to the plight of sharks