While you may be one of those who travels "off the beatin' path", I still bet you may not be aware of the rich resources we are surrounded by in the Central Florida area.
Orlando Weekly features some of the natural wonders that should be on everyone's "bucket list".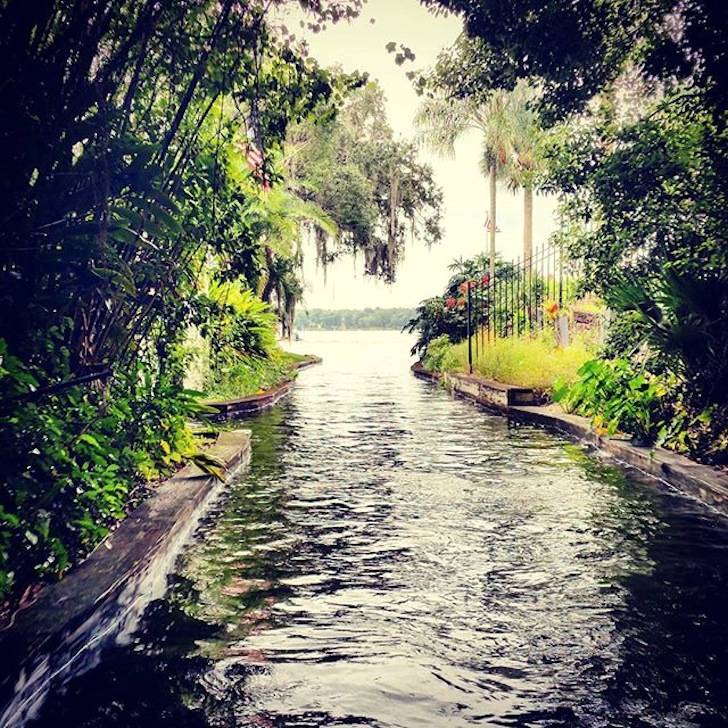 Winter Park Scenic Tours
312 E. Morse Blvd., Winter Park | 407- 644-4056
Right in Winter Park's backyard is the totally unique Scenic Boat Tour, which takes you on a journey to some of Orlando's littler-known gems like Mr. Roger's old house. Besides learning about the history of Winter Park, ons of the best things about this tour is the never ending supply of "dad jokes" from the boat captains.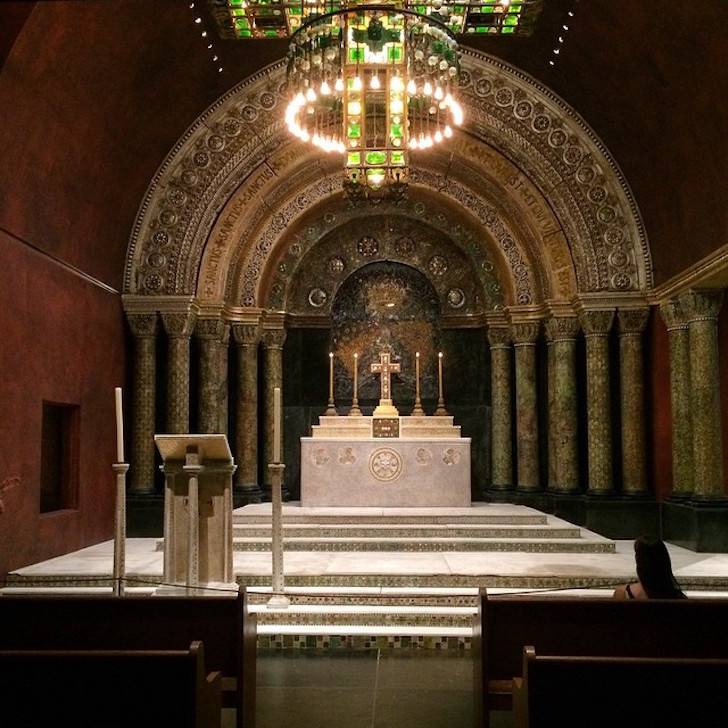 Morse Museum
445 N Park Ave, Winter Park | 407-645-5311
Louis Comfort Tiffany made a name for himself at the 1893 Chicago World Fair with his outstanding stained glass chapel. And thanks to the careful reconstruction work of the Morse Museum, residents of Orlando get to experience the wonder of this Tiffany's iconic chapel any day of the year.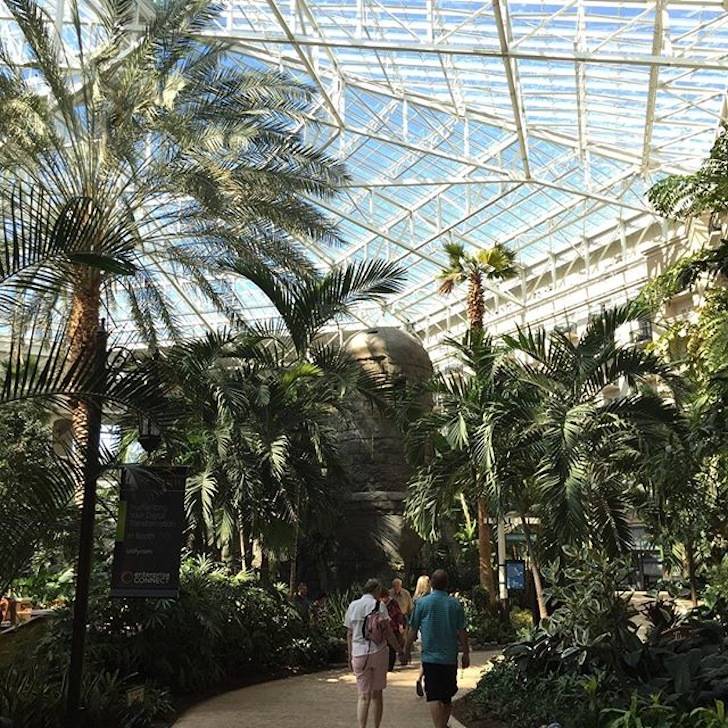 Gaylord Palms Atrium
6000 W. Osceola Pkwy, Kissimmee | 407-586-0000
If you get caught under this Gaylord Palms atrium during a rainstorm, you won't regret a single thing. You could visit the gator exhibit, relax at their award winning spa or play the most epic game of hide and go seek.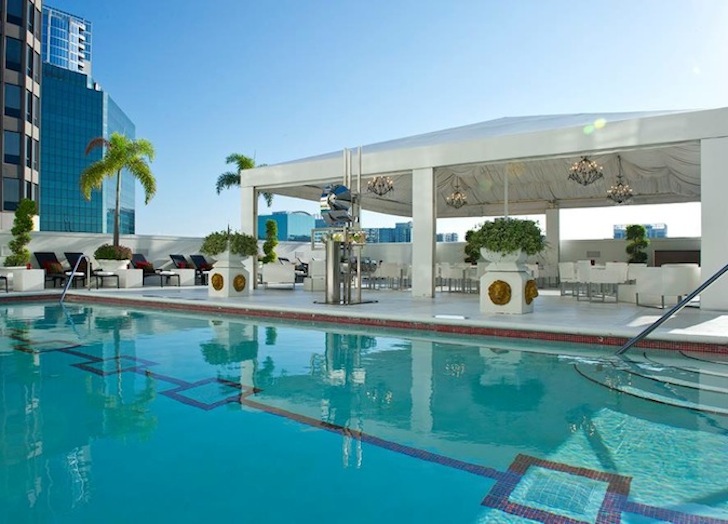 Grand Bohemian Hotel
325 S. Orange Ave. | 407-313-9000
The heated outdoor pool and jacuzzi is everything you'd expect at the Grand Bohemian. Pop bottles under the cabana while you take in a sunny view of downtown Orlando from the Bohemian's rooftop. L-I-V-I-N.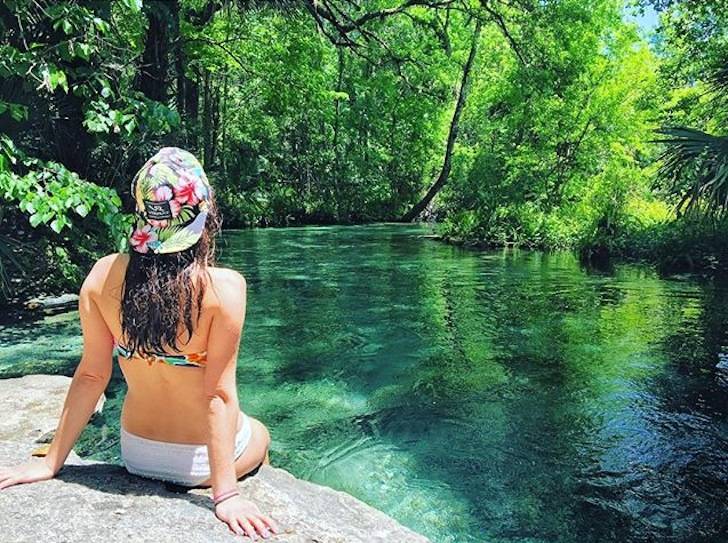 Kelly Park
400 E. Kelly Park Road, Apopka | 407- 254-1902
While most people visit Kelly Park to go tubing down Rock Springs, there is also a 2.4-mile trail that hikers can enjoy as well. A fee of $3 per carload of one or two passengers, or $5 for three to eight passengers, is applied in order to hike the trails. Keep your eyes peeled in the wildlife preserve as you may see some deer or even bears.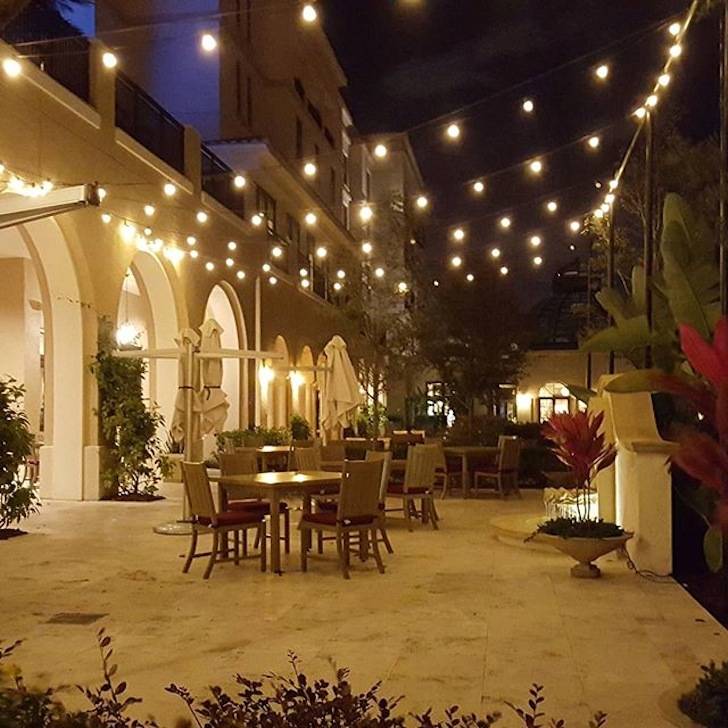 The Bar at Hamilton's Kitchen
300 E. New England Ave., Winter Park | 407- 998-8089
With the artistically-inclined Alfond Inn housing this bar, it's safe to say that atmosphere is everything here. While we tend to down drinks before they hit the table, we recommend taking your time with their Cucumber Mint Gimlet, a perfect concoction for the springtime heat.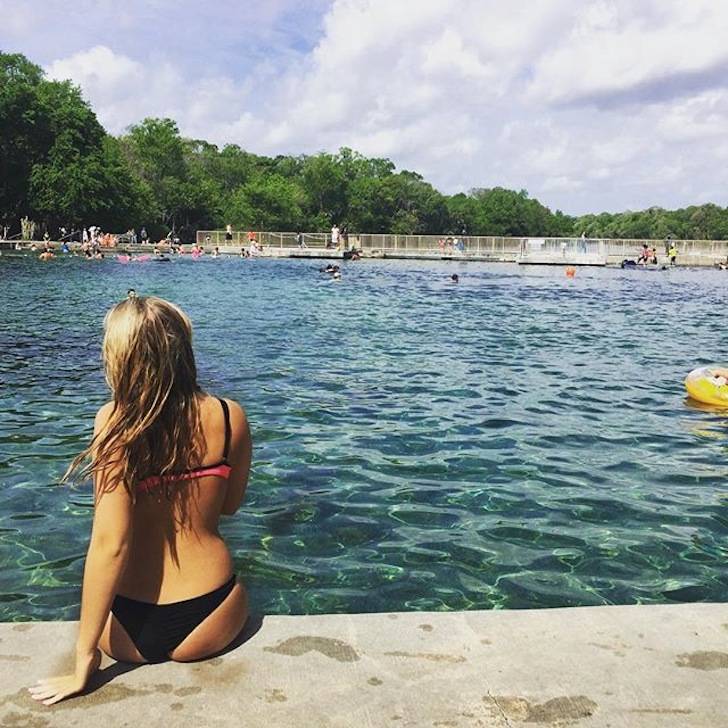 De Leon Springs
601 Ponce Deleon Blvd., De Leon Springs | 386-985-4212
How can you turn down a 625-acre park that features a spring, which overlooks Spring Garden Run? Though it is not allowed to snorkel in the Spring Run, it is permitted to explore the waters in the swimming area of DeLeon Springs, which is a constant 72 degrees and ranges in depth from 18 inches to 30 feet at the spring boil.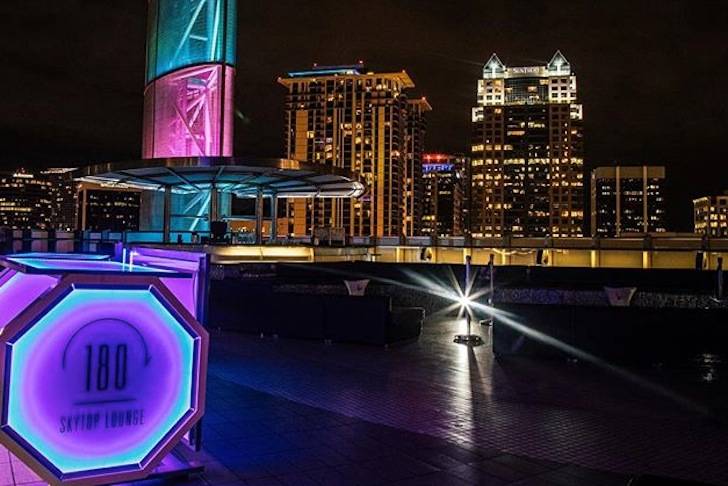 One80 Skytop Lounge
400 W. Church St. | 407- 913-0180
Mom used to say it wasn't nice to looked down on your peers, but when you're at a Grey Goose rooftop lounge—what else are you to do? With a dirty martini in hand and the city lights at eye-level, the Skytop Lounge guarantees you a night to remember.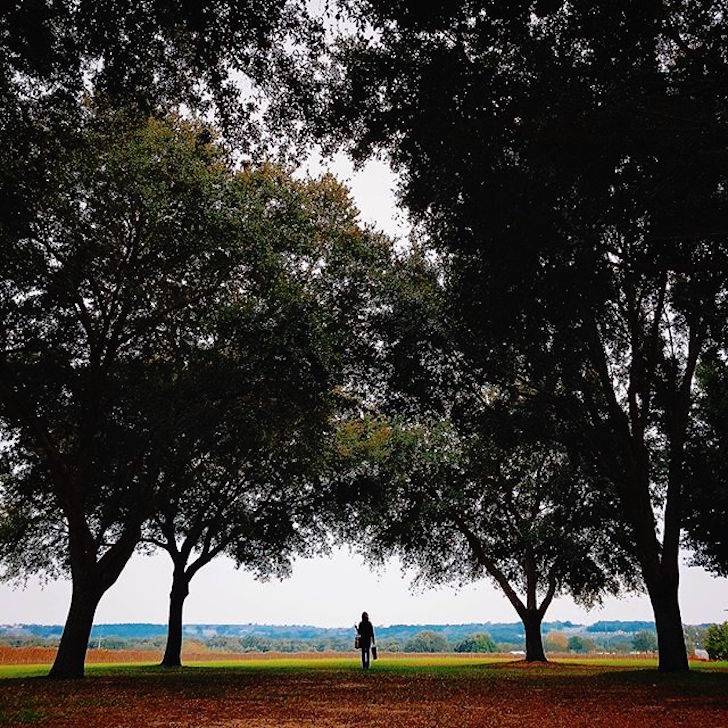 Lakeridge Winery
19239 US-27, Clermont | 352-394-8627 There's nothing better than a friendly staff at a winery. Chances are you'll find yourself invited on a free tour within seconds of walking on the premises. You don't want to miss out seeing the winemakers create favorites like Sunblush, or perhaps even take part in the process yourself.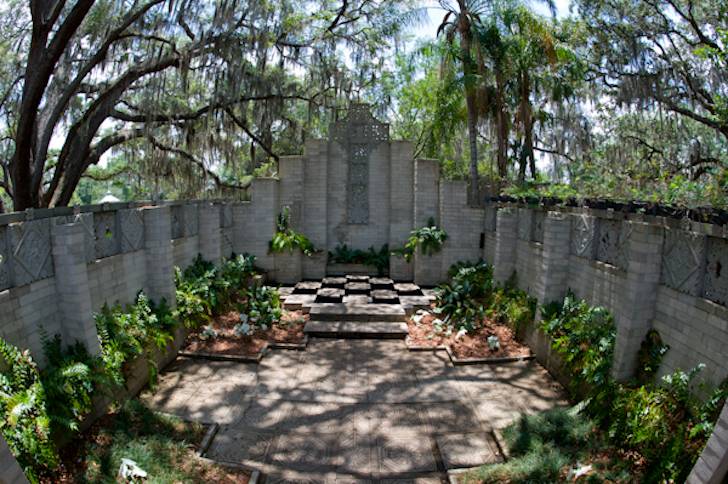 Mayan Courtyard
231 W. Packwood Ave., Maitland | 407- 539-2181
An endless maze of stone walls lead you to Maitland Art Center's Mayan Courtyard. Although this is traditionally used as a wedding venue, it's definitely worth exploring on a sunny afternoon. Embellished tiles and covered walkways will have you forgetting you're in Maitland in a heartbeat.
Mennello Museum of American Art
900 E. Princeton St. | 407- 246-4278
Mennello heavily focuses on the work of artist Earl Cunningham whose use of glowing, evocative colors made him an icon in the world of American folk art. The gallery is a just the right length, so you'll have ample time to enjoy the outdoor area, which is perfect for a picnic with its massively shady giant oaks.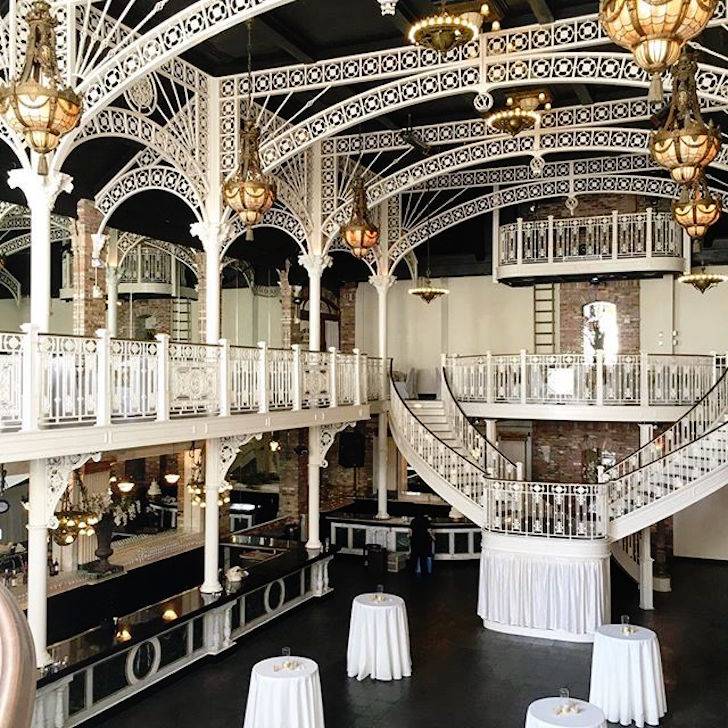 Orchid Garden
126 W. Church St. | 407-970-3277
Possibly the most killer venue on Church Street, the Orchid Garden is an architecture wonderland. High ceilings make the interior feel spacious at all times, and stained glass windows line the walls upstairs. And it would be a crime not to explore the Orchid's fountain-decorated courtyard.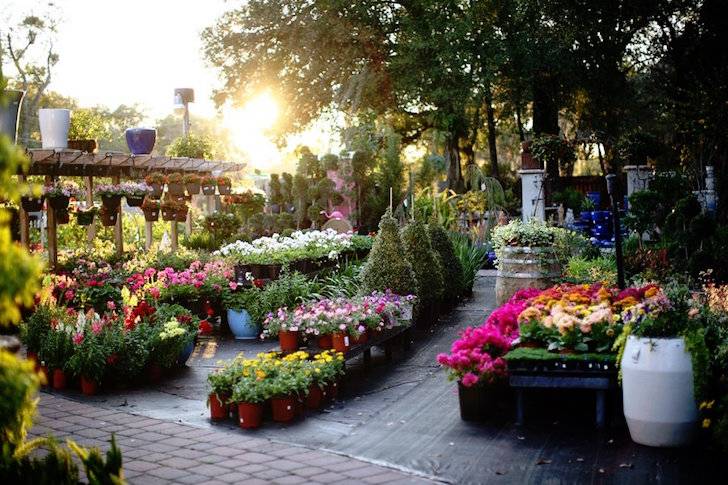 Palmer's Garden and Goods
2611 Corrine Drive | 407-896-5951
The twinkling Palmer's sign is a staple in Audubon park, and you don't even need to be a "pothead" to enjoy the greenery here. The outdoor path is lined with plants, trees and flowers guided by atmospheric white lights. They're no stranger to hosting events, so keep this cute little garden in mind when a special occasion rolls around.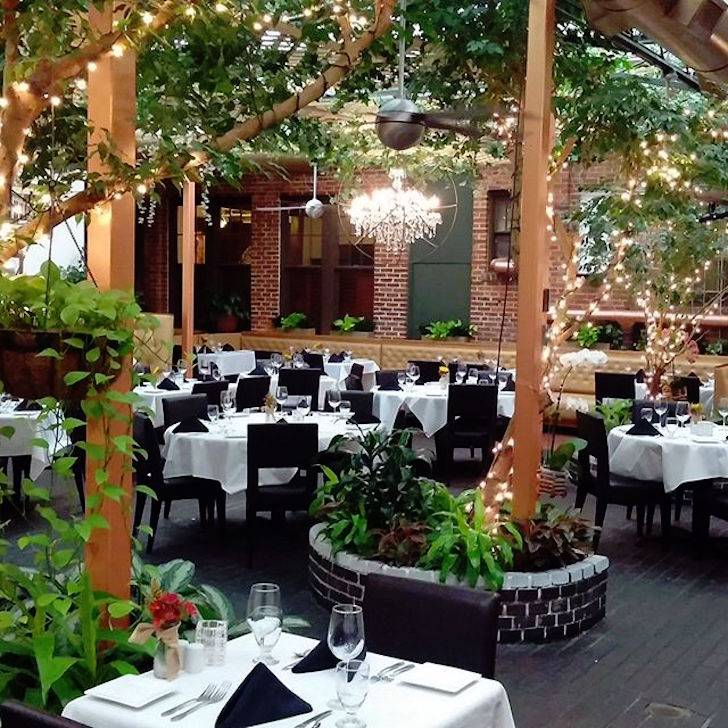 Park Plaza Gardens
319 S. Park Ave., Winter Park | 407- 645-2475
The true gem of Park Avenue is Park Plaza Gardens. The outdoor patio oozes romance with its exposed brick, hanging chandeliers and vines. It's classy without charging you classy price. Wash down your crab eggs benedict with bottomless mimosas and don't even worry about that bank statement.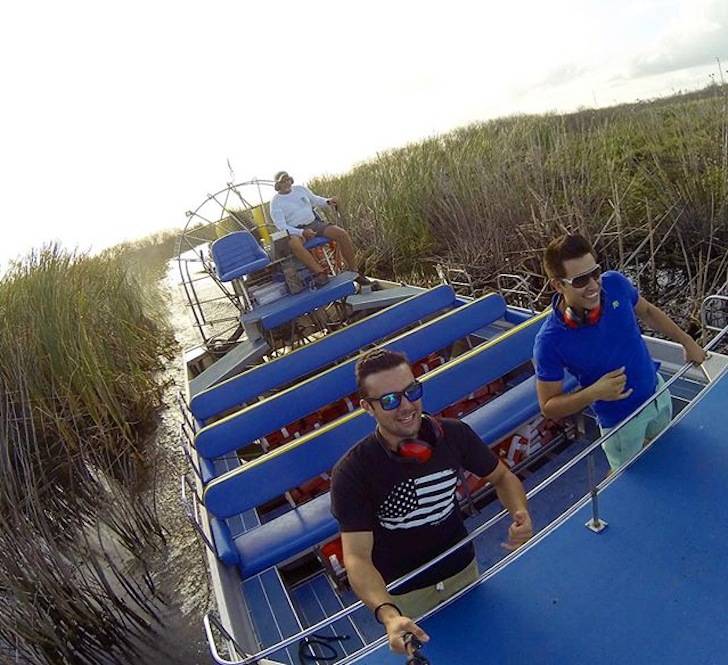 Black Hammock
2356 Black Hammock Fish CP Road, Oviedo | 407-365-1244
We'd say "let the wind flow through your hair as you embark on an exhilarating airboat ride" but it's not like you have much of a choice on this crazy ass speedster. Black Hammock sits on Lake Jesup, home to over over 9,000 gators and Native American artifacts. Plus, every airboat ride ends with a photo-op with a live baby alligator.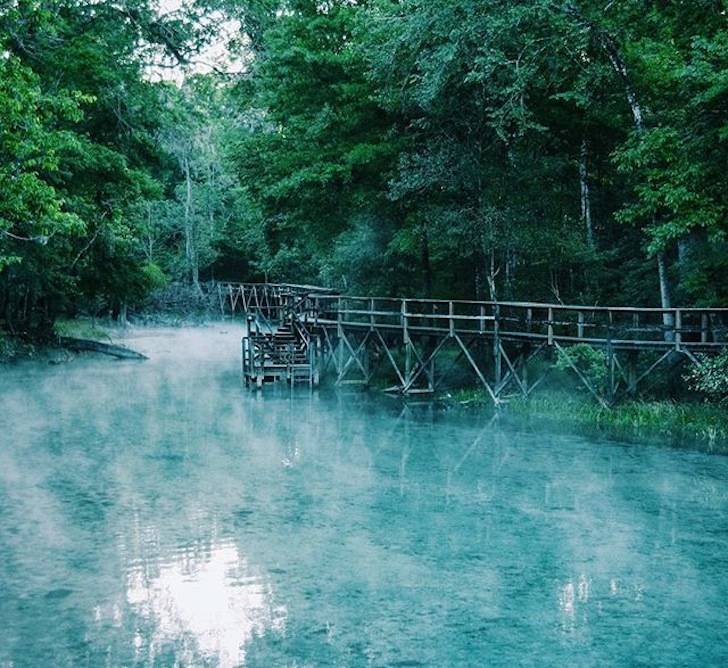 Blue Springs Park
2100 W. French Ave., Orange City | 386- 775-3663
Blue Spring's crystal clear spring run is open for snorkelers to wander. Although it is prohibited to snorkel with the manatees, this designated Manatee Refuge allows you to explore the 72-degree waters during all seasons excluding winter, as Blue Springs provides a safe haven for manatees during this time.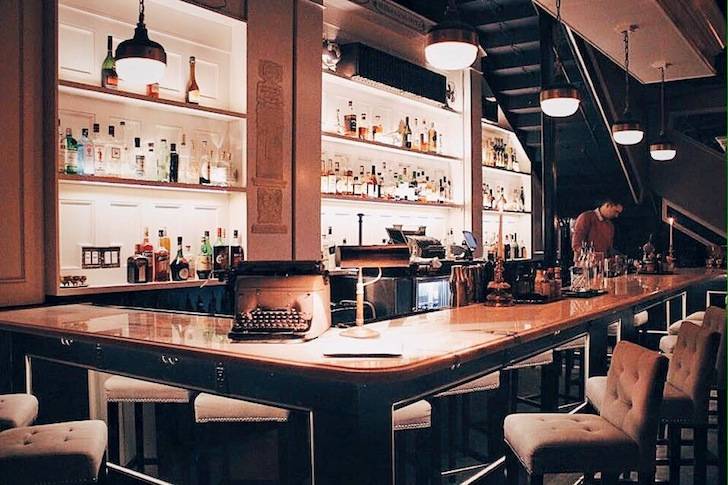 Herman's Loan Office
22 W. Pine St. | 407- 649-0000
Though it's a little hard to find, the sister bar to Hanson's Shoe Repair is worth the journey. Tucked behind the TD building (in the old Club Sound spot), Herman's Loan Office offers up creative and top-notch cocktails in a swanky atmosphere without the secret passwords.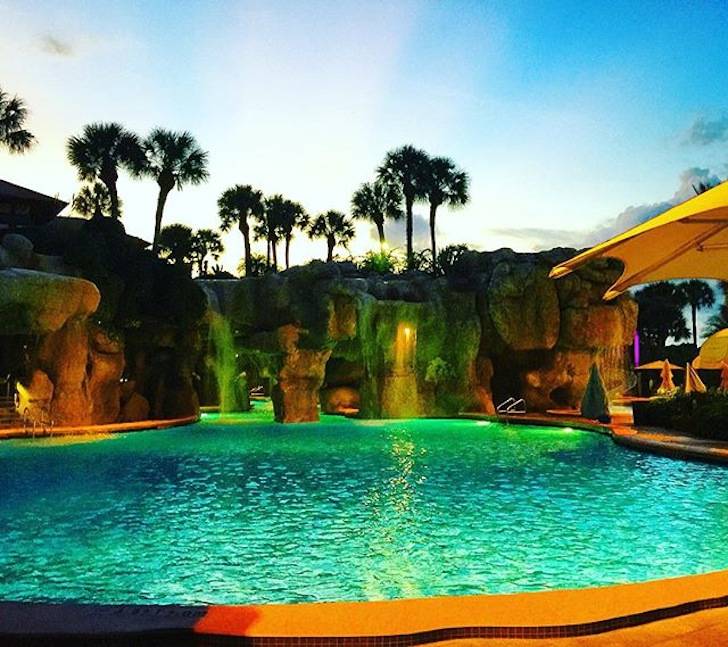 Grand Cypress Resort
1 Grand Cypress Blvd. | 407-239-1234
Swim underneath rock caves in this half-acre pool with 12 insane waterfalls, a water slide tower pavilion, a water jet splash zone and two whirlpools. Within the rockwork are seats and paths that lead to rock-climbing stations. That YMCA pool is lookin' pretty weak now, huh?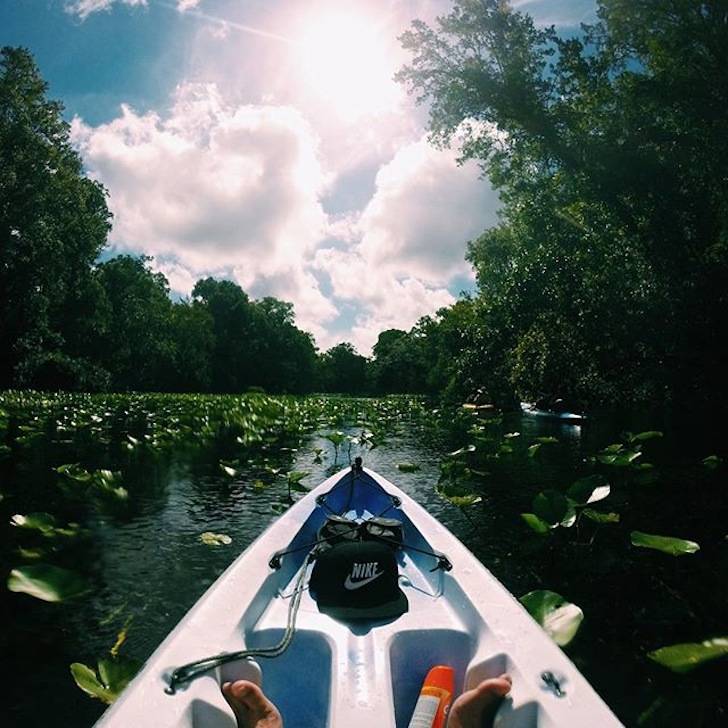 Rock Springs Run
30601 County Road 433, Sorrento | 407-884-2009
Even though this spring isn't completely swimmer-friendly (visitors can't dip into the Wekiwa side of things), you shouldn't write this one off. Enjoy the unique experience of only being able to reach the primitive campgrounds by canoe, and take part in the hunting season from September to January.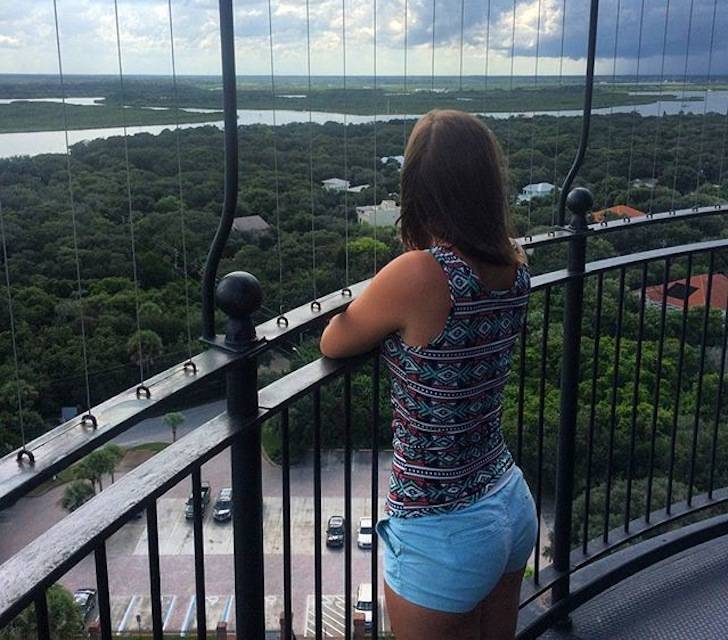 Ponce Inlet
Distance: 1 hour and 19 minutes
Ponce Inlet is a hot spot in Florida for shelling. Wake up early and jog alongside the sunrise, or get your daily cardio in by climbing to the top of their 175-foot lighthouse.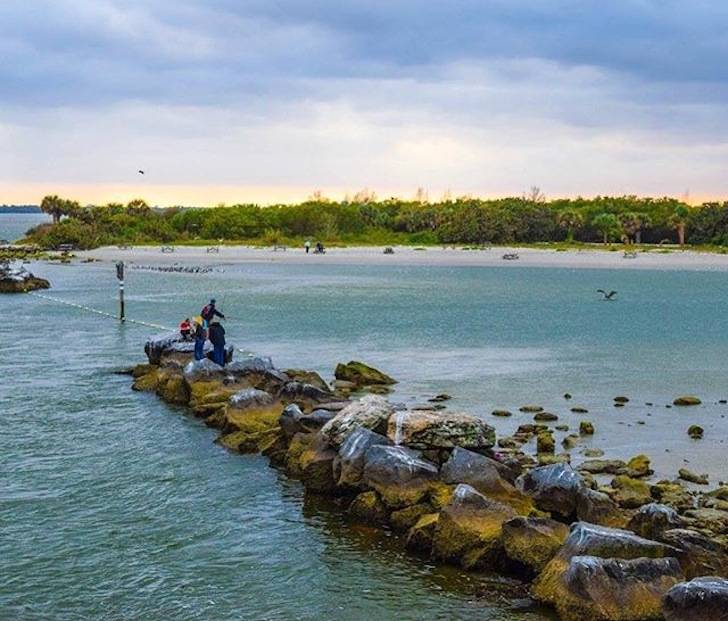 Sebastian Inlet State Park
Distance: 1 hour and 42 minutes
You're bound to catch some good waves at Sebastian Inlet. There's also three miles of opportunity for swimming, scuba diving, snorkeling, canoeing and kayaking. Be on the lookout for the various marine life, including snook, redfish, bluefish and Spanish mackerel.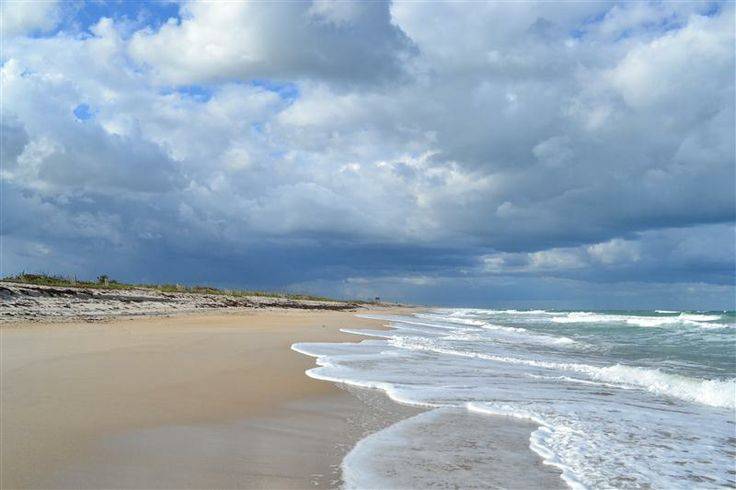 Playalinda Beach
Distance: 1 hour and 10 minutes
'Tis tradition on most beach days to go for a walk, and if you choose to do that at Playalinda, you just might see a full moon. And by moon we mean a whole lot of naked butts galavanting around one of Florida's only nude beaches. Just remember, you can only change into your birthday suit in Lot 13.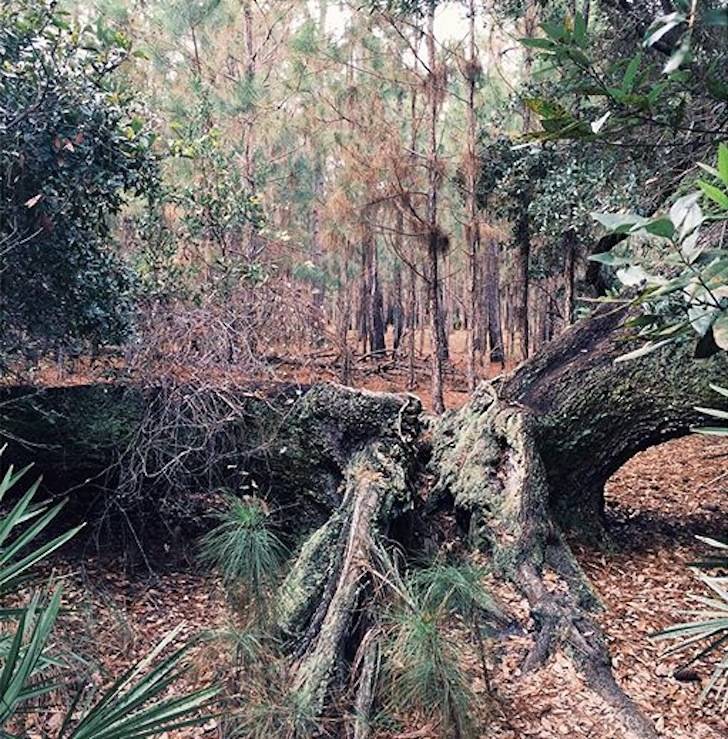 Split Oak Forest
Clapp Simms Duda Road | 407-254-6840
This historic area is home to a live oak tree that is more than two centuries old and split down the middle, hence the name. Hikers can travel along the free, 7.8-mile open prairie, where there are lakes, ponds, oak hammocks and sandhill cranes.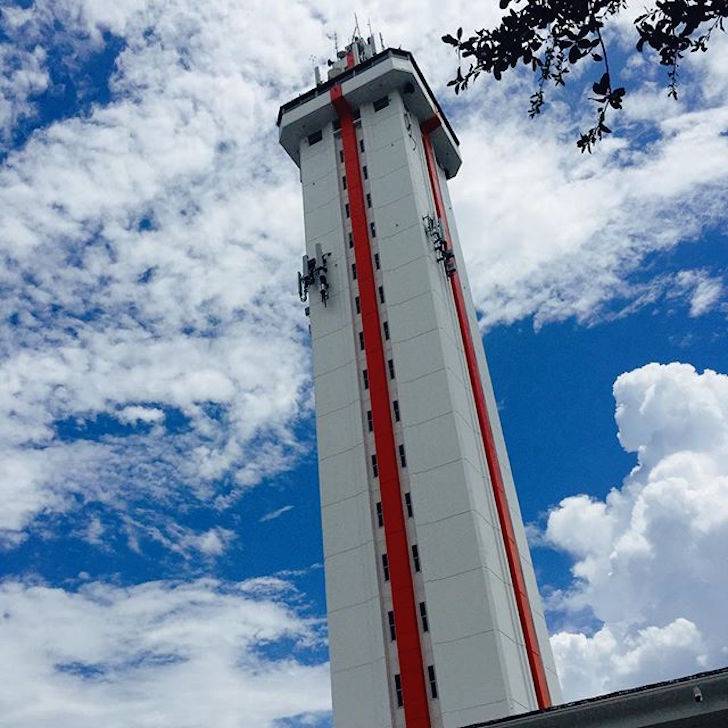 Florida Citrus Tower
141 US-27, Clermont | 352-394-4061
The Citrus Tower just might be one of Central Florida's strangest landmarks. This 225-foot tower was built in 1956 as an homage to the citrus industry, but now it just takes people up in a long, sometimes creepy, elevator ride. There isn't much room to complain though when the view at the top is breathtaking.
Guang Ming Temple
6555 Hoffner Ave. | 407-281-8482
A day at Guang Ming Temple is unlike anything you'll experience in Orlando. You can leisurely walk around the temple grounds, or have a volunteer guide you along, which we highly recommend. Calm the mind with meditation then indulge yourself in their vegan tea/snack room, which houses a giant statue of Buddha.
Next time you ask, what shall we do? You already have the answer.
Check out breathtaking places in the Central Florida area.https://t.co/t3d11ymSy6

— Destinations Gal (@ChiaraAmina) June 1, 2016