As we always try to keep you ahead of the latest Disney news, Theme Park Tourist reveals some interesting news.
Though construction has been ramping up at Disney's Hollywood Studios and Epcot could be on the cusp of a new renaissance (at least in Future World), one park that has always had a reputation for consistency throughout the years is the Magic Kingdom.
However, even at this park, change seems to be in the air, as some interesting new additions have been confirmed and rumored to be coming in the very near future. In fact, one particularly interesting rumored addition could be adding characters to an area of this park that has previously been one of the only spots in this park that was completely devoid of characters…
1. Rumor: A new interactive show featuring The Muppets is on its way to Liberty Square
Though The Muppets have recently gotten their own land at Disney's Hollywood Studios (almost by accident), it looks like these fan favorite characters may also be coming to the Magic Kingdom in the near future as well. According to inside sources, a new show is being developed for this park that would allow The Muppets to interact directly with guests right in the heart of Liberty Square in a whole new way.
According to those familiar with the development of this new character-based experience, The Muppets will soon be taking up residence on the second floor of the Heritage House where they will (literally!) be able to hang out and converse with guests below. As you might expect considering the location, the main topic of conversation will be U.S. history, with these characters sharing facts and talking to guests, with likely some humor thrown in for good measure.
Though we're still waiting on an official announcement of this new show from Disney, guests who walk by the Heritage House can work happening on the second floor of this location, which does lend some credence to this rumor. It might seem a little weird to have characters in the middle of Liberty Square, but considering this area is often under-utilized when guests aren't standing around waiting for a parade, this could be a fun little diversion for guests, and perhaps provide an educational opportunity for Magic Kingdom visitors as well.
While The Muppets TV show may have been cancelled, and the most recent Muppets movie, The Muppets: Most Wanted performed poorly at the box office, it looks like these characters will be living on at Disney parks, which is great news for fans who previously worried about the future of Kermit, Miss Piggy, etc.
Even though this new show has yet to be confirmed, there are some other changes that are actually already in effect at the Magic Kingdom…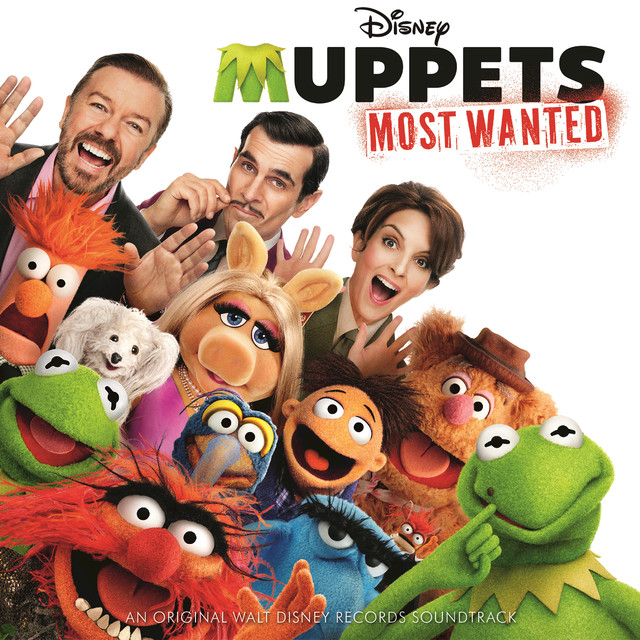 2. PinQuest scavenger hunt surprises guests
The Magic Kingdom surprised guests yesterday by launching a new paid scavenger hunt at the park called PinQuest. Unlike other in-park games like Sorcerers of the Magic Kingdom, you will need to purchase an Adventure Kit starter set at $14.99 up front just to participate. This kit includes a lanyard, pouch, clue decoder and map.
Once guests have made this initial investment in the scavenger hunt, they'll be ready to start their adventure, which involves visiting a variety of merchandise locations around the Magic Kingdom where they can buy special "Clue Cards" for $9.99. These cards will task the player with searching the store to solve a riddle. Once guests solve the problem on the card correctly (answers will be verified by a NavigatEAR Cast Member), they will receive a special limited release pin in exchange for their efforts.
There are six Clue Card-based missions in total, and after guests complete the full set, they will then be able to visit either the Trading Post in Frontierland or Curtain Call Collectibles on Main Street for the chance to solve a final riddle and unlock the option to purchase the final QuestEAR pin for $4.99.
For those keeping track, the $14.99 starter kit, plus six $9.99 clue cards, and of course the $4.99 final pin, means that this game will cost guests who want to play it all the way through $80.00 in total, before tax. Though this is fairly expensive, guests who play will be able to walk home with seven pins (plus the starter kit) which doesn't seem like a bad deal for those who enjoy pin collecting and trading (and of course enjoy scavenger hunts). However, if you don't specifically like pins, we'd recommend you keep your $80 and play Sorcerers of the Magic Kingdom or A Pirates Adventure: Treasure of the Seven Seas, which both remain free to play. And speaking of the latter…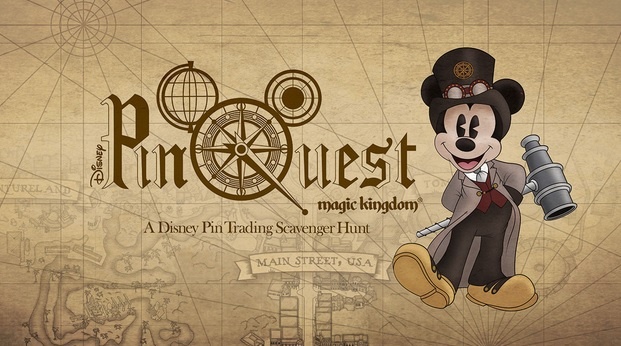 3. Additional incentives added for A Pirates Adventure: Treasure of the Seven Seas
And speaking of in-park scavenger hunts, A Pirates Adventure: Treasure of the Seven Seas has recently made some changes to help entice guests to play this Adventureland game during the summer months.
First up, guests who complete three of the five available missions will now be able to get an extra FastPass+ (valid that day) for the nearby Pirates of the Caribbean attraction. However, perhaps more excitingly, when guests complete a pirate raid, they will now be able to head back to Pirate Headquarters to receive a collector card specific to that quest as a reward. In addition guests who complete all five raids will get a special completer card as well. These new souvenirs and incentives will hopefully bring more guests to this attraction, which has had very soft popularity since it debuted several years ago.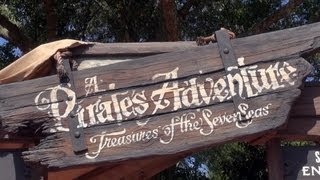 How do you feel about the new (and improved) scavenger hunts around the Magic Kingdom? Do you like doing these kinds of activities around the Magic Kingdom, or would you rather be waiting in line for attractions? And speaking to our first rumor, how do you feel about The Muppets invading Liberty Square? Feel free to sound off about these topics (or really anything else involving the Magic Kingdom) below!
We always love to hear from you!