We were one of the first to give you a nugget of the 'piece de resistance' to come and now, it is here! The day we've been waiting for months has finally arrived!
A terrier named Max regularly invites his friends to hang out at his place while his owner is gone, but his quiet life is upended when said owner also takes in Duke, a stray mutt whom Max instantly dislikes.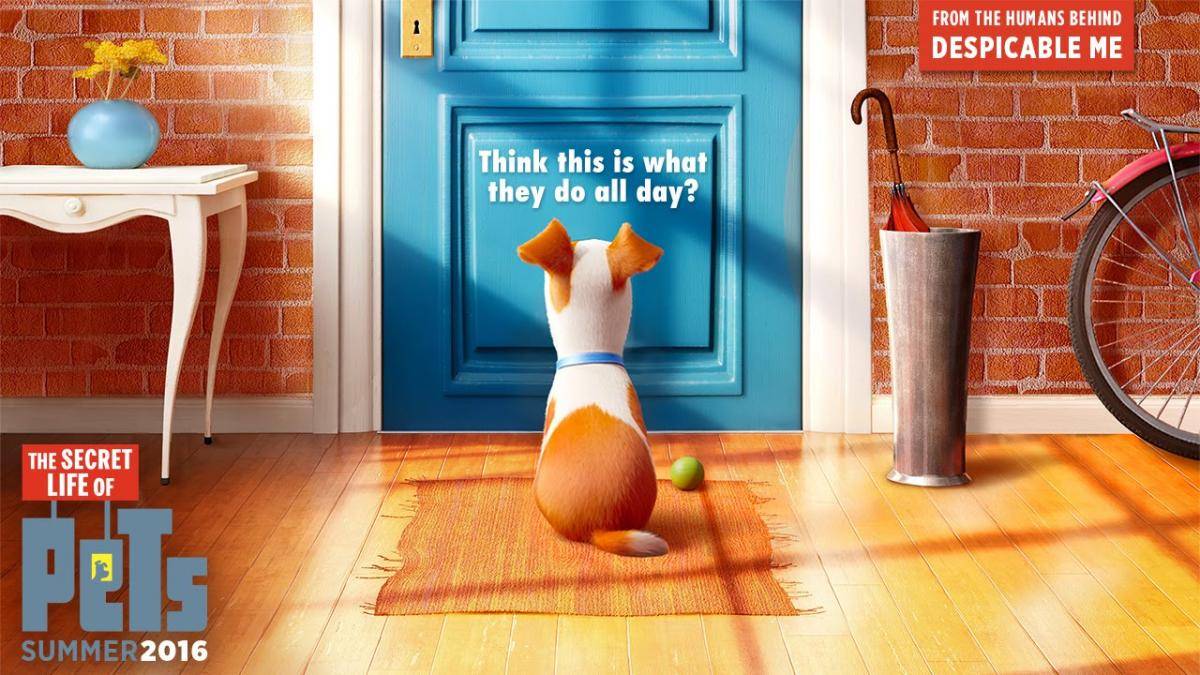 Wait till you see what really happens!
Inside of a Manhattan apartment building, a terrier named Max (Louis C.K.) lives a spoiled life with his owner Katie (Ellie Kemper) and hangs out with other pets like Chloe (Lake Bell), Mel (Bobby Moynihan), Buddy (Hannibal Buress), and Sweet Pea (Tara Strong). One day, Katie adopts a giant dog called Duke (Eric Stonestreet) who is very sloppy and careless. Max becomes upset about how Duke is treating him. One day when they are being walked by a caretaker while Katie is away, Duke tricks Max into being dragged far into the city. They are attacked by a gang of cats including Ozone (Steve Coogan), but are both caught by Animal Control and are being brought to the pound. Duke reveals to Max that Katie adopted him from the pound and will now be put down. However, they are rescued by a white rabbit called Snowball (Kevin Hart) who tells them to work for him.
He brings Max and Duke down into the sewers where they meet his cult of abandoned pets called "The Flushed Pets" who despise humans. They believe Max and Duke hate humans and try to make them join through the initiation which involves being bitten by a viper. When Max and Duke kill the snake and Snowball finds out they're domesticated, the Flushed Pets chase them out and Max and Duke escape to Brooklyn. Snowball vows to find them and kill them.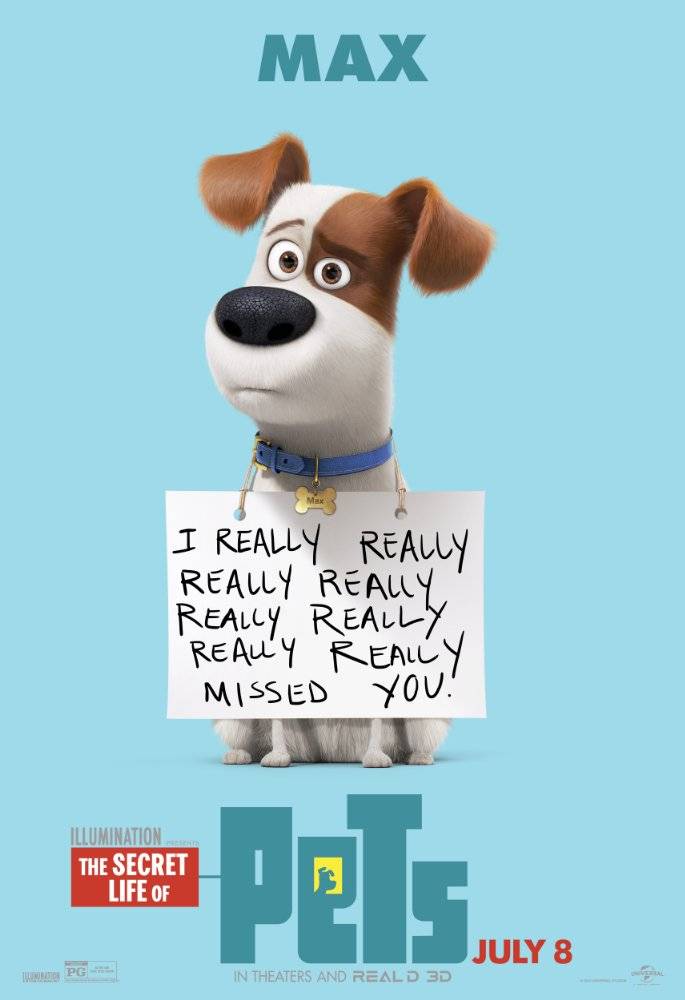 I don't want to spoil the end for you…
We were one of the first to let you in on The Secret-Life of Pets that is..Premiers this Friday July 8!https://t.co/LzYQFlS6pP

— Destinations Gal (@ChiaraAmina) July 6, 2016