WESH2 highlights the Orlando Amphitheater, as a new outdoor concert venue taking shape at the Central Florida Fairgrounds, is scheduled for completion within the next few weeks.
More than three years in the making, the privately funded Orlando Amphitheater – that's the venue's actual name – is set to begin hosting musical acts in mid-April.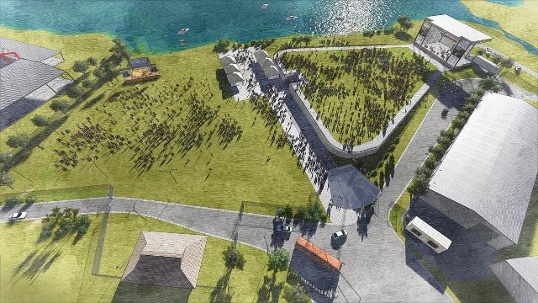 On the banks of Lawne Lake near the back of the Central Florida Fairgrounds on West Colonial Drive, the $1.15 million amphitheater with a 60-foot-wide stage began construction in January.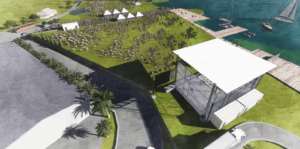 The first event scheduled at the Orlando Amphitheater, which is operated by the Central Florida Fair, is Earthday Birthday, a festival hosted by WJRR-FM on April 23.
The 10,000-person capacity venue is general admission with no seats. Concertgoers will be allowed to bring chairs and blankets for seating on the inclined lawn.
Central Florida Fair CEO Shawn Krauel said the new venue will fill a gap in Central Florida's music scene. It's larger than Hard Rock Live and House of Blues, but smaller than the Amway Center and the Citrus Bowl.
He said bands that skip Orlando to play West Palm Beach and St. Augustine – cities that have amphitheaters – may soon make Central Florida part of their tour stops.
"We built this specifically to host main, nationally acts," Krauel said. "It's going to be exciting to see all the festivals and events that come here."
After the inaugural festival on April 23, the Orlando Amphitheater will host the Moonstone Music Festival, a two-day festival featuring KISS, Def Leppard and 50 other acts, on April 30 and May 1.
Country music singer-songwriter Hunter Hayes is the first solo concert scheduled for May 6.
No other musical acts have been announced.
We anticipate this venue to be the newest hot spot in Orlando!
We got a look at the brand new Orlando Amphitheater.
Grand opening is tomorrow!https://t.co/HtUFOyHle6 pic.twitter.com/OFTcfYf5MH

— icFlorida.com (@icFloridaEvents) April 21, 2016