According to orlandosentinel.com, The Force is still growing at Disney's Hollywood Studios, and there's still not much known about the new Star Wars land that's taking shape behind the construction walls. Disney executives did recap what we do know, though, in a media presentation last month at Walt Disney World.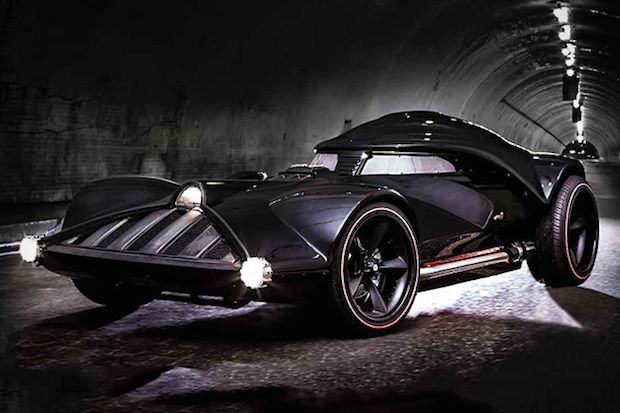 The end game is a 14-acre section of the park that will be dedicated to the story from a long time ago, in a galaxy far, far away.
"It's going to bring even more of the Star Wars story to life with an entirely new planet on the outer rim, a frontier town that's one of the last stops before wild space," said Chairman of Walt Disney Parks & Resorts Bob Chapek. "It will be full of characters both familiar and not-so-familiar. Everything will be in story from the food to the entertainment to the attractions."
So here's a rundown of what we know is coming. Two signature rides, one where visitors get to take controls of the Millennium Falcon and the other that transports visitors through a battle between the First Order and the Resistance from the new "Star Wars" films. There will be two dining venues including a cantina and an upscale dinner club. There will also be an open-air market in which all the vendors will be in character.
"You'll have the chance to truly step into this amazing galaxy and take in the iconic sights and sounds, but now for the first time ever, you'll be able to experience it with all your senses – the smells, the tastes," said Scott Trowbridge with Disney Imagineering, who is heading up the project at both Disneyland and Walt Disney World. "Just what does blue milk, taste like anyway?"
Trowbridge has also asked the question, "What does Bantha fodder smell like?" back in August when the Star Wars lands were announced.
For the Millennium Falcon ride, he said, "You're actually going to become a pilot of this thing. You're going to be the one in complete control, steering into outer space, firing those laser canons."
Video renderings show the Millennium Falcon lifting off from a desert planet firing on structures below as well as Stormtroopers returning fire before flying off into the sunset (and only one sunset, not two) with TIE fighters in the sky.For the second ride, Trowbridge said "This attraction puts you right in the middle of a climactic battle between the forces of good and evil, the dark side and the light."
Renderings show ride vehicles passing through a lineup of First Order stormtroopers lined up in a launch bay with a TIE fighter and later amid a battle with blasters firing all around.
An earlier rendering related to the ride has shown Stormtroopers running down a metal passageway with a more advanced looking metropolis in the background.
For the cantina, Trowbridge said, "Who hasn't wanted to visit a Star Wars cantina and sample the daily specials, interact with the locals and hear the latest rumors from the far reaches of the galaxy?"
Renderings have shown a circular bar with a tall, blue-skinned bartender who may not actually have eyes and an aquarium in which swims some sort of alien mermaid and clientele from all sorts of species. Other renderings show cushioned chairs and bar stools amid a grainy brown decor with muted red and orange highlights and a sort of Turkish pattern tile walkway.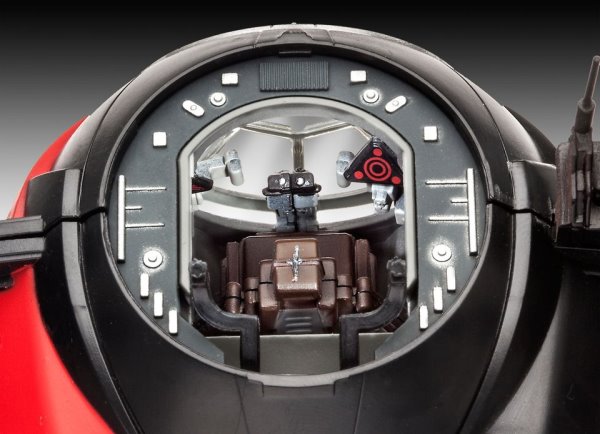 Dinner club renderings have shown a stage with a band led by a Twi'lek singer as well as Twi'lek waitresses serving glow-in-the-dark drinks. That's the same species as Oola, who danced in Jabba the Hutt's palace in 1983's "Return of the Jedi."
Another rendering shows a droid serving a drink. One rendering shows a sweeping stairwell with reddish, silk-looking fabric hanging across the ceiling.
For the outdoor market, Trowbridge said, "There's this great otherworldly street market right behind a unique collection of characters, aliens and droids. Here you can visit the shops, you can sample the local food and try these really cool and unique drinks.
That's actually one of the things I'm most excited about bringing Star Wars off of the screen and into the real world, and that's that we can bring all these immersive stories to life using all of our senses."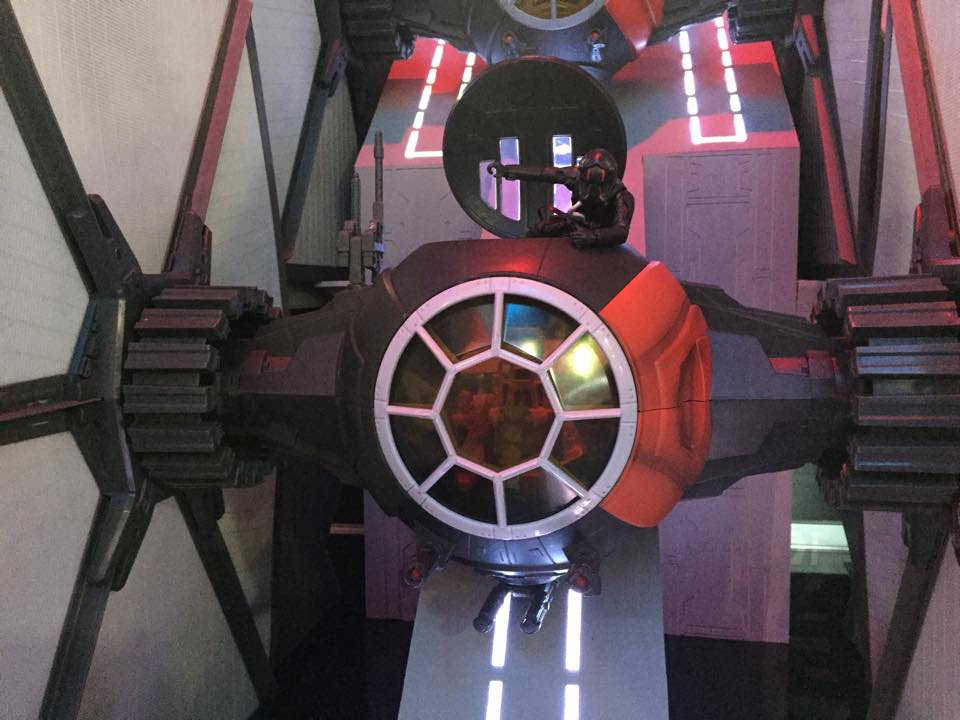 All of the details and renderings presented had been touched on in some form either at 2015's announcement of the lands at the D23 event or during a February special on ABC celebrating Disneyland's 60th anniversary.
There's no timetable for an opening date or details on ride names or the name of the planet where the Star Wars land is supposed to be representing. Trowbridge, who joined Disney in 2007 and had a hand in the original Universal Wizarding World of Harry Potter creation, told the Los Angeles Times in February, "Unfortunately, ambitious plans take some time."
It's the largest expansion of any theme park Disney has ever undertaken, and at Hollywood Studios, coinciding with the creation of an 11-acre Toy Story land.
With much of the park under construction, Disney has rolled out several Star Wars themed experiences and venues including Star Wars: Launch Bay that has models and memorabilia from the franchise film and TV shows, meet-and-greets with Chewbacca and Kylo Ren as well as a short film and Disney Infinity games.There's also several times a day the "Star Wars: A Galaxy Far, Far Away" stage show with R2-D2 and C-3PO and a processional led by Captain Phasma as well as the updated "Jedi Training: Trials of the Temple," a revamped version of Jedi Training Academy and a new scene from "The Force Awakens" added to existing "Star Tours – The Adventure Continues" ride.
There's also the new Star Wars fireworks show nightly titled "Star Wars: A Galactic Spectacular" that will be extended to 15 minutes and enhanced with projections on the park's Grauman's Chinese Theatre later this summer.