Whether you were a fan of the original or not even born when the original came out, you are certain to be converted.
According to Entertainment Weekly, most people can't see Elliott the Dragon, but you're lucky enough to get a special look-and a first one, at that.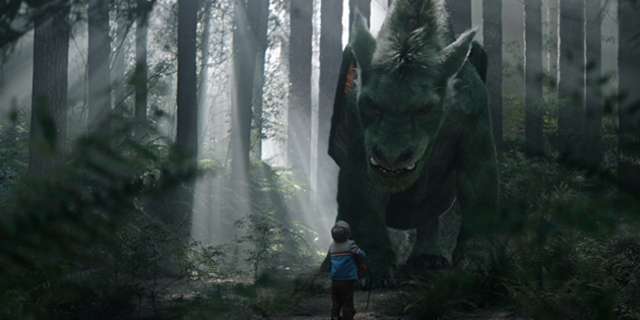 After almost 40 years, the Disney classic Pete's Dragon will roar once more in the studio's new remake of the 1977 live-action/cartoon hybrid, which follows an orphan named Pete (here played by newcomer Oakes Fegley) and his best friend, a humongous, occasionally visible dragon named Elliott. The trailer for the film — due in theaters August 12 — betrayed but a glimpse at the titular dragon, but EW has an exciting first look at the creature who'll have the whole forest (and co-stars Robert Redford and Bryce Dallas Howard) buzzing come August.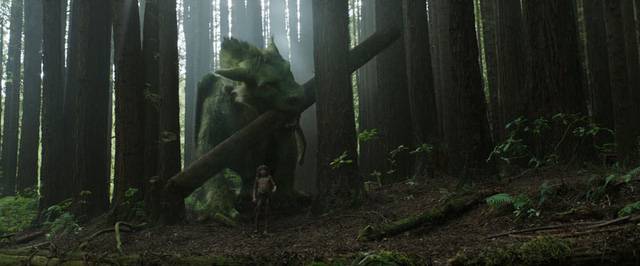 But, as you might notice, this ain't the same giant green reptile from your old VHS.
First things first: The original Elliott — he of tubby belly, fire breath, and goofy, bucktooth demeanor — isn't completely gone. "Certain things about the original design we loved: Big jaw, big snout, and a clumsy quality that we really wanted to not completely forget about," says director David Lowery, who treated those essential traits of Elliott as but the tabula rasa from which they could build a new creature.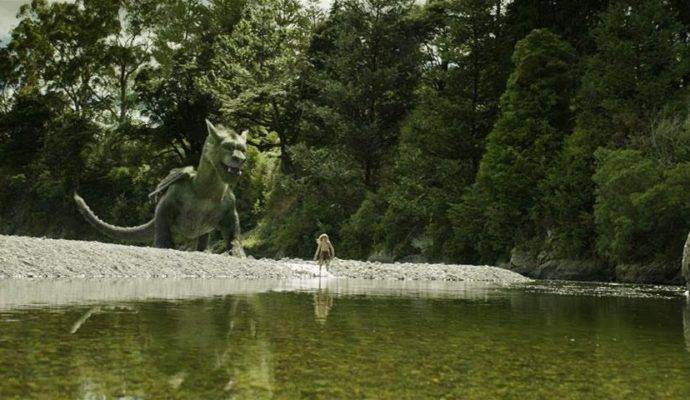 But the first thing to go? Those hot pink spikes and wild neon haircut. "We explored pink, just to see what would happen," Lowery admits, but since this Elliott lives in a photo-real terrain, the bold splash of pink didn't exactly blend in with the foliage. "From the get-go, the aesthetic was always to make everything feel as handmade as possible, including effects," Lowery continues. "To really have it feel like a blur between a very grounded realistic world and a world in which a big green dragon that can turn invisible can exist." (Lowery's grounded approach may also apply to his next project: Disney's just-announced live-action remake of Peter Pan.)
"David saw this furry, soft dragon that kids could imagine, when they go into the woods, could actually be there," production designer Jade Healy adds, explaining that the 2016 Elliott is based primarily in the world of domestic mammals. Medieval illustrations and reptilian dragon archetypes were swapped for a more canine approach in order to build a soft, furry creature who wouldn't be as frightening in a more realistic setting.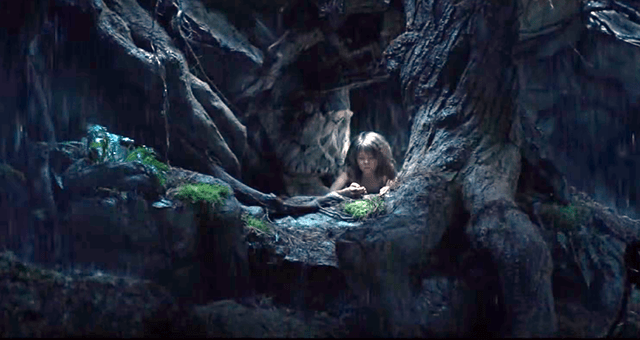 Crazy as it sounds, another big part of Elliott's reinvention came from hours upon hours of funny animal videos online. To nail down the dragon's inelegant movements, animators at New Zealand effects workshop Weta went deep into a zoological YouTube spiral. "There's one video of a giant panda tumbling in his cave, and we looked at that again and again as our Elliott — this big animal who just doesn't know what to do with his body," says Healy.
Other animals are at play in the roughly 20-foot-tall beast, including the wings of an Australian flying fox, the fur of a polar bear, a roar somewhere in the vicinity of "lion, tiger, and elephant," and, according to Lowery, the idiosyncratic tics of another persnickety species. "On a personal level, I don't even see my dog at all…I see a cat," says the director with a chuckle. "So much of Elliott's behavior, when I gave direction, would just be based on this thing my cat did that morning when he was first waking up."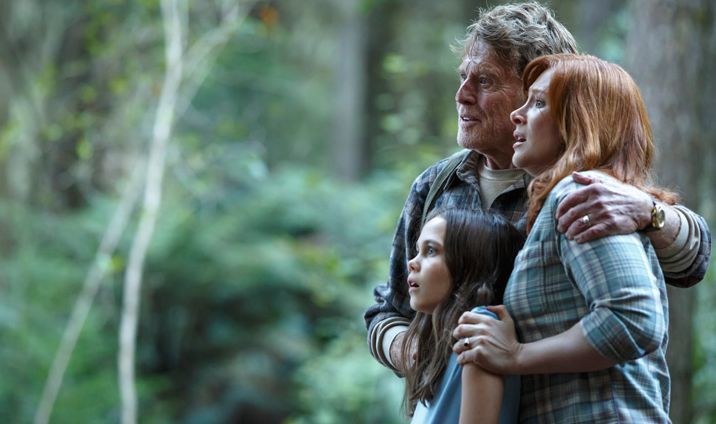 Things getting real hot as Disney gets ready to release "Pete's Dragon" this summer!

— Destinations Gal (@ChiaraAmina) June 29, 2016