If you ever wanted to eat in outer-space, now you can have your chance to eat aboard a space ship in Epcot's new Space 220 restaurant, in a dining experience that is truly out-of-this-world!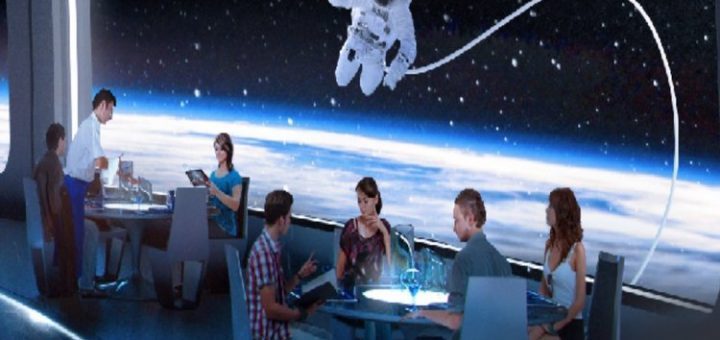 For those that are bored by details, there was a tiny bit of a hint of an opening date for the Space 220 restaurant hidden in the article. Total Food Service, when talking about the upcoming restaurant did mention a planned opening in April 2020:
"Next month, Patina Restaurant Group (PRG) is set to launch into space with the opening of Space 220 inside EPCOT Center."
We are excited to be launched into space with the opening of Space 220, and although we have not gotten a confirmed opening date year, we are all about picking up breadcrumbs along the way.
Latest News
Disney has recently released a new Epcot Park Guide Map, which has the Space 220 restaurant listed. In the description, they confirm the opening date change as it reads: "Early 2020." That could be February, March or even further out but it leaves it open to interpretation to be later if necessary.
What "Space 220" Means
Very smart! The name comes from the fact that this new restaurant is on a space station located 220 miles above the earth.
The Food
There is no word yet on when advanced dining reservations will open for the new restaurant. There is also no official menu available.
Tips You Might Like