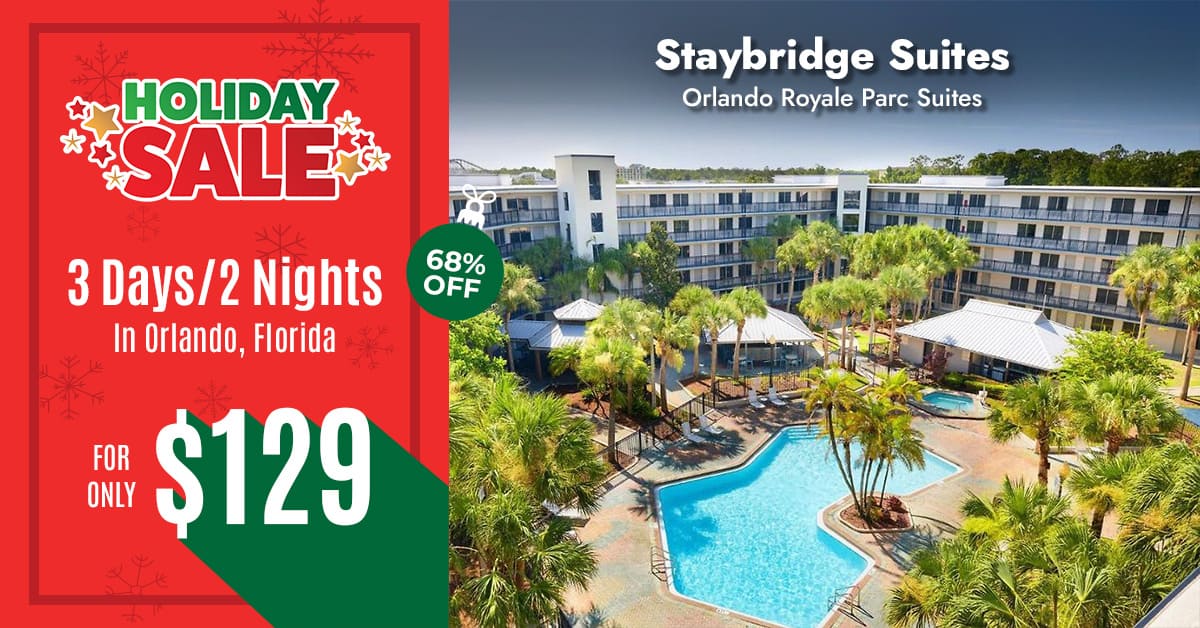 Planning a trip through Florida? This guide provides everything you need to know about securing and making the most of your Brightline tickets. With a focus on convenience, luxury, and efficiency, Brightline's rail service offers a unique travel experience, connecting major cities like Miami and Orlando with style and speed.
Overview of the Brightline Train Service
Brief history and background
Brightline, initially known as All Aboard Florida, is Florida's premium intercity rail service. Established in 2018, it aimed to provide Floridians and tourists with an efficient, luxurious, and environment-friendly travel option. The Brightline tickets were an instant hit given the service's swiftness and the amenities offered. The service started with connecting Miami, Fort Lauderdale, and West Palm Beach but rapidly expanded its reach, given its popularity.
The importance of Brightline in Florida's transportation scene
Brightline significantly transformed the transportation landscape in Florida. With the introduction of the Brightline train Miami to Orlando route, the rail service bridged a vital connection between two of Florida's biggest cities. The convenience of the Brightline train schedule further augmented its significance, ensuring frequent and punctual service.
The service offered a competitive edge over the usual road travel, significantly reducing travel times and avoiding unpredictable traffic jams. For tourists and daily commuters, Brightline has emerged as a go-to option, reinforcing the importance of rail transport in the state's vast transportation matrix.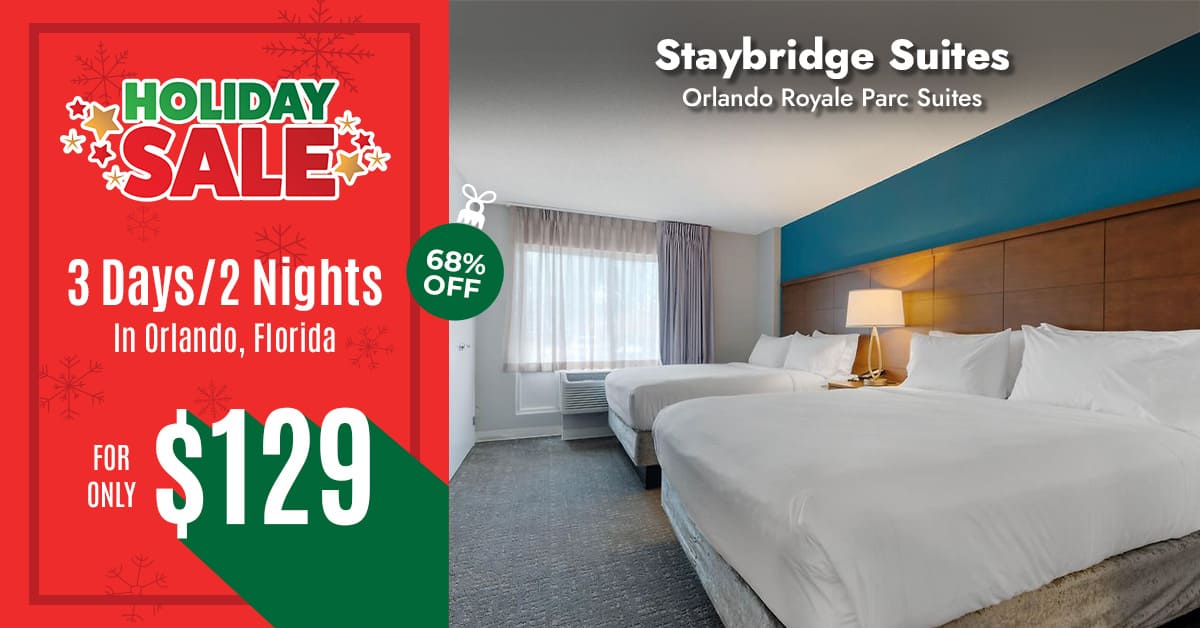 Brightline's Main Routes and Stops
Major cities serviced: Miami, Orlando, and stops in-between
Brightline, known for its efficient service and punctual Brightline train schedule, primarily connects some of Florida's major urban centers. The flagship route is the Brightline train from Miami to Orlando, which serves as a lifeline for both tourists heading to world-renowned attractions and Floridians commuting for work or leisure.
Discover more stories from our destinations
Apart from these endpoints, the Brightline train also makes crucial stops in Fort Lauderdale and West Palm Beach. These stations strategically connect the coastal cities of Florida, ensuring passengers have multiple boarding and alighting points, making their journey flexible and convenient.
Highlighting the Miami to Orlando route
The Brightline train Miami to Orlando route deserves special attention due to its significance. Spanning a distance of approximately 235 miles, this route is a feat of modern transportation engineering and planning. When travelers purchase Brightline tickets for this route, they're not just getting from point A to B; they're indulging in an experience.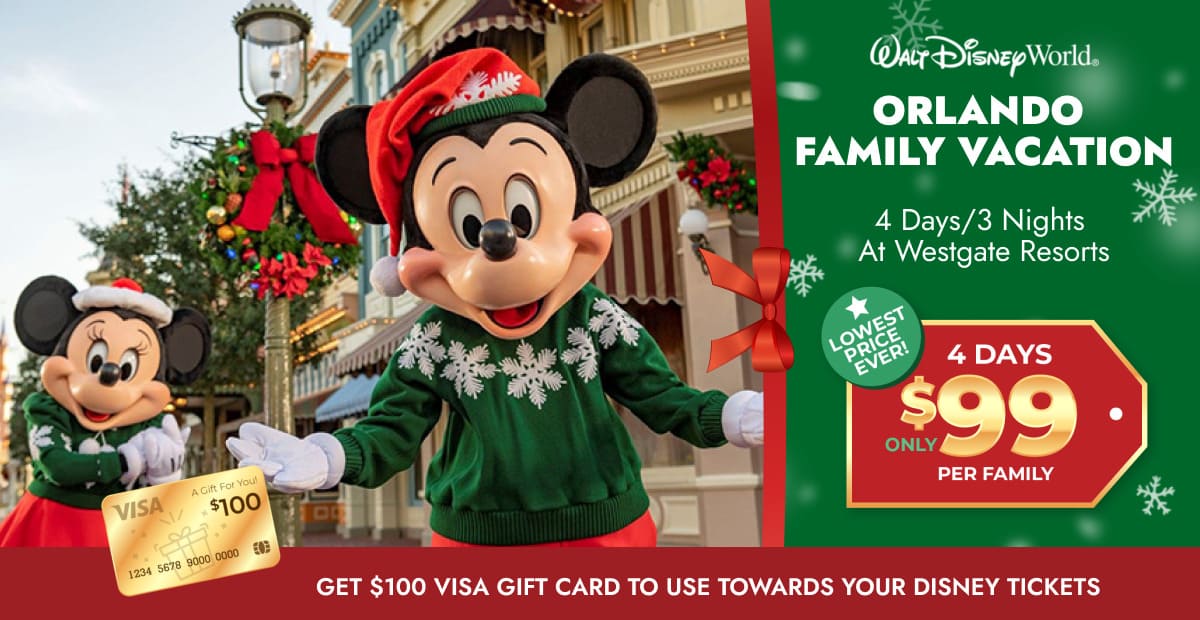 The Miami station, situated in the heart of downtown, provides easy access to the city's central business district, cultural hubs, and entertainment arenas. On the other end, the Orlando station is strategically located near the Orlando International Airport, offering easy transitions for those catching flights or coming in from other parts of the country or world.
In between, the journey offers picturesque views of Florida's diverse landscape, from its bustling urban centers to serene coastal views, making the journey as memorable as the destination itself.
You might also like:
Magic Kingdom: The Crown Jewel of Orlando's Theme Parks
How to Book Brightline Tickets
Platforms and methods for ticket booking: online, mobile app, and on-site
Securing your Brightline tickets is a straightforward process, with multiple platforms tailored to suit the preferences of all travelers.
Online: The Brightline website is a user-friendly portal where passengers can seamlessly select their preferred routes, check the Brightline train schedule, and book tickets. This platform offers a comprehensive overview, allowing users to modify bookings, select seating preferences, and avail of promotional deals. Visit the Brightline website for online bookings
Mobile App: For travelers on the go, the Brightline mobile app is the perfect companion. With a clean interface, users can book tickets, check train schedules, and even access a digital version of their ticket. The app, available on both Android and iOS platforms, also provides real-time updates and notifications about any schedule changes or promotions.
On-site: For those who prefer traditional methods or make last-minute plans, on-site ticket kiosks at Brightline stations offer another avenue to purchase tickets. Helpful station staff are also available for any assistance.
Different types of tickets: economy, business, and premium
Brightline ensures it caters to the needs of a varied clientele, offering three ticket classes:
Economy: Ideal for budget travelers, the economy class offers comfortable seating and all standard amenities. It's a great value for the price, ensuring accessibility for all.
Business: A step up, the business class offers spacious seats, priority boarding, and complimentary snacks and beverages. Perfect for business travelers or those seeking a little extra luxury without going overboard.
Premium: The epitome of luxury on rails, the premium class boasts exclusive cabins, gourmet meal service, and personal attendants. For those who desire a lavish travel experience, this is the go-to option.
Tips for snagging the best deals and promotions
Brightline often rolls out promotions and deals, especially during off-peak seasons or special occasions. Here are some tips to make the most of your Brightline tickets purchase:
Early Bird Bookings: Just like airlines, booking your tickets well in advance might fetch you some attractive discounts.
Subscribe to Newsletters: Stay updated with the latest promotions by subscribing to Brightline's newsletters or push notifications on their app.
Group Bookings: Traveling with family or friends? Look out for group booking discounts.
Seasonal Promotions: Festive seasons, holidays, and special events often come with special ticket prices or packages. Always check the promotions tab on the website or app.
7 Must-Visit Theme Parks in Orlando
Understanding the Brightline Train Schedule
Peak hours and off-peak hours: what to expect
Just like any other transportation system, understanding the Brightline train schedule during peak and off-peak hours can greatly impact your travel experience.
Peak Hours: These are typically during the morning (7 AM – 9 AM) and evening (4 PM – 7 PM) rush hours on weekdays when locals commute to and from work. During these times, trains might be more crowded, and Brightline tickets may be slightly more expensive due to the high demand.
Off-Peak Hours: These are the hours outside of the typical rush hours, including mid-mornings, afternoons, and late evenings on weekdays. Weekends can also be considered off-peak, especially on Sunday mornings. Traveling during these times often means less crowded trains and occasionally discounted ticket prices.
Frequency of trains on main routes, especially Miami to Orlando
The frequency of Brightline trains varies depending on the route and time of day. For the highly popular Brightline train Miami to Orlando route:
Peak Hours: Trains might depart every 30 minutes to handle the increased passenger load.
Off-Peak Hours: The frequency could be reduced to hourly departures.
However, it's always wise to check the Brightline train schedule before planning your journey as these frequencies can change based on demand, special events, or other external factors.
How to stay updated on schedule changes
Brightline is committed to ensuring its passengers are always informed and never caught off guard. Here are ways to stay updated:
Brightline Mobile App: One of the most efficient ways to stay updated. The app not only provides real-time train schedules but also sends push notifications for any delays or changes.
Website: The official Brightline website continuously updates train schedules and prominently displays any changes or alerts on its homepage.
At the Stations: Digital display boards at Brightline stations are always up-to-date, showing the next train's departure time, any delays, and estimated arrival times. Additionally, announcements are regularly made for any last-minute changes.
Subscribe to Alerts: Sign up for Brightline's email or SMS alert system. They send out timely notifications about any significant schedule changes or disruptions.
By staying informed about the Brightline train schedule, passengers can ensure a smooth and hassle-free journey, whether they're traveling during peak or off-peak hours.
Discover more stories from our destinations
Onboard Amenities and Features
Seat Comfort, Wi-Fi Availability, and Other Amenities
Brightline is more than just a train service; it's a luxurious travel experience. Once you've secured your Brightline tickets, you can look forward to a plethora of amenities that ensure a comfortable journey:
Seat Comfort: Brightline trains have ergonomic seats, designed to provide maximum comfort. With ample legroom, adjustable headrests, and plush upholstery, travelers can relax and enjoy their journey without feeling cramped.
Wi-Fi Availability: Stay connected on the go with Brightline's complimentary high-speed Wi-Fi. Whether you want to work, stream, or simply browse, the train's robust internet connection ensures you remain online throughout your journey.
Other Amenities: Every Brightline train comes with power outlets and USB ports at every seat, ensuring your devices remain charged. Additionally, the trains are equipped with well-maintained restrooms, large windows for scenic views, and overhead storage compartments for luggage.
Special Features for Business and Premium Ticket Holders
Brightline goes the extra mile for its business and premium ticket holders, offering exclusive features that make the travel experience even more special:
Priority Boarding: Skip the line with priority boarding, ensuring you get to your seat with ease and settle in comfortably before the journey begins.
Complimentary Snacks and Beverages: Business and premium passengers are treated to a range of complimentary gourmet snacks and beverages. The menu is curated keeping in mind diverse tastes and dietary preferences.
Exclusive Lounges: At select stations, business and premium ticket holders have access to exclusive lounges. These spaces are perfect for relaxing, working, or simply enjoying a quiet moment before the journey. They come equipped with comfortable seating, refreshments, and dedicated customer service representatives.
Personal Attendants (Premium Only): For those traveling in the premium class, personal attendants are available to cater to your every need, ensuring a travel experience that's truly luxurious.
Investing in business or premium Brightline tickets ensures a journey where every detail is crafted to provide unparalleled comfort, convenience, and luxury.
Brightline Stations: What to Expect
Key Features of Main Stations: Miami and Orlando
Brightline stations are not just transit points; they're state-of-the-art facilities that ensure passengers have a seamless and enjoyable experience from the moment they arrive.
Miami Station:

Location: Strategically located in Downtown Miami, this station is a hub of activity, easily accessible from various parts of the city.
Architecture & Design: With a modern design, the Miami station is a marvel of contemporary architecture. The use of glass and steel creates an airy environment, while indoor plants add a touch of nature.
Amenities: Beyond just Brightline ticket counters and waiting areas, the station boasts several retail outlets, cafes, and restaurants. There's also a dedicated customer service center and interactive kiosks with information about the Brightline train schedule and other services.

Orlando Station:

Location: Conveniently situated near the Orlando International Airport, it acts as a gateway for travelers flying in and out.
Architecture & Design: Keeping in line with the modern aesthetics of Brightline stations, Orlando's station is spacious with natural lighting and open spaces.
Amenities: Similar to the Miami station, Orlando too offers a plethora of dining and shopping options. It also has dedicated zones for business and premium ticket holders.
Accessibility, Parking, and Transit Connections
Ensuring passengers can easily access the stations and find their way is a priority for Brightline:
Accessibility: Both Miami and Orlando stations are compliant with ADA guidelines. This means dedicated ramps, elevators, and other facilities to ensure those with disabilities have no trouble navigating the station.
Parking: Understanding the need for safe and convenient parking, both stations offer vast parking areas. There are spaces for both short-term and long-term parking, with security patrols and CCTV surveillance for added safety.
Transit Connections: One of the hallmarks of the Brightline stations is their seamless connectivity with other modes of transport:

Miami: The station is well-connected with Miami's Metrorail, Metromover, and trolley service. This ensures passengers can easily transition from the train to local modes of transport.
Orlando: Being near the airport is a significant advantage. Apart from that, the station is connected with local bus services and offers taxi and rideshare pick-up points.
These features and facilities ensure that from the moment passengers arrive at the station to when they board the Brightline train, every aspect of their journey is taken care of.
Travel Tips and Recommendations
Best Times to Travel for Avoiding Crowds
To ensure a relaxed and comfortable journey aboard Brightline, it helps to know the quieter times to travel:
Weekdays: As previously mentioned, avoid the typical morning (7 AM – 9 AM) and evening (4 PM – 7 PM) rush hours. Mid-mornings and early afternoons tend to be quieter.
Weekends: Early mornings, especially on Sundays, are generally less crowded. Late evenings on Saturdays can also offer a more tranquil travel experience.
Holiday Seasons: The days leading up to major holidays can be quite busy. If possible, try to avoid traveling the day before or after significant holidays.
Packing and Luggage Recommendations for a Comfortable Journey
While Brightline offers a comfortable travel experience, ensuring you pack right can further enhance this:
Hand Carry: While there's ample space for luggage, it's a good idea to carry essentials in a small backpack or handbag. This includes tickets, identification, snacks, a water bottle, and any electronic devices.
Luggage: Brightline trains have designated areas for larger luggage pieces. Make sure to tag your luggage for easy identification and to pack it securely.
Travel Light: If you're on a day trip, especially between close destinations like Miami and Fort Lauderdale, consider traveling light for added convenience.
Attire: Florida can be quite warm, so light, breathable clothing is recommended. However, train interiors can sometimes be cooler due to air conditioning, so carrying a light sweater might be a good idea.
Safety and Security Guidelines
Brightline prioritizes the safety and security of its passengers:
Stay Alert: While the stations and trains are secure, always be aware of your surroundings and keep your personal belongings close.
Follow Instructions: Whether it's onboard announcements or signage at the station, always follow guidelines and instructions provided by Brightline staff.
Emergency Protocols: Each train is equipped with emergency exits, and staff are trained to handle emergencies. Familiarize yourself with the safety card in the seat pocket in front of you and listen to any safety briefings.
Unattended Items: Never leave your belongings unattended. If you notice any unattended item on the train or station, inform Brightline staff immediately.
Ticket Verification: Ensure you have your Brightline tickets handy, as they might be checked onboard.
By following these recommendations and tips, passengers can ensure they not only enjoy the comforts and amenities offered by Brightline but also have a safe and secure journey.
Comparison with Other Modes of Transport
Why Choose Brightline Over Driving or Flying?
The choice of transport mode can significantly affect your overall travel experience, especially in a state as vast as Florida. Here's why many are opting for Brightline:
Stress-Free Travel: Unlike driving, where one has to navigate through traffic, find parking, and manage the stress of driving long distances, traveling by Brightline is a hands-off experience. Sit back, relax, and arrive at your destination refreshed.
Environmental Impact: Train travel, in general, has a lower carbon footprint compared to flying or driving. Choosing Brightline is a sustainable travel choice.
No Airport Hassles: Flying may be faster for longer distances, but when you factor in the time it takes for check-in, security checks, boarding, and baggage claim, the advantage diminishes. Brightline offers a straightforward boarding process with no extensive security checks or waiting for baggage.
City Center to City Center: Brightline stations, like the ones in Miami and Orlando, are centrally located. This means you start and end your journey in the heart of the city, not on the outskirts as with many airports.
Cost, Time, and Convenience Factors
When choosing a mode of transport, these three factors play a significant role:
Cost:

Brightline: Depending on the time and class of service, Brightline tickets can be quite cost-effective, especially when considering the added amenities and comfort.
Driving: The cost of gas, wear and tear on the vehicle, and potential tolls and parking fees can add up.
Flying: While airfares can be competitive, the added costs of baggage fees, airport transfers, and in-flight meals/snacks can increase the total cost of the trip.

Time:

Brightline: Train schedules are predictable with a fixed Brightline train schedule. The journey between major cities, such as Miami to Orlando, is competitive with flying when considering total travel time.
Driving: Driving can be unpredictable due to traffic, road work, and necessary breaks.
Flying: Although the flight might be short, the total time from arriving at the airport to reaching the final destination can be lengthy.

Convenience:

Brightline: With onboard amenities, spacious seating, and direct routes, Brightline offers a high level of convenience.
Driving: Requires personal effort, with potential stress from traffic and the need to navigate.
Flying: Limited legroom, potential flight delays, and the hassle of airport security can make flying less convenient for shorter distances.
In summary, while each mode of transport has its merits, Brightline offers a unique blend of comfort, efficiency, and value, especially for those traveling between Florida's major cities.
Future Plans and Expansions of Brightline
Brightline isn't just a contemporary rail service; it's an evolving vision for the future of transportation in Florida. Here's what's on the horizon for Brightline:
Upcoming Routes and Station Updates
Brightline has consistently shown its commitment to expanding its network and enhancing its stations to cater to more passengers and destinations:
Expansion to Tampa: One of the most anticipated expansions is the extension from Orlando to Tampa. This would link two of Florida's major cities, making intercity travel even more seamless.
Potential Northern Extensions: There's a buzz about potentially extending the service further north, connecting Florida with other southeastern states. While these plans are in the early stages, they show the ambition of the Brightline network.
Station Enhancements: Existing stations like Miami and Orlando are continually being assessed for potential upgrades. This could mean more shops, enhanced waiting areas, and better connectivity with local transport.
Technological and Service Enhancements in the Pipeline
Brightline is not just about expanding physically; it's about evolving technologically and service-wise:
Digital Integration: With the rise of smart cities and IoT (Internet of Things), Brightline is looking at integrating its services more deeply with digital platforms. This could mean real-time brightline train schedule updates on your smartphone, integration with local transport apps, and even augmented reality (AR) experiences at stations.
Greener Trains: Sustainability is a buzzword for Brightline. There are plans to explore more eco-friendly train options, potentially reducing the carbon footprint of each journey even further.
Onboard Service Upgrades: Feedback is continually gathered from passengers regarding onboard services. This could lead to enhanced Wi-Fi services, more diverse food and beverage options, and even the potential introduction of entertainment systems on longer routes.
Accessibility Improvements: Brightline is dedicated to ensuring every passenger, regardless of physical ability, has a seamless experience. Plans are in motion to further enhance stations and trains to cater to those with disabilities better.
Brightline's vision for the future is clear: a more connected Florida, where the journey is as important as the destination. With these plans and expansions, the future of train travel in the Sunshine State looks bright indeed.
Brightline Overview
All Aboard The Brightline!
Brightline is revolutionizing the way we perceive and experience train travel in Florida. From its inception to its future aspirations, it consistently showcases the promise of efficiency, luxury, and sustainability. As roads become busier and the need for eco-friendly transportation grows, Brightline offers a compelling alternative. With its expanding routes, technological innovations, and unwavering commitment to passenger experience, Brightline is not just a train service; it's a glimpse into the future of intercity travel. For residents and visitors alike, it promises a journey that's as delightful as the destinations it connects. Whether you're considering your next trip from Miami to Orlando or just curious about the advancements in rail travel, Brightline stands out as a beacon of progress in Florida's transportation landscape.
Brightline tickets offer more than just a travel solution; they promise a journey filled with comfort, convenience, and efficiency. Whether it's a leisurely trip or a business commute, Brightline's state-of-the-art amenities and strategically located stations provide a top-notch experience for travelers in Florida. Remember to book in advance and stay updated on schedule changes to enjoy a seamless and luxurious journey on the rails.
Similar Posts
First | Uncover the Advantages of the Brightline Train Journey from Miami to Orlando
Second | SeaWorld Orlando: Must-See Attractions and Shows
Third | Explore the Excitement: Epic Universe Theme Park Discount Tickets