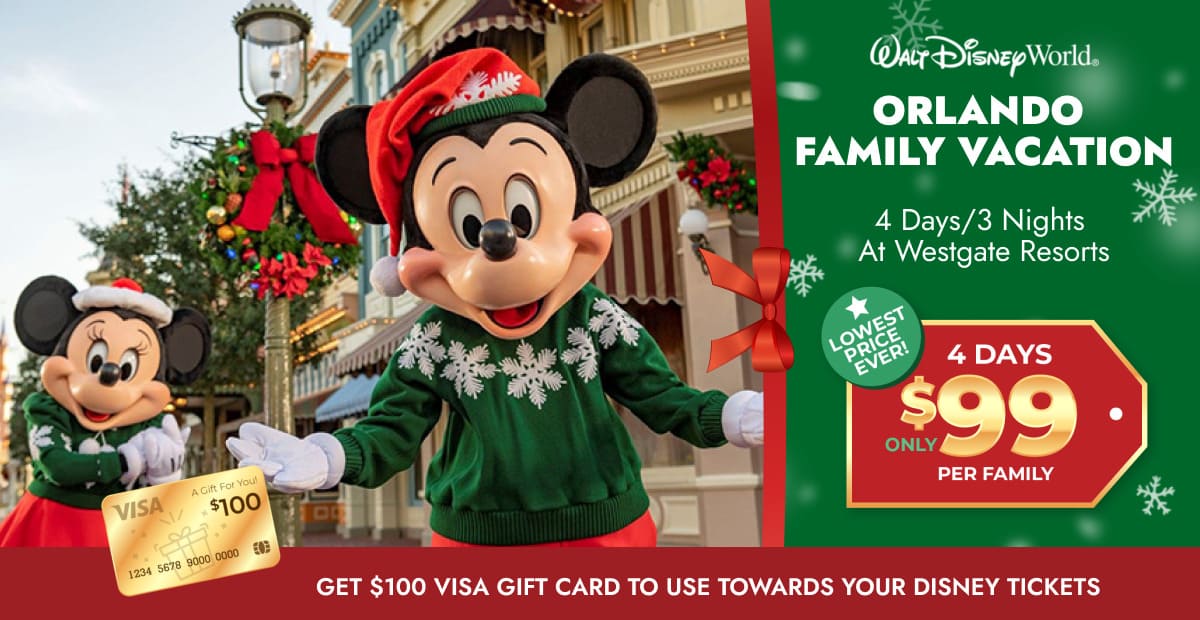 Embark on an unforgettable journey through the depths and wonders of the ocean at SeaWorld Orlando. From pulse-pounding roller coasters to enchanting marine life exhibits and delectable dining options, the park offers a myriad of experiences that spellbind both the adventurer and the conservationist within you. The confluence of thrill, education, and conservation is what sets SeaWorld Orlando apart, inviting guests from around the globe to be a part of something extraordinary.
The Evolution of SeaWorld Orlando: From Humble Beginnings to Marine Marvel
The Inception in 1973
SeaWorld Orlando opened its doors to the public in 1973, marking the beginning of an era that would change the way people perceive marine life. The park was initially established with the primary goal of providing an educational and entertaining platform for visitors to learn about marine animals and their habitats.
Expansion and Growth
Over the decades, SeaWorld Orlando has undergone significant expansions, introducing a variety of attractions, shows, and experiences. From its initial focus on marine life exhibits, the park has diversified its offerings to include thrilling rides, interactive experiences, and live performances. This evolution has solidified its position as one of the premier marine-themed parks globally.
Embracing Conservation Efforts
One of the standout features of SeaWorld Orlando's journey has been its commitment to marine conservation. The park has been at the forefront of rescue and rehabilitation efforts, saving thousands of marine animals and providing them with a second chance at life. Their dedication to conservation has not only been a testament to their love for marine life but has also educated countless visitors about the importance of preserving our oceans.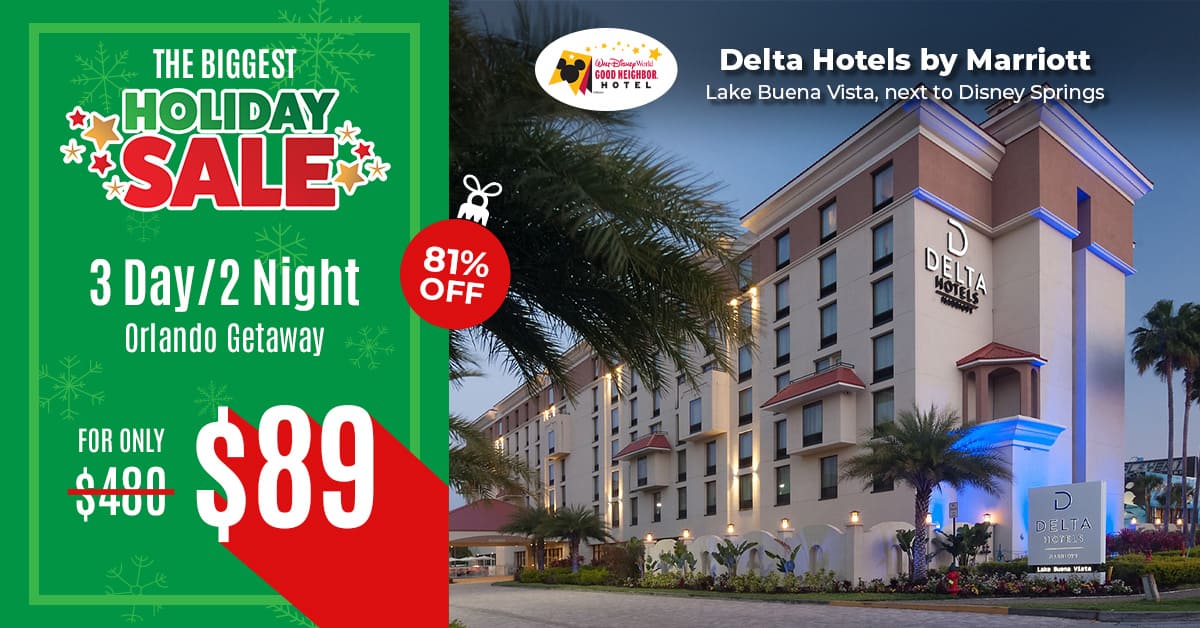 Modern-Day SeaWorld Orlando
Today, SeaWorld Orlando stands as a testament to the vision of its founders and the hard work of countless individuals over the years. With attractions like the Mako roller coaster, immersive marine life exhibits, and a plethora of dining and entertainment options, the park continues to be a favorite destination for families and marine enthusiasts alike.
The park's diverse range of attractions ensures that whether you're looking for Seaworld Orlando rides or interested in Seaworld Orlando marine life, there's something for everyone.
Planning a visit? Make sure to check the Seaworld Orlando park hours and explore the various Seaworld Orlando dining options available to enhance your experience.
For those looking to make the most of their visit, purchasing Seaworld Orlando tickets in advance can offer both savings and convenience.
Must-Visit Attractions at SeaWorld Orlando
Roller Coasters for the Thrill-Seekers
Mako®: Known for its high speeds and deep dives, Mako® offers thrills around every turn. With a minimum height requirement of 54", this hyper coaster promises an adrenaline-pumping experience.
Kraken®: A monster coaster inspired by tales that struck terror in sailors for centuries. Although it's currently closed for annual maintenance, it's set to reopen for SeaWorld's Christmas Celebration. With a 54" minimum height requirement, it's not for the faint-hearted.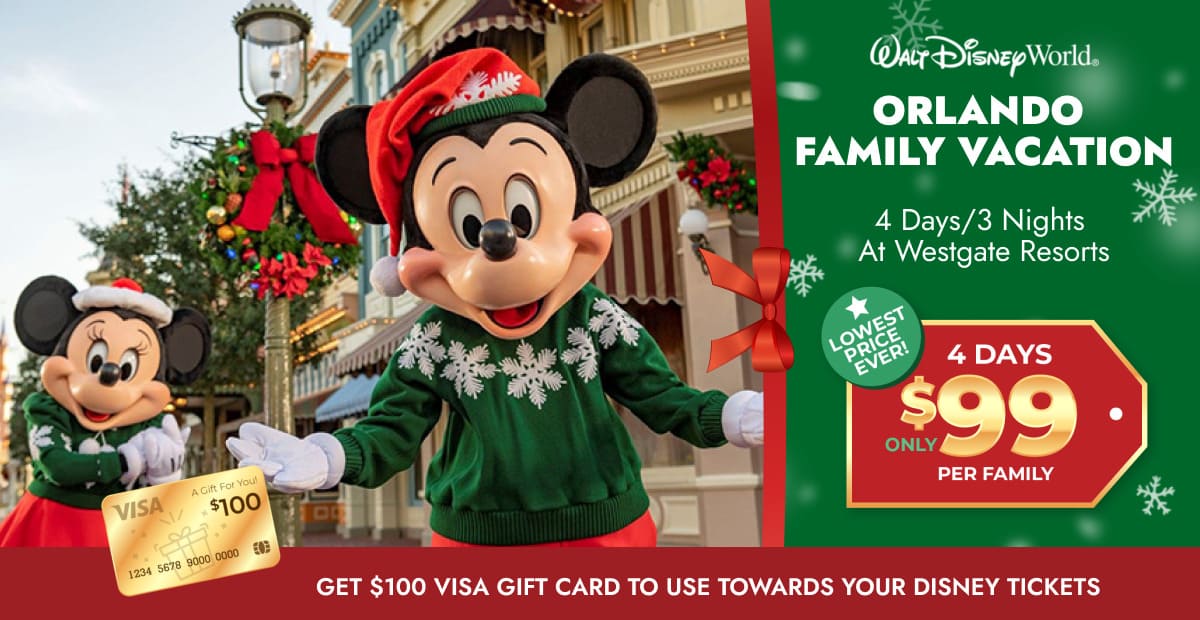 Manta®: Experience the sensation of flying as you spin, glide, and skim like a giant ray. This unique flying roller coaster is the only one of its kind in Florida and requires a minimum height of 54".
Upcoming Attractions
Penguin Trek – Coming in 2024: An immersive experience that takes visitors across the vastness of Antarctica, allowing them to escape icy cavern hazards and discover a real penguin habitat. This family coaster promises to be a cool addition to the park's offerings.
Water Adventures
Infinity Falls™: Experience thrilling rapids and drop into churning whitewater on this exhilarating rafting adventure. With a 42" minimum height requirement, it's a splashy ride for the brave.
Journey to Atlantis®: A mix of water ride and roller coaster, this attraction takes visitors on a mythical journey that reveals Atlantis's darker side. Suitable for those above 42" in height.
For the Little Adventurers
Sesame Street Land™ at SeaWorld®: A magical place where families can walk down Sesame Street for the first time, connecting with all the fun, laughter, and learning of the world-famous street.
Before embarking on these thrilling adventures, ensure you have your Seaworld Orlando tickets ready.
With so many attractions to choose from, it's essential to check the Seaworld Orlando park hours to make the most of your visit.
After all the excitement, refuel at one of the many Seaworld Orlando dining options available within the park.
Dive Deep into SeaWorld Orlando's Marine Wonders
Dolphin Adventures
Explore the captivating world of bottlenose dolphins in an immersive experience that showcases their intelligence, playfulness, and grace. This exhibit allows visitors to get up close and personal with these marine mammals, understanding their behaviors and the bond they share with their trainers.
Orca Encounter
Witness the majestic power and beauty of the ocean's most formidable predator, the killer whale. The Orca Encounter presentation offers a blend of education, inspiration, and awe, highlighting the unique characteristics of these magnificent creatures and their role in the marine ecosystem.
Sea Lion & Otter Spotlight®
Delve into the playful world of California sea lions and Asian small-clawed otters in this educational and entertaining presentation. Learn about their behaviors, habitats, and the challenges they face in the wild, all while being entertained by their antics and charm.
Empire of the Penguins Exhibit
Journey to the icy realms of Antarctica and immerse yourself in the life of the penguin. This exhibit offers a unique blend of ride and exploration, allowing visitors to experience the harsh conditions of the Antarctic and meet its most famous residents up close.
Sesame Street Party Parade
While not strictly marine-themed, this parade offers a delightful break for families, especially those with young children. Dance and sing along with your favorite Sesame Street characters as they bring joy and laughter to the streets of SeaWorld Orlando.
Navigating SeaWorld Orlando: Operational Hours and Peak Seasons
Regular Park Hours
Today's Hours: 10:00 am – 8:00 pm
General Timing: SeaWorld Orlando is typically open from 9:00 AM to 8:00 PM. However, the timings can vary based on the day and season. It's always recommended to check the park's official website for the most up-to-date information.
Special Events and Extended Hours
Howl-O-Scream: An evening event that runs from 7:00 pm to 12:00 am on select dates in October. It offers a unique, spooky experience for visitors.
Halloween Spooktacular: A family-friendly event that runs on select dates in October, offering themed activities and shows.
Maintenance and Venue Schedule Updates
For the safety and enhancement of guest experiences, certain attractions and presentation venues may occasionally close for scheduled maintenance and improvements. It's essential to check the maintenance schedule before planning your visit to avoid any disappointments.
Best Times to Visit
Weekdays: Visiting on weekdays, especially outside of school holidays, can offer a less crowded experience.
Off-Peak Seasons: Months like January and September tend to be less crowded, providing shorter wait times for attractions.
Early Mornings: Arriving early can give you a head start on popular attractions before the crowds build up.
Your Guide to SeaWorld Orlando Tickets and Admission
General Admission Pricing
Single-Day Ticket: Experience all that SeaWorld Orlando has to offer for a day. Priced at $138.99, but currently available for $67.99.
Single-Day Ticket + All-Day Dining: Enhance your visit by adding All-Day Dining for just an additional cost. Total package priced at $188.98, now available for $97.99.
SeaWorld + Aquatica Combo: Dive into both SeaWorld and Aquatica with this combo ticket. Priced at $209.99, currently available for $86.99.
Special Offers and Packages
Fun Card: Unlimited visits to SeaWorld & Aquatica through 2024. Priced at $138.99 for SeaWorld only and $209.99 for the combo with Aquatica.
Two Park Ticket: Experience two parks for only $99.99. Choose any combination of SeaWorld Orlando, Aquatica Orlando, Busch Gardens Tampa Bay, and Adventure Island.
Three Park Ticket: Dive into three parks for $56/park. This ticket offers flexibility to visit any combination of the theme parks mentioned above.
Four Parks Package: Unlimited visits + free parking for $240.99. Experience all four Florida parks and enjoy the convenience of free parking.
Special Events and Promotions
Howl-O-Scream Single-Night Ticket: Experience the spooky side of SeaWorld Orlando on select nights in October. Tickets start as low as $44.99.
SeaWorld Any Day Ticket: For those who prefer flexibility, this ticket allows a visit on any date within 6 months of purchase, priced at $138.99.
Additional Information
Group Rates: Discounts are available for groups of 15 or more, making it perfect for corporate outings, school trips, or large family gatherings.
Parking: While there is a parking fee at SeaWorld Orlando, various parking packages are available, including general, preferred, and VIP parking options.
Satisfy Your Cravings: Culinary Delights at SeaWorld Orlando
Quick Bites for the On-the-Go Visitor
Altitude Burgers: Perfect for those craving a hearty burger in the midst of their adventures.
Captain Pete's Island Hot Dogs: Offering a delicious assortment of treats, including Nathan's World Famous Hot Dogs.
Coaster Coffee Company: A coaster-inspired café serving Starbucks® coffee, pastries, and more for those in need of a caffeine boost.
Edy's Ice Cream Parlor: Indulge in 14 flavors of Edy's Ice Cream, monster shakes, and enormous brownie sundaes.
Mama's Pretzel Kitchen: A delightful twist on the beloved theme park pretzel.
Specialty Dining Experiences
Dine with Orcas: An immersive dining experience where guests can enjoy their meal alongside the majestic orcas.
Sharks Underwater Grill® and Bar: Dine with a fascinating view in this upscale restaurant that offers world-class entrees and a window into the world of sharks.
Expedition Café: This Antarctican restaurant offers a variety of cuisine sure to please even the pickiest eaters.
Bars and Refreshment Stops
Flamecraft Bar: Located near Seafire Grill, this bar offers a scenic patio view over the water and a multitude of premium beverages.
Glacier Bar: A shaded bar with ice-cold beer, frozen drinks, Coca-Cola Freestyle®, and sports on multiple big screens.
The Sand Bar: Enjoy a refreshing beverage at the base of SeaWorld's iconic Sky Tower.
Waterway Bar: Set aside your river raft and quench your thirst with a selection of ice-cold craft beers and other refreshing beverages.
All-Day Dining Deal
For those planning to spend the entire day at the park, the All-Day Dining Deal offers a value-for-money option. For a fixed price, guests can eat and drink all day as often as once every 90 minutes at participating restaurants. This includes 1 soft beverage or iced tea, 1 entree, plus 1 side or dessert.
SeaWorld Orlando's Commitment to Marine Conservation
Mission and Vision
SeaWorld Orlando is deeply committed to protecting the environment and preserving our future. They actively support environmental conservation by providing financial and scientific backing to organizations that focus on animal rescue, rehabilitation, conservation education, habitat protection, and species research.
SeaWorld & Busch Gardens Conservation Fund
Global Impact: The SeaWorld & Busch Gardens Conservation Fund has donated more than $19 million, supporting animal conservation projects on all seven continents. This includes initiatives like coral reef restoration, preventing coastal erosion, habitat protection, and ocean cleanliness.
Focused Projects: The non-profit organization has provided over $17 million in support of 1,200 research and conservation projects. These projects emphasize animal conservation, habitat protection, and tackling ocean pollution.
Sustainable Food Sourcing
For Animal Ambassadors: SeaWorld ensures that all animals, including those at Aquatica and Discovery Cove, receive food from sustainable sources. They are committed to sourcing fish from responsibly managed fisheries and farms that do not harm other marine life or the environment.
For Park Guests: SeaWorld is dedicated to responsible food sourcing for its guests. This includes serving seafood from sustainably managed fisheries or aquaculture, offering more plant-based menu options, sourcing produce from local farms, and ensuring all coffee served is sustainably sourced. Additionally, all eggs come from cage-free chickens.
Protecting Coral Reefs and Aquatic Life
Rising Tide Initiative: SeaWorld actively partners with researchers to breed aquacultured fish, a sustainable alternative to wild fish collection. This initiative helps protect wild fish populations and the coral reefs they inhabit.
Walrus Conservation: With the threats wild walruses face, such as habitat loss and food scarcity, SeaWorld works to raise awareness about these magnificent creatures and the challenges they encounter.
Tips for Visitors to SeaWorld Orlando
Arrive Early: To make the most of your day, it's recommended to arrive at the park before it opens. This allows you to experience popular attractions with shorter wait times.
Plan Ahead: Before your visit, check the park's schedule for showtimes, animal encounters, and special events. This will help you prioritize and plan your day effectively.
Stay Hydrated: Orlando can be hot and humid, especially during the summer months. Bring a refillable water bottle and take advantage of the park's water refill stations.
Wear Comfortable Clothing: Opt for comfortable shoes and lightweight clothing. If you plan to experience water rides, consider packing a change of clothes or wearing quick-drying attire.
Utilize the SeaWorld App: The official SeaWorld app provides real-time updates on wait times, show schedules, and a park map. It's a handy tool to navigate the park efficiently.
Consider the Quick Queue Pass: If you're visiting during peak times, consider purchasing the Quick Queue Pass. This allows you to skip regular lines for popular attractions.
Interact with Animals: SeaWorld offers various interactive experiences with marine animals. Don't miss the opportunity to feed sea lions, touch stingrays, or get up close with dolphins.
Stay for the Evening Shows: SeaWorld's evening shows, like the Electric Ocean, are a must-see. Plan to stay late to experience these spectacular performances.
Respect Animal Habitats: While it's exciting to see marine animals up close, always remember to respect their habitats. Avoid tapping on glass or making loud noises that might disturb them.
Take Advantage of Package Deals: SeaWorld often offers package deals that include dining, parking, and other perks. Check their official website or trusted ticket vendors for current promotions.
Remember, every visit to SeaWorld is unique, and there's always something new to discover. By following these tips, you can ensure a memorable and enjoyable experience at the park. Safe travels and have fun!
Visiting SeaWorld Orlando is more than just a day at an amusement park; it's an immersive journey into the wonders of marine life, combined with thrilling rides and unforgettable shows. With its rich history, commitment to conservation, and diverse attractions, the park offers a unique experience for visitors of all ages. By following the tips provided, you can ensure a seamless and memorable adventure. Whether you're a thrill-seeker, an animal lover, or simply looking for a fun-filled day with family and friends, SeaWorld Orlando promises a world of excitement and discovery. So, pack your bags, plan your itinerary, and get ready for a splash-tastic time at one of Orlando's premier destinations!
SeaWorld Orlando magically intertwines exhilaration, education, and conservation, crafting an adventure that lingers in the hearts of its visitors. The enchanting allure of its marine exhibits, the adrenaline rush from its rides, and the nobility in its conservation endeavors establish it not just as a theme park, but as a beacon of marine preservation and education. As you dive into its diverse offerings, you're not just a guest, but a vital participant in a global mission to safeguard our oceans and the marvelous creatures within.
Similar Posts
First | Maximize Your Adventure: A Guide to SeaWorld's 3-Park Ticket Offers in Orlando
Second | SeaWorld Tickets 2 For $49 | Florida Theme Park Tickets | SeaWorld Orlando
Third | Peppa Pig Theme Park Florida Tickets | $39 Ticket Special