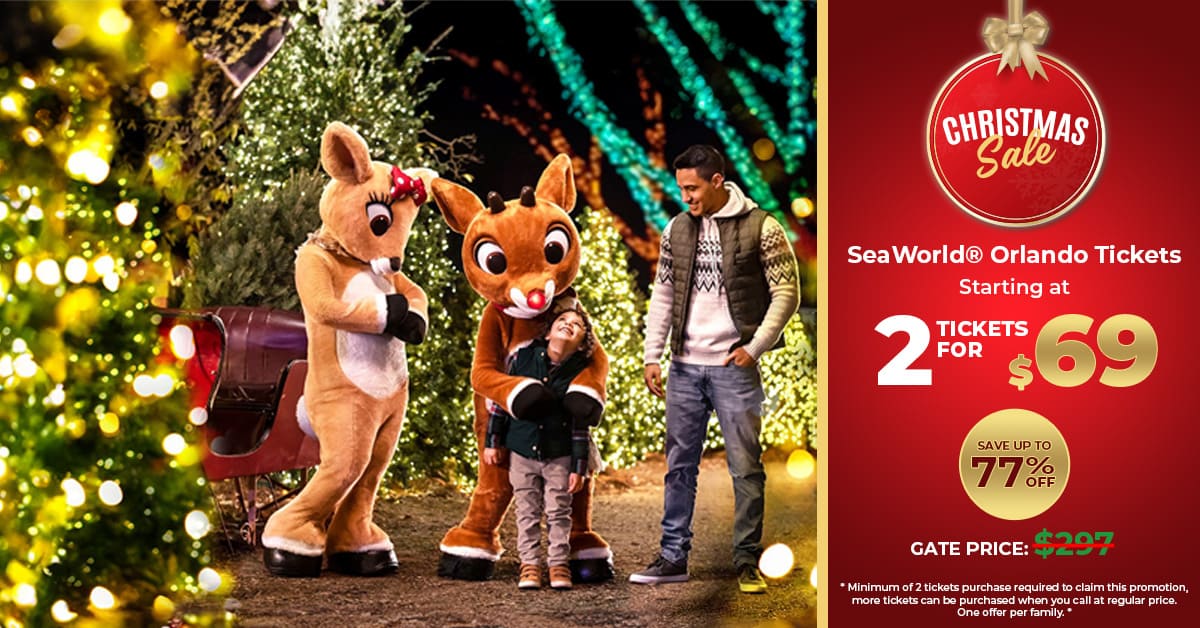 The Brightline to Orlando high-speed rail is reshaping travel in Florida, offering a swift, eco-conscious connection between bustling Miami and the entertainment hub of Orlando. This modern transport solution blends speed, comfort, and environmental responsibility, revolutionizing how Floridians and tourists navigate the state.
History and Background of Brightline in Florida
Origins of Brightline
Brightline, initially known as All Aboard Florida, emerged as a privately funded venture with the vision to revolutionize rail travel in the Sunshine State. The aim was to provide a quicker and more efficient means of transportation between major urban hubs, reducing the reliance on car travel and offering an eco-friendly alternative.
Brightline to Orlando: A Major Milestone
The introduction of the Brightline to Orlando route was not just a significant expansion for the company but also a testament to Florida's commitment to modernizing its transportation infrastructure. The route connects two of Florida's most vibrant cities, offering passengers a seamless and comfortable journey.
You might also like:
Magic Kingdom: The Crown Jewel of Orlando's Theme Parks
Growing Importance in Florida's Transportation Network
With the increasing urbanization and population growth in Florida, the state's transport system faced the challenge of congested roads and delayed flights. Brightline's high-speed rail provided a timely solution, easing the strain on traditional transport methods.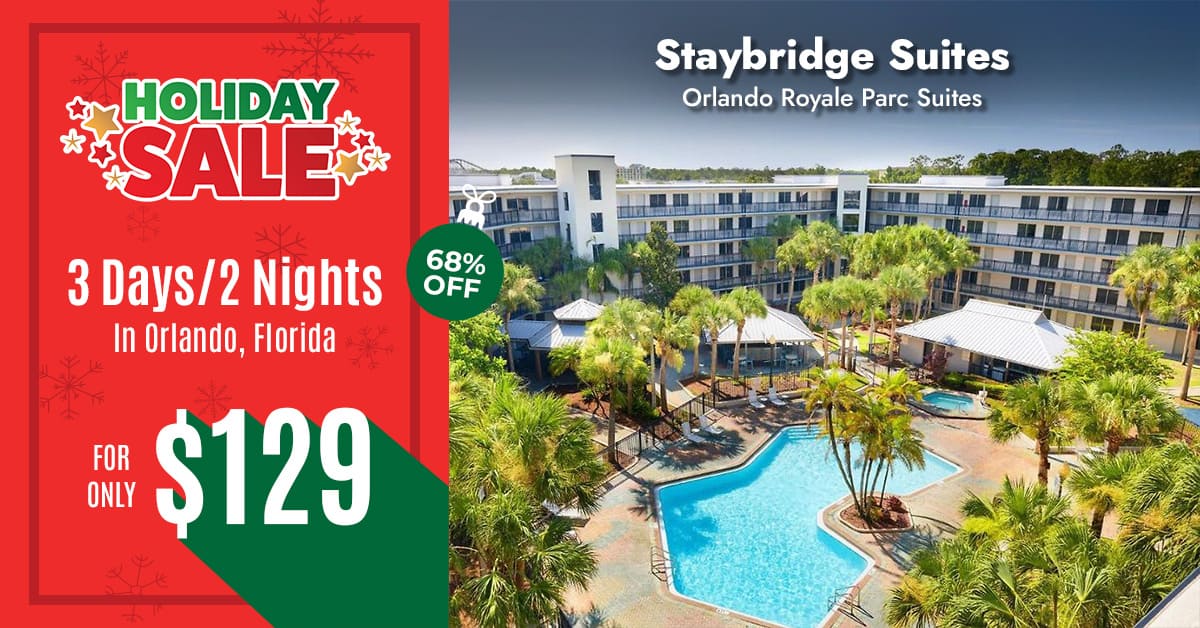 Brightline Train Map: Connecting Florida
The Brightline train map showcases the strategic positioning of the railway lines, connecting not only major cities but also key tourist destinations and business districts. The map reflects the company's foresight in understanding Florida's evolving transportation needs.
Route Details: Brightline to Orlando
Brightline's Expansion Path
From its inaugural service connecting Miami to West Palm Beach, the Brightline to Orlando expansion represents a key chapter in the high-speed rail's journey. By connecting two of Florida's most dynamic cities, Brightline acknowledges the growing need for rapid transit solutions in the state.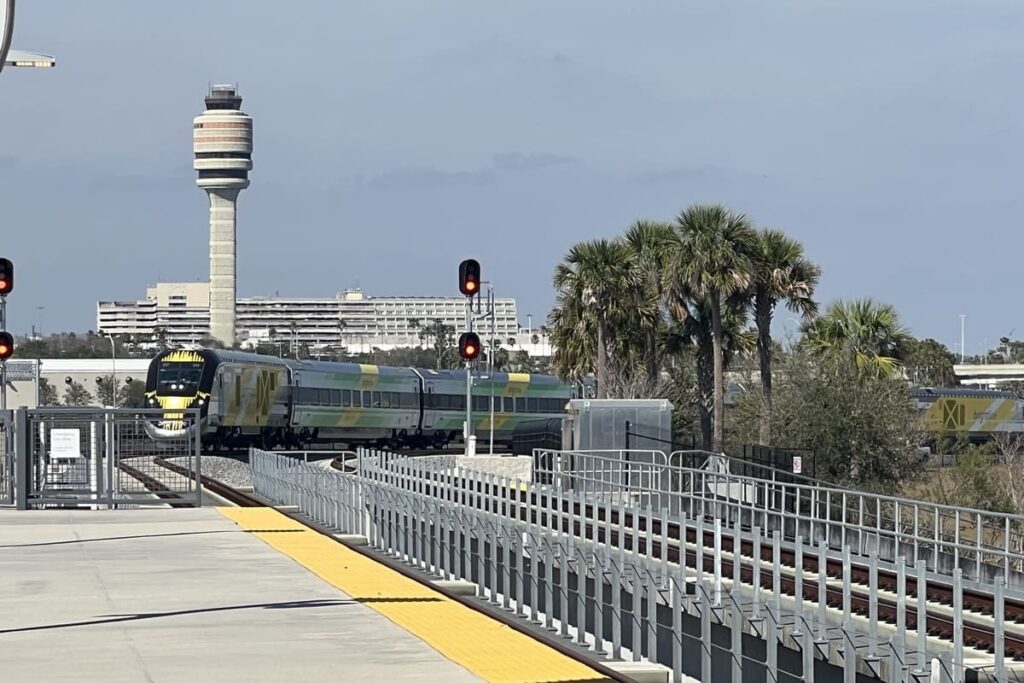 Vital Stops and Intersections
The journey from Miami to Orlando isn't just a straight shot. Along the way, passengers experience several essential stops, each with its significance. Cities such as Fort Lauderdale and West Palm Beach serve as essential junctions, providing a nexus between the southern tip and the heart of Florida.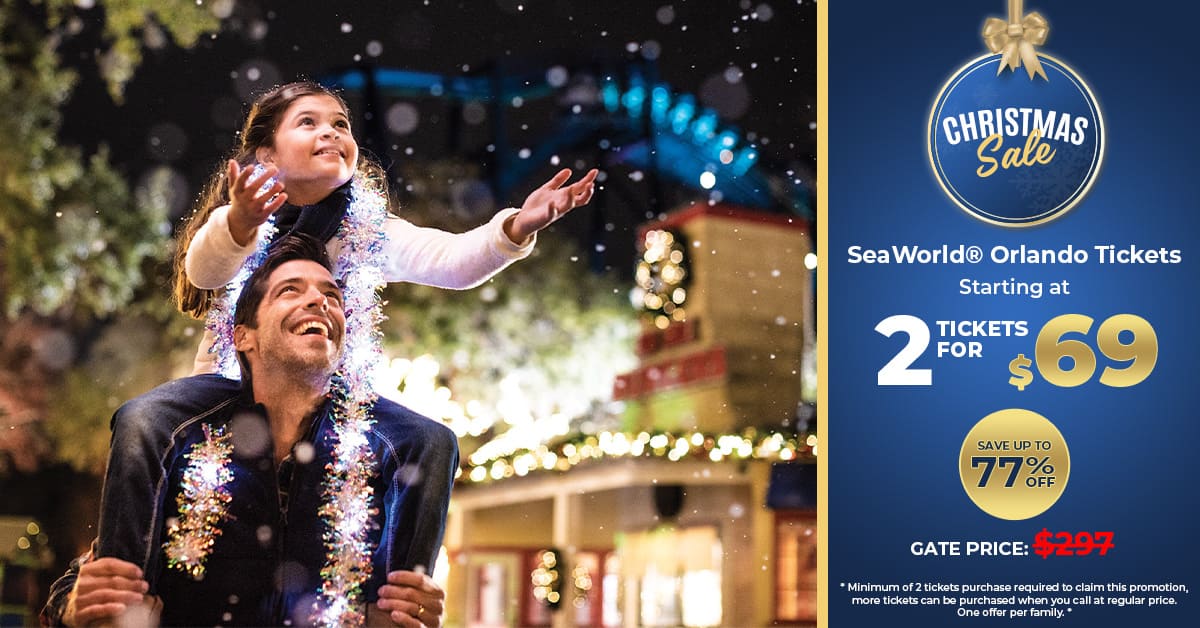 Journey Duration and Distance
Covering a span of nearly 235 miles, the train route boasts an impressive speed, ensuring passengers can move between the two cities in just a few hours. This is a significant time-saving benefit when compared to the unpredictable nature of road travel, especially during peak tourist seasons.
Navigating with the Brightline Train Map
To grasp the entirety of the service's reach, one needs to study the Brightline train map. This comprehensive map shows the route between Miami and Orlando and provides information on potential future expansions, connecting even more of Florida's sprawling urban centers.
Brightline Train Schedule and Frequency
Consistent and Convenient Timings
One of the biggest advantages of the Brightline service is its consistency. The Brightline train schedule is carefully planned to cater to both daily commuters and occasional travelers. With regular intervals, it ensures that passengers have multiple options throughout the day to travel between Miami and Orlando.
Peak vs. Off-Peak: Tailoring to Passenger Needs
Understanding the diverse needs of its passengers, Brightline offers different schedules during peak and off-peak hours. During rush hours, trains might run more frequently to accommodate the surge in passengers, while during quieter times, the schedule might be less dense, yet ensuring availability for those who prefer to travel during these times.
Weekdays vs. Weekends: Adjusted Frequencies
Weekends might see a slightly altered Brightline train schedule. Given the rise in tourists and families traveling for leisure these days, Brightline ensures there's an optimal number of trains available, striking a balance between demand and efficient service.
Planning Your Journey: Accessing the Brightline Train Schedule
To make the journey planning seamless, passengers can access the train schedule both online and at the train stations. The official Brightline website provides an up-to-date timetable, making it easy for travelers to pick a time slot that suits their needs the best.
Brightline Tickets: Pricing and Booking Options
Diverse Ticketing Options for All Travelers
No matter the purpose of your journey on the Brightline to Orlando route, there's a ticketing option tailored to your needs. From single rides to monthly passes and from standard to premium seating, Brightline ensures a variety of choices for its diverse passenger base.
Standard vs. Select: A Glimpse into Brightline's Class System
Brightline offers two primary classes: Standard and Select. While the Standard class offers comfortable seating and complimentary Wi-Fi, the Select class takes luxury up a notch with added benefits like larger seats, complimentary snacks, and beverages.
Brightline Tickets: How to Purchase
Buying Brightline tickets has never been easier:
Online: The most convenient method for many, the Brightline website allows passengers to purchase tickets in advance, ensuring a hassle-free boarding experience.
Mobile App: For those on the move, the Brightline mobile app offers real-time schedule updates and a quick ticketing system.
At the Station: Traditional kiosks at stations are also available for those who prefer purchasing their tickets just before their journey.
Discounts and Special Offers
Brightline often rolls out special offers, especially during the holiday season or for early bird bookings. Students, seniors, and military personnel might also be eligible for discounts, making the journey more affordable.
Refunds, Changes, and Customer Service
Understanding that plans can change, Brightline offers a flexible ticketing policy. Depending on the ticket type, passengers may be able to make changes or even get refunds. For any concerns, the customer service team is always ready to assist, ensuring a pleasant travel experience from start to finish.
Exploring the Brightline Train Map
A Bird's-Eye View of Florida's High-Speed Rail
The Brightline train map offers not just a geographical representation but also a symbol of connectivity and progress. As one examines the map, it's evident how Brightline has strategically positioned its routes to maximize convenience and accessibility for Floridians and visitors alike.
Major Landmarks Along the Brightline to Orlando Route
The journey from Miami to Orlando on the Brightline train isn't just about reaching the destination; it's also about the experience. The route ensures passengers get glimpses of Florida's iconic landmarks, from the bustling urban landscapes of Miami and Fort Lauderdale to the picturesque views of central Florida.
Future Expansion and What the Map Reveals
The Brightline train map not only captures the present but also hints at the future. As Brightline eyes further expansion, potential routes, and connections are often teased on their updated maps. For anyone curious about where high-speed rail might head next in Florida, the map serves as an intriguing teaser.
Using the Brightline Train Map for Efficient Travel Planning
A detailed look at the map can aid passengers in planning their journey better. Whether it's deciding on which station to board from or understanding how the train intersects with other modes of transport, the Brightline train map is an invaluable tool for an efficient and hassle-free travel experience.
The Impact of Brightline to Orlando on Florida's Tourism
Reviving Florida's Tourist Hotspots
The Brightline to Orlando service isn't just a mode of transport—it's a catalyst for rejuvenating some of Florida's most cherished tourist destinations. By providing easy access between Miami's beaches and Orlando's theme parks, Brightline has breathed new life into the state's tourism industry.
The Universal Orlando and Disney World Factor
It's no secret that Orlando is home to some of the world's most visited theme parks. With the inception of the Brightline service, reaching Universal Orlando, Disney World, and other attractions has become more convenient than ever, making whirlwind weekend trips a feasible delight.
Connecting Cruise Ports: A Seamless Sea to Rail Experience
Florida's ports are renowned departure points for many Caribbean cruises. With stations strategically placed near these ports, Brightline ensures that tourists can effortlessly transition from their sea adventures to exploring the inland wonders.
Brightline Packages: Combining Train Travel with Tourist Experiences
To further enhance the tourist experience, there are exclusive Brightline tickets that come bundled with special offers. These might include discounted admissions to attractions, guided tours, or even dining experiences. For tourists, this not only offers value for money but also a curated journey through the Sunshine State.
The Eco-Tourist Appeal: A Green Way to Travel
In an age where sustainable travel is gaining traction, Brightline presents an eco-friendly alternative to driving or flying. Tourists conscious of their carbon footprint can take solace in choosing Brightline is a step toward greener travel.
Testimonials: Tourists Share Their Brightline Experiences
To give readers a firsthand account, a section could be dedicated to testimonials from tourists who've chosen the Brightline service. Their stories would highlight the convenience, efficiency, and overall appeal of traveling from Miami to Orlando aboard the high-speed train.
Brightline Train Schedule: Timing, Frequency, and Reliability
Understanding the Brightline Schedule System
Brightline's commitment to punctuality and efficiency is evident in its Brightline train schedule. It's designed to offer frequent departures, ensuring that travelers have multiple options throughout the day, catering to both early birds and night owls.
Peak Hours: Miami to Orlando and Back
For the Brightline to Orlando route, peak hours see an increased frequency of trains. This is primarily to accommodate the heavy flow of commuters and tourists during these times. A table or a graphical representation of the schedule during peak hours can be provided for quick reference.
Off-Peak and Weekend Schedules
While weekdays might be bustling, the weekends and off-peak hours are crafted to cater to those seeking a more leisurely journey. These times often come with added perks, such as discounted Brightline tickets or special onboard events.
Connecting with Other Routes: Seamless Transitions
The brilliance of the Brightline train schedule lies in its synchronization with other routes. For passengers aiming to transition from the Orlando route to, say, the West Palm Beach route, the scheduling ensures minimal wait times, offering a seamless travel experience.
Real-time Schedule Updates: Staying Informed on the Go
In today's digital age, being updated in real-time is crucial. Whether there are unexpected delays or advanced notices of changes, Brightline keeps its passengers informed. Travelers can access real-time updates through the Brightline website, mobile app, or even at stations.
The Importance of Punctuality: Brightline's Track Record
Brightline takes pride in its punctuality. A brief overview of their track record, perhaps with some statistics, can emphasize their commitment to timely service. This not only reinforces trust but also positions Brightline as a reliable mode of high-speed rail transport in Florida.
Navigating Florida with the Brightline Train Map
A Bird's Eye View: The Brightline Route
Begin with a comprehensive overview of the Brightline train map, highlighting the expansive network that connects major cities in Florida. For those unfamiliar, a visual representation of the Brightline to Orlando route would be an excellent introduction.
Stations and Key Stops: From Miami to Orlando
Detail the significant stations and stops on the Miami to Orlando route. Each station is strategically located, ensuring accessibility and convenience for both residents and tourists. Dive into the features and amenities of major stations, such as Orlando and Miami, emphasizing their state-of-the-art facilities.
Exploring Beyond Orlando: Brightline's Extended Routes
The Brightline train map isn't limited to the Miami-Orlando stretch. Explore the other routes that the service offers, emphasizing how easy it is to travel across Florida using Brightline. Whether it's a trip to the beaches of Miami or the bustling downtown of West Palm Beach, Brightline has it covered.
Connecting to Other Modes of Transport
Brightline's genius lies in its integration with other modes of transportation. Discuss how travelers can easily transition from a Brightline train to a city's metro system, buses, or even ride-sharing services. This seamless connectivity ensures that passengers can reach their final destination effortlessly.
Brightline's Vision for the Future: Expansion and Growth
While the current Brightline train map is expansive, Brightline's vision for the future is even more ambitious. Dive into the proposed extensions and what they mean for the future of Florida's transportation landscape. Discuss the potential benefits, from reduced road congestion to enhanced tourism opportunities.
A User's Perspective: Using the Brightline Map App
In this digital age, having a physical map is often secondary to having a dynamic, interactive one on your phone. Highlight the features of the Brightline map app, from real-time Brightline train schedule updates to the ability to purchase Brightline tickets on the go.
Brightline's Eco-friendly Approach to Florida's Transportation
Brightline's Green Initiative: An Overview
Introduce the importance of sustainable transportation in the modern age. Explain how Brightline to Orlando represents more than just a transport service; it embodies a vision for eco-friendly travel solutions in Florida.
The Benefits of Rail Over Road
Discuss the environmental benefits of train travel compared to automobile travel. Rail travel, particularly electric and hybrid systems like Brightline, often results in significantly lower carbon emissions. The service's commitment to reducing Florida's carbon footprint is evident in its choice of rail over expanding road networks.
Infrastructure with Environmental Consciousness
Shed light on the eco-friendly materials and design methodologies Brightline uses in its infrastructure. From stations to tracks, there's an underlying theme of sustainability. Highlight any initiatives or partnerships Brightline has with green organizations or certification bodies.
Efficient Energy Use: Brightline's Modern Trains
Delve into the technical details of the trains, focusing on their energy efficiency. From regenerative braking systems to aerodynamic designs, explain how these features contribute to the Brightline train schedule's energy-efficient operations.
Streamlining Traffic: Environmental and Practical Benefits
The Brightline to Orlando route, among others, is expected to significantly reduce car traffic, leading to decreased emissions and road congestion. Discuss the broader implications for Florida's environment and its residents' quality of life.
Eco-friendly Amenities Onboard
Brightline isn't just about getting from point A to B; it's about the journey. Dive into the amenities offered onboard, emphasizing the eco-friendly aspects. Whether it's the use of sustainable materials in seating or the availability of organic food options, highlight how travelers can enjoy a green journey.
How to Travel Green: Tips for Brightline Passengers
Provide readers with actionable tips on how they can make their Brightline journey even more environmentally friendly. This can range from purchasing Brightline tickets online to reduce paper waste, following the Brightline train schedule to optimize travel times, or using the Brightline train map to plan efficient routes.
Brightline Overview
All Aboard The Brightline!
In summing up, Brightline's high-speed rail service is much more than a convenient transportation option; it's a symbol of Florida's forward-thinking approach to sustainable travel. The Brightline to Orlando route, along with its eco-friendly initiatives, demonstrates a commitment to balancing rapid development with environmental responsibility. For passengers, choosing Brightline is not just about reaching a destination quickly; it's about being part of a larger vision for a greener, more efficient Florida. As the state continues to grow and evolve, initiatives like Brightline will be pivotal in shaping a sustainable and progressive future for all its residents.
The Brightline to Orlando high-speed rail signifies a new era in Florida's transportation, blending speed with sustainability. It not only connects key urban centers but also enhances the state's tourism appeal. With convenient scheduling, diverse ticketing options, and future expansion plans, Brightline is reshaping how residents and tourists experience the Sunshine State. Embrace this eco-friendly, efficient mode of travel as it continues to expand Florida's horizons, making travel between its major cities a delightful and seamless experience.
Similar Posts
First | Explore the Excitement: Epic Universe Theme Park Discount Tickets
Second | 7 Must-Visit Theme Parks in Orlando
Third | SeaWorld Tickets | Special VIP Ticket Deals & 2nd Day Free