iCFlorida highlights the Orlando Fringe Festival is set to embark on its 25th anniversary year this month. The longstanding cultural event promises to up the ante this year with even more groundbreaking artistic acts, from Central Florida and beyond, gracing the Fringe Festival stages.
What is the Orlando Fringe Festival? It is the longest running Fringe Festival in the United States. Its mission is to make art accessible and affordable to everyone by extracting talent from the local community and inspiring creative excellence through the arts.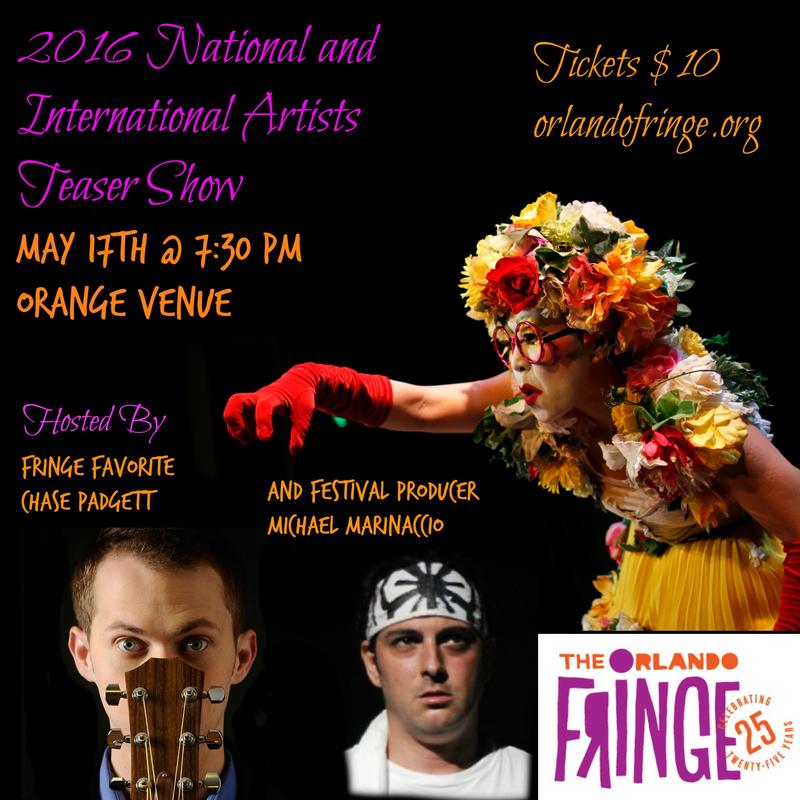 We spoke with 4 of the top shows coming to Orlando Fringe this year. Watch a sneak preview of the acts in the video above and learn more about them below:
"Magic, Music and a Little Mayhem" featuring Magic and Mayhem Show and Fretless Rock at Mandell Theater of Lowndes Shakespeare Center (Pink Venue) – Performers of the award-winning "Magic and Mayhem Show" team up with the celebrated string musicians of "Fretless Rock" for a groundbreaking collaboration to create a singularly unique, live interactive experience like none other combining illusion, live music and improv. Every performance is an invitation for the audience to join in and become part of a celebration of life told in magic and music.
SPACE (Brown Venue) – On the edge of the universe, in the darkest corner of our galaxy, four people will discover that the space between love and hate is as thin as a razor and twice as sharp. This dark science fiction drama follows the crew of a ship bound for a distant planet as they slowly realize that the only thing more dangerous than space is each other.
Sugarcrash Kids and the Forgotten Island (Orange Venue) – Imagination, discovery, and wonder take flight when a cynical young girl is suddenly thrust into a fantastic, whimsical adventure in a world she never thought was possible. Creative minds behind 2012s award winning Connected: An Interactive Experience and 2013's Patrons Pick Macbeth have teamed up with the Orlando based Sugarcrash Kids to bring this new visionary tale to life. Featuring original music, lyrics, and characters, the popular The Cramazingly Incredifun Sugarcrash Kids Podcast comes to life on stage for the first time ever.
 "Rock Hard Revue Uncensored" at Orlando Repertory Theatre (Silver Venue) – As seen in America's Got Talent Season 9, Orlando's popular male revue "Rock Hard Revue" takes its high energy, highly entertaining male revue show to Fringe… with a special twist! Created by David Greenhouse, former director and choreographer of Chippendales Las Vegas, the fully-costumed and choreographed Vegas-style production features sexy male performers, live vocals and audience participation that bring the show to life. 
The Orlando Fringe Festival is happening from May 18th – May 30th. For more information on these shows and the hundreds of other shows coming to the Orlando Fringe Festival, click here.
via iCFlorida.com