Whether you're a tourist or a local, there's no denying the appeal of ICON Park Orlando. With 8+ activities to enjoy, it's one of the best free attractions in Orlando. From thrill rides to family-friendly games, there's something for everyone at this exciting park. Keep reading to learn more about ICON Park and what it has to offer visitors!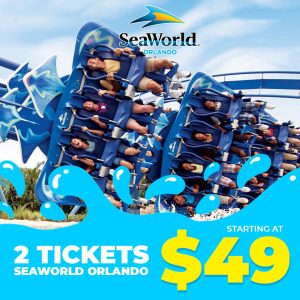 Main Sights | ICON Park Orlando
Firstly, you can't go to the famous ICON Park without seeing the main attraction – The Wheel! It's time to go sky high in Orlando. The Wheel at ICON Park Orlando is an astonishing 400 ft tall! You'll get complete panoramic views of Orlando from the downtown skyline to Walt Disney World. Above all, one of the best parts about The Wheel is that it is completely air-conditioned – perfect for hot summer days in Orlando. There is a bar at the entrance of the ride so you can elevate your experience with a cocktail or signature glass of wine.
Secondly, if you're looking for the biggest thrill of your life, you should check out the Orlando StarFlyer! This is dubbed the World's Tallest Swing and goes up 450 ft over Orlando. Not impressed yet? In addition, to gracing the sky at 450 feet, you will spin around at speeds exceeding 45+ mph! This is the ride of your life – surely one you won't forget.
If you're looking for a one-of-a-kind destination to explore, look no further than ICON Park in Orlando. ICON Park is sure to please everyone in your group. ICON Park is the perfect place to spend a day or two (or more!) with something for all ages.
If you're looking for a fun and free attraction in Orlando, look no further than ICON Park Orlando. Above all, this exciting park has something for everyone, from thrill rides to family-friendly games. In other words, with 8+ activities to enjoy, you can easily spend an afternoon or evening here. So what are you waiting for? Share this post with a friend and head to ICON Park today!
Similar Posts
Check Out | The Top Questions People Are Too Afraid To Ask About Disney World
Check Out | Mardi Gras at Universal Orlando Insider | Everything You Need To Know
Check Out | SeaWorld Tickets for $49 | Discounted SeaWorld Tickets