EDC Festival Orlando is one of the most popular EDM festivals in the country. It has over 225,000 attendees and a lineup that includes some of the biggest DJs in the world. This year's festival will be on November 12-14 at Tinker Field – but what should you know before going? Read this post to find out!
Covid is a "Thing" Still | Orlando
Before going inside EDC Festival Orlando you must sign a waiver that states: "By entering the venue and/or the event, you (a) acknowledge the contagious nature of COVID-19 and voluntarily assume the risk that you may be exposed to or infected by COVID-19". Unlike EDC Las Vegas you don't have to show proof of vaccination or anything like that at EDC Orlando.
Dude, Wheres My Car? 
First off, parking and shuttles for the November EDC Festival Orlando add up. We did the math, and we have the hacks! In other words, cheers to saving money and thinking outside the box.
Walmart Supercenter:
– Free Parking – Always
– You can park at Walmart overnight – Walmart has no ordinance against overnight parking
– HHCM+G2 Orlando, Florida
– $11 Per ride (Price in real-time, differs on party size and time)
– $9 Per ride (Price in real-time, differs on party size and time)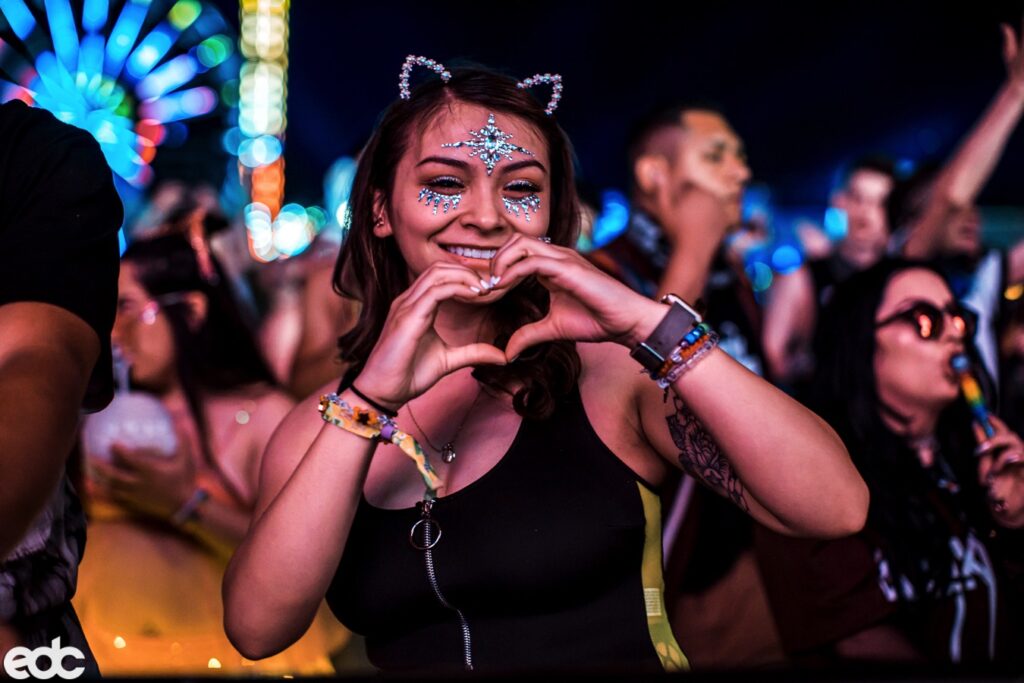 Here are some tips we recommend before heading out – don't forget these! You can share with friends by clicking on the right icons or copying and pasting this link into Facebook Messenger "Hey friend, check out my blog post about EDC Festival Orlando." In conclusion, you're going to have an amazing time at EDC!