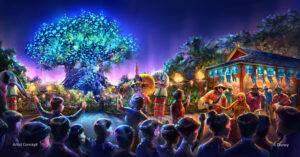 As part of the largest expansion in its history, Disney's Animal Kingdom theme park will be adding all-new entertainment experiences including a new after-dark spectacular centered around and above Discovery River, new nighttime entertainment including live performers on Discovery Island (pictured) and a new night version of Kilimanjaro Safaris.
Theme Park Tourist shares confirmation of opening date for Tree of Life Awakenings for Aprill 22, 2016.
Tree of Life Awakenings is performed nightly as the sun sets and uses elaborate projections as well as music and dance to bring the Tree of Life literally to life each night.
During the show the park icon undergoes extraordinary "awakenings" as the animal spirits are brought to life by magical fireflies that open a "window" into the body of the tree, allowing guests to see the colorful stories of wonder and enchantment contained within.
For years, nighttime meant bedtime at Disney's Animal Kingdom. The youngest of Walt Disney World's … the Kilimanjaro Safaris with a sunset effect and admire an enlivened Tree of Life. There will be entertainment and parties added to the Harambe Village … via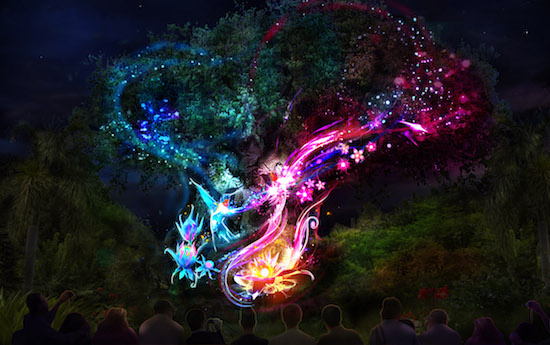 via themeparktourist
Get ready for the breathtaking spectacle!