In light of the very recent shootings that have taken place in Orlando, FL; Disney immediately responded by greatly increasing security checks. This will be greatly appreciated by the millions of tourist from all over the world that flock to the parks all year long especially in the summer months.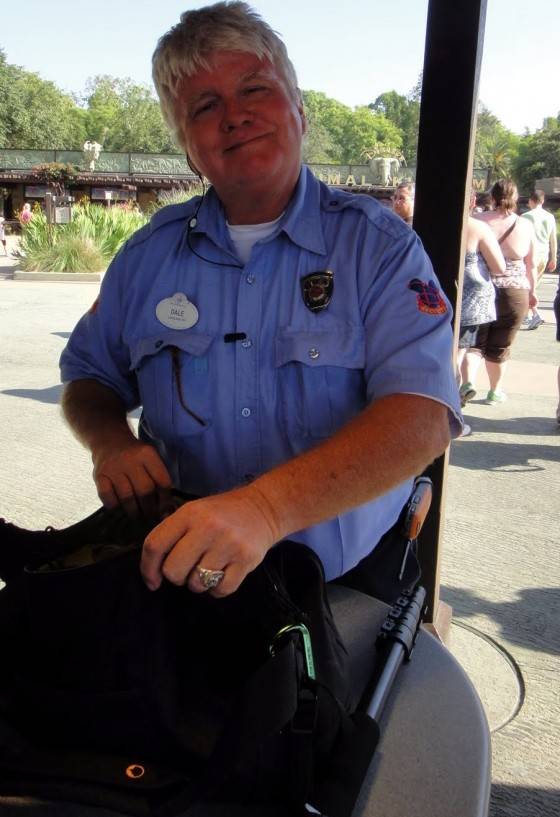 According to Theme Park Tourist, in the past year, Disney parks have gone through some massive changes in an effort to keep guests at their theme parks, hotels, and shopping areas as safe as possible. Last year saw the implementation of metal detectors at the front gates of every Disney park (both at Walt Disney World and Disneyland Resort), and last December, days after gun-related violence in San Bernardino made national headlines, Disney banned toy guns as well as adult costumes at all of its parks and resorts nationwide.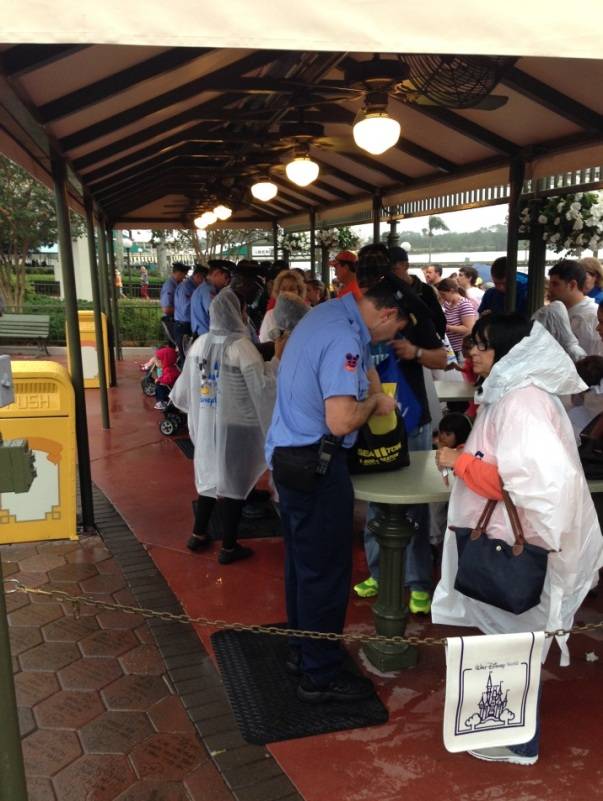 It has only been a few days since the horrific violence in Orlando stunned the nation, but Disney has been quick to act in response, and has implemented sweeping long-term security changes at both Walt Disney World as well as Disneyland Resort that will impact all visitors this summer and beyond. Though you won't notice all of these changes the next time you visit (and rest assured, that's by design), here are all the ways that Disney is doing its best to ensure the continued safety of visitors to Disney parks in the US this summer and beyond
1. More undercover security officials are already in place across all Disney theme parks.
The first step Disney took immediately in the aftermath of the horrifying events in Orlando was to immediately increase undercover security and surveillance inside its theme parks not only at Walt Disney World, but also at Disneyland Resort as well. According to the report, the increase in undercover operatives is permanent, and Disney will not be drawing down plainclothes security in its US theme parks any time in the near future. Though you won't see these undercover agents, they will be out in full force around all the theme parks, and will be on the lookout for any suspicious activity.
2. Additional security measures implemented at Disney Springs
Although Disney Springs has always had security guards, police and even mounted officers patrolling its various shops and sidewalks, this shopping district has been under intensifying scrutiny in the past several days as it does not require guests to go through a bag check or metal detector, leaving it potentially exposed. However, Disney has confirmed that security changes are coming to Disney Springs in the coming days, which will include more undercover plainclothes as well as uniformed security in all areas of the shopping district.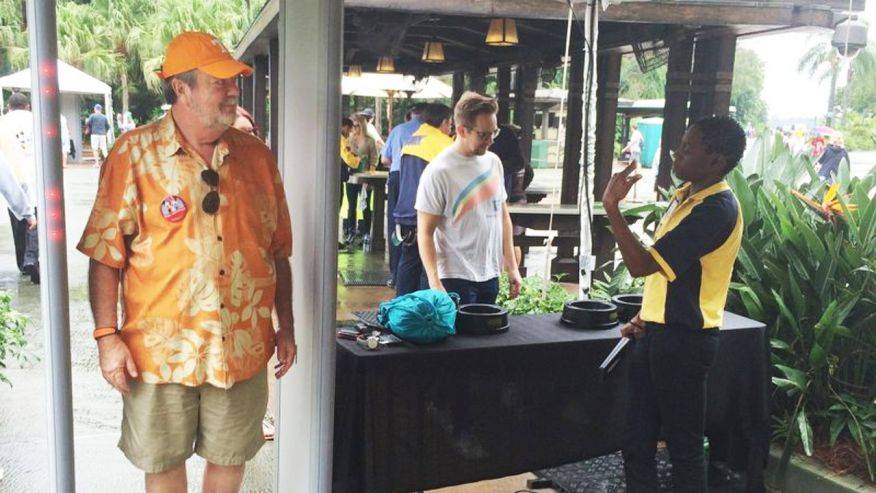 Though Disney has not confirmed whether or not metal detectors will eventually come to this shopping district, we would imagine the resort is at least considering this option in light of recent events.
3. New surveillance technology will be used at all theme parks
While some have expressed concern in recent years about privacy at theme parks, A spokesperson for Disney recently told FOX Business that the resort is working on implementing a "less visible system that employ[s] state-of-the-art security technologies." While there's no way to know what kind of security system Disney is working on installing, guests can rest assured that the resort will be implementing guest surveillance in the most responsible way possible and will only be using footage for security purposes, keeping an eye for out of the ordinary behavior from guests.
4. Extra security personnel will be on hand for special events
According to sources speaking with Deadline, it looks like security at both official and unofficial event days at both Walt Disney World and Disneyland Resort will be increased, effective immediately. The priority will be the unofficial Gay Days celebration, which has been around for over twenty years. Though this year's Gay Days event was already held just a few weeks ago at Walt Disney World from May 31 to June 6, the Anaheim dates at Disneyland are currently scheduled for September 30 to October 2, and Disneyland will be increasing all security levels to ensure this event takes place as peacefully as it has in the past.
Looking more broadly beyond Gay Days, we'd also imagine that this year's edition of Mickey's Not-So-Scary Halloween Party will also be getting additional security as well, especially as adult costumes were recently confirmed to be allowed at this event (though considering current events, we would imagine reinstating the ban for Mickey's Not-So-Scary Halloween Party is on the table as a possibility).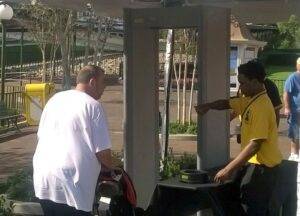 5. More vigorous bag check and screenings at park entrances
Though unconfirmed by Disney, visitors to Walt Disney World in recent days have noticed more vigorous bag checks, with additional personnel currently on hand to help with these enhanced screenings. In addition, more guests are being directed towards the metal detectors in recent days. Though the metal detector walkthrough rate isn't quite 100% yet, if you haven't regularly been chosen for the metal detector in the past, chances are good that you will be now.
While these are the currently publicly confirmed (and observable) security changes, we'd imagine that a lot more changes are happening behind the scenes away from public view in an effort to keep guests as safe as possible.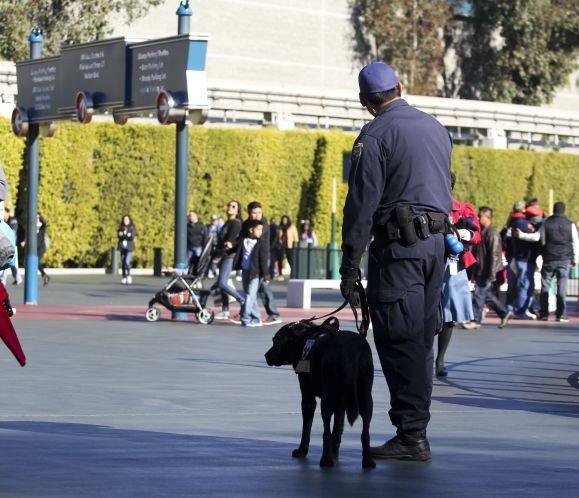 Though some of these changes might not be all that convenient for guests (it certainly isn't fun to wait twenty minutes in a bag check line, or empty your pockets for a metal detector), the fact is that these changes are being made with the best intentions, and Cast Members, security guards, and local police are all working together to ensure that guests are able to experience a worry-free vacation. So even though you might be tempted to get frustrated with a Cast Member on your next visit to a Disney Park, after waiting nearly a half hour in the hot sun in front of the Magic Kingdom waiting on a lengthy bag check line, remember that these changes are being made to keep you safe, so try your best to keep calm and Disney on! It's all any of us can do in the face of recent events.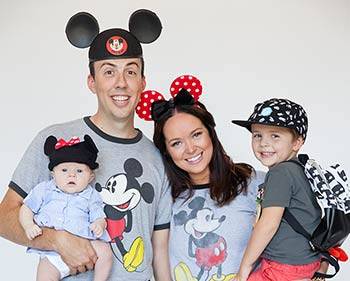 I'll say you at the parks!
Disney Takes Top Security Measures to Protect Guests! Read more…

— Destinations Gal (@ChiaraAmina) June 21, 2016