Wesh.com highlights The Daily City's Cardboard Art Festival turns 4, opens Friday at SoDo in Orlando | On the Town
What can an artist make using cardboard?
Plenty as exhibited by the annual Cardboard Art Festival, one of Central Florida's most beloved and quirky art shows.
Now in its fourth year, the Cardboard Art Festival (Facebook, Website) starts Friday with an opening night party. The annual show is presented by the popular Orlando blog The Daily City.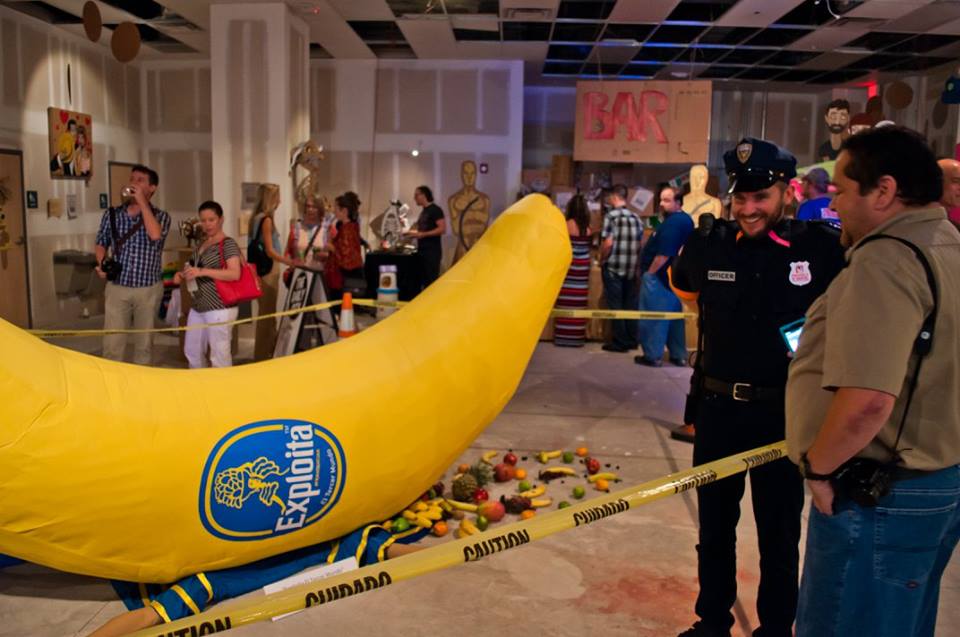 The juried show invites artists from around the world to create works of art using cardboard as the medium. The result is sculpture, paintings, installations and more.
This year's show has been expanded to 10 days and will include two weekends.
Cardboad Art Festival organizer Mark Baratelli stopped by the WESH 2 studio on Wednesday to talk about the festival, the art and how the community has responded to the annual event.
What: Cardboard Art Festival
Where: Sodo Shopping Center, 80 West Grant Street in Orlando
When: Friday through July 31, gallery times vary
How much: $5 adults; $1 kids
Information: Schedule of Events
See you there!
Cardboard Arts Festival by The Daily City turns 4!https://t.co/hFYJaGcLcp

— Destinations Gal (@ChiaraAmina) July 26, 2016