Theme Park Tourist enlightens us on a report by Disney on how they are finally putting the Storymaker application of it's MyMagic+ technology to use inside of certain attractions of their four parks. It's good to see that Disney is continuing to make advancements with their technology to give their loyal visitors better experiences at their park attractions.
You are probably asking yourself, "what is Storymaker and how does it work"? Disney's MagicBands have this technology that only works at touch points like you use when entering the park or at the entrance to the Fastpass+ queue. They contain two RFID (Radio-Frequency Identification is the use of radio waves to read and capture information stored on a tag attached to an object. A tag can be read from up to several feet away and does not need to be within direct line-of-sight of the reader to be tracked). This lets Disney know, for example, which boat you're on in the It's a Small World ride and then places your name, and the names of other people in your row, on the screens located at the end of the ride.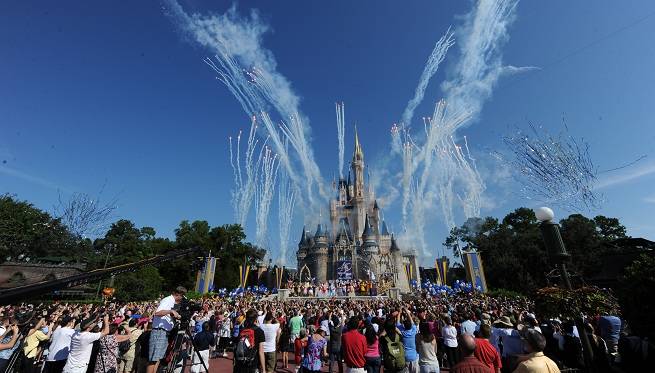 At the time we applauded this enhancement, and hoped that Disney would find new uses for Storymaker around the park in the future. However, while we were initially thinking it might be a few years before this technology would roll out in a big way around the resort (things at Disney never seem to happen overnight), it looks like Disney exceeded our expectations and had a much faster plan in mind. In the past few days, Storymaker enhancements have rolled out across the resort in a number of attractions, with Disney largely remaining silent about the changes, and guests being pleasantly surprised to see them now in use at some of their favorite attractions.
While we're sure that this is just the beginning for Storymaker technology at Walt Disney World, here are four brand new attractions that are using this technology right now around the resort (in addition to the aforementioned It's a Small World):
1. Haunted Mansion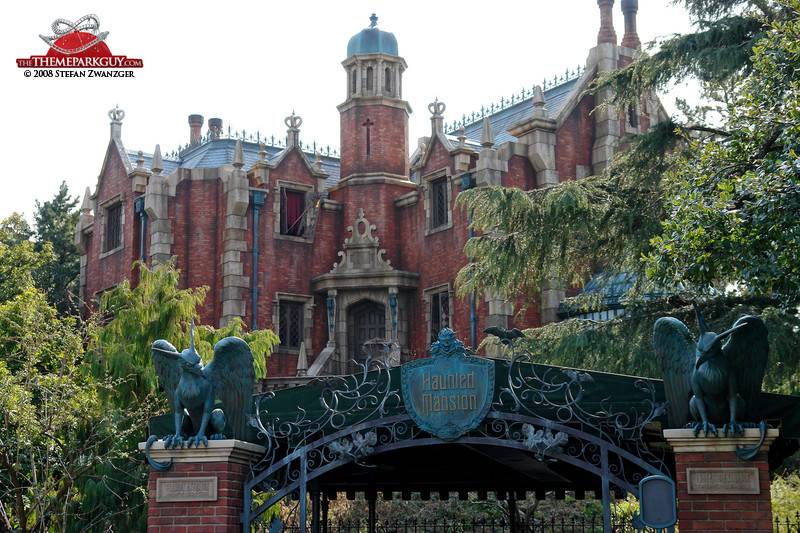 The Haunted Mansion surprised guests several years ago when the formerly animatronic finale scene at the close of the ride was replaced with CGI-enhanced effects that allowed hitchhiking ghosts to perform a number of digital "pranks" on guests, which included the ability swap faces, blow up balloons, and perform other amusing antics. Though some complained about the loss of the classic animatronic component of this effect, most guests found the change to be a welcome one, which perhaps explains why Disney has tinkered with this attraction's final scene even more.
The former animation has been swapped out effective immediately, and guests who board this attraction will now enjoy new custom digital effects, that include information from their MagicBands including guests' names and location. For instance, hitchhiking ghosts will now hold up signs with each guest's hometown information on them, that say "[location], here we come!". In another interactive effect, tombstones featuring each guests' name pop up from beneath the doom buggy. There is even an effect for guests who are celebrating a birthday, as a ghost will pop up to present the buggy with the birthday girl or boy with a spooky spectral cake! There are quite a few different animations available with this new enhancement, so you might want to ride a few times to see if you can catch more than one!
2. Rock 'n' Roller Coaster Starring Aerosmith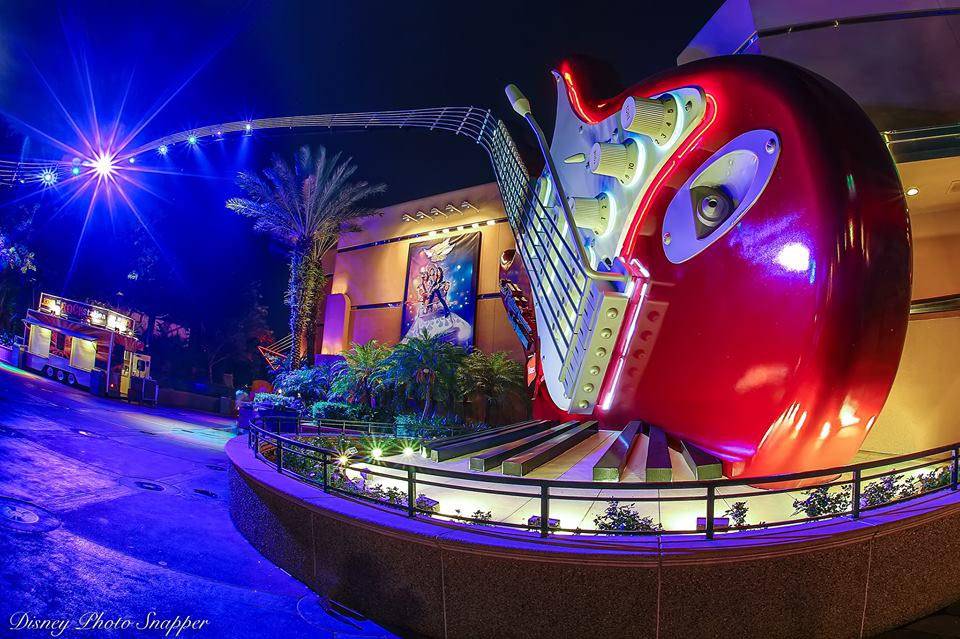 The recent change at this attraction is a little bit more subtle than the one at the Haunted Mansion, and if you're not paying attention you just might miss it! When you get to the interior part of the Rock 'n' Roller Coaster queue, check out the concert posters on the right and left side of the hallway (directly before the doors). You might just see your name as the newest headlining act, with your hometown at the bottom of the poster. Though this is a relatively small improvement (and doesn't change the ride experience at all) this is a cute little use of this technology and adds that extra little bit of personalization to this ride. In fact you'll see that some of the other uses of Storymaker technology throughout Walt Disney World are a lot like this example.
3. Mission: Space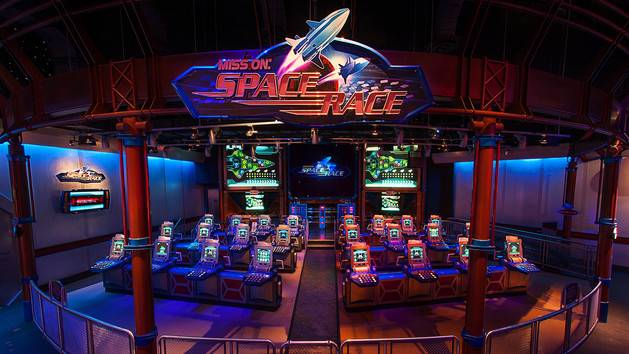 Like the little change at the Rock 'n' Roller Coaster, the Storymaker enhancement made to Mission: Space can be found by eagle-eyed guests in the queue. Guests who elect to join the ISTC and train for a mission to Mars will walk by specific screens that show information about individual guests, including the guest's first name, where each guest's "Recruitment Center" (hometown) is located, and even a number that corresponds to a guest"s "experience level" (we're not entirely sure how this value is determined). The screen also displays what space training job the individual guest is qualified for.
4. Expedition Everest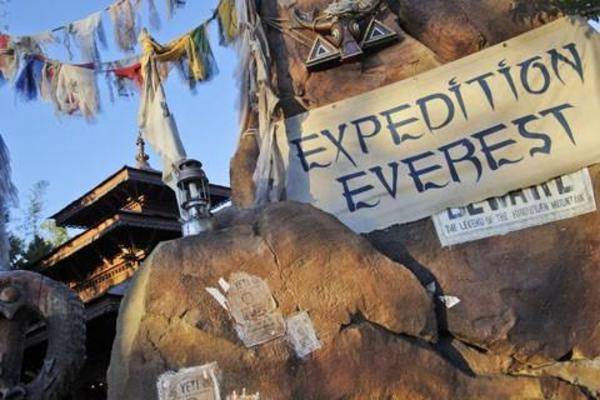 Although we all dream of the day that the Yeti actually starts moving again at Expedition Everest, for now, we'll have to settle for another subtle Storymaker-related change happening at this attraction. Guests who enter the regular (non-FastPass+) queue for Expedition Everest and pay close attention to the "advertisement" signs near the end of the line may look up to find that they have endorsed a product or service (Like Snowman Treks or Yeti Brand Muesli) with a glowing review attributed to their first name (and occasionally followed by their hometown!)
Though this Storymaker enhancement is even more low key than the other queue-based enhancements (the advertisement posters in this attraction aren't at eye level like the posters in the Rock 'N' Roller Coaster, so guests will have to physically look up to see them), this is still yet another fun little addition, and guests who notice their unauthorized "reviews" on these "advertisements" might get a giggle or two out of the experience before facing down the disco yeti on this attraction.
4. Muppet Vision 3D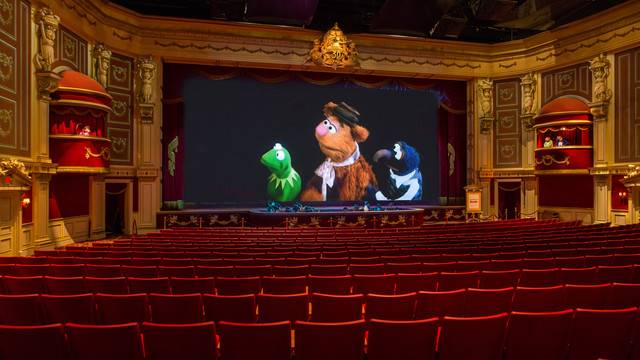 While we've already noticed these little changes at these four attractions, we're fairly sure that even more Storymaker changes are on the way. In recent days, screens have appeared in the MuppetVision 3D pre-show area, and while we haven't actually seen any personalization happen yet in this area, we'd imagine it won't be long before this effect is "turned on" and some kind of effect happens.
How do you feel about all of these Storymaker additions happening around Walt Disney World? Are there any additional attractions you think this technology could improve? Are you happy to see this type of personalization come to the parks, or do you think displaying guests' names, hometowns, and potentially other information (with no way to opt in or out) is an invasion of privacy? Let us know what you think!