If you are a parent of a child with a food allergy, you will definitely want to read this information. Mickey's Not So Scary Halloween Party is set to Feature Allergy-Friendly Trick-or-Treating This Year.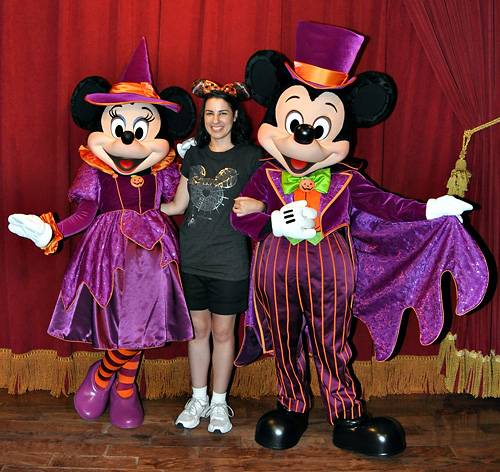 Besides being known as "the most magical place on Earth," Walt Disney World is also one of the top vacation choices for people with food allergies. The staff at Walt Disney World works hard to accommodate visitors who have special dietary needs, including food allergies. Select first aid centers are even equipped with epinephrine auto-injectors (although, because they are spread out all over the park, it is still wise to carry your own auto-injectors if you rely on them). Walt Disney World has also hosted a Food Allergy and Celiac Convention in the past. This year, the famous theme park is going a step even further: They have a new allergy-friendly policy for trick-or-treating that will be enforced during their ongoing Mickey's Not So Scary Halloween Party.
Mickey's Not So Scary Halloween Party is an after-hours event held on designated nights that began in September and runs through October 31st. Children and adults with food allergies can collect a special teal trick-or-treat bag and then go to the trick-or-treat destinations throughout the theme park. Instead of receiving candy, they will receive a teal token at each spot. Guests can then take their tokens to one of two Allergy-Friendly Centers located within the park, where they can trade them for allergy-safe or non-edible treats. You can request a full list of available items prior to trick-or-treating.
Holidays, especially ones like Halloween that are centered around candy and food, can be a stressful time for children with food allergies and their parents. With the Teal Pumpkin Project becoming increasingly popular, and now Mickey's Not So Scary Halloween Party accommodating to people with food allergies, children and parents can breathe a little easier. You can read more about Mickey's Not So Scary Halloween Party on the Walt Disney World website.
If you live near Walt Disney World, have you attended or are you attending Mickey's Not So Scary Halloween Party this year? We would love to hear about it in our comments section below.
Are you following us? You can find My Kids Food Allergies on Facebook, Twitter, Pinterest and on Instagram as @mykidsfoodallergies. We'd love to connect with you!