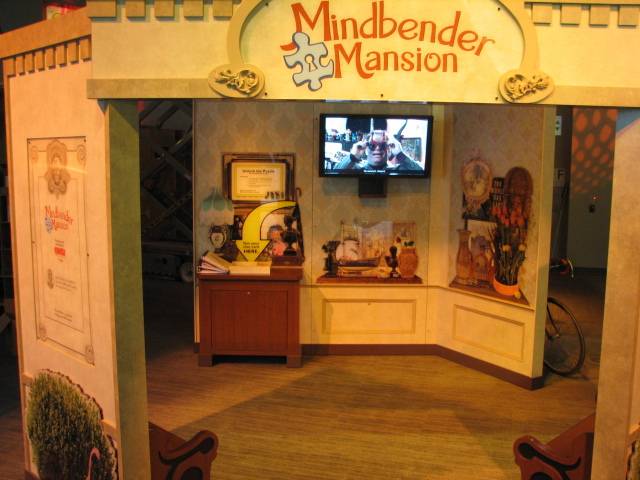 Summer will be here soon but don't let your brain be melted by the sun, instead bend your mind!  You don't have to go very far either, according to the Orlando Science Center, You're invited to enter the wonderfully puzzling world of Mindbender Mansion! This eclectic exhibit that takes the concept of brainteasers to a dizzying new level with interactive challenges guaranteed to test the brain power and problem-solving skills of even the most experienced puzzlers! Adults and children alike will enjoy exercising their minds as they try to master the 40 individual brain teasers and five full-body-and-mind group activities in this fun and unconventional new exhibit!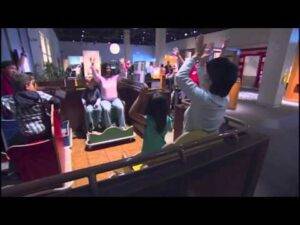 Mindbender Mansion visitors will be greeted by the slightly mysterious and distinctly wacky Mister. E., master brainteaser and puzzler extraordinaire, and current curator of the Mindbender Society. Mr. E will explain the mysteries of Mindbender Mansion and how to become a member of the eccentric Mindbender Society by gathering hidden clues and secret passwords that can only be found by solving key puzzles in different rooms of the mansion.
And oh, the challenges you'll face along the way. Mindbender Mansion activities combine the best of childhood playfulness, mental acuity, and teamwork (yes, you'll want to bring friends).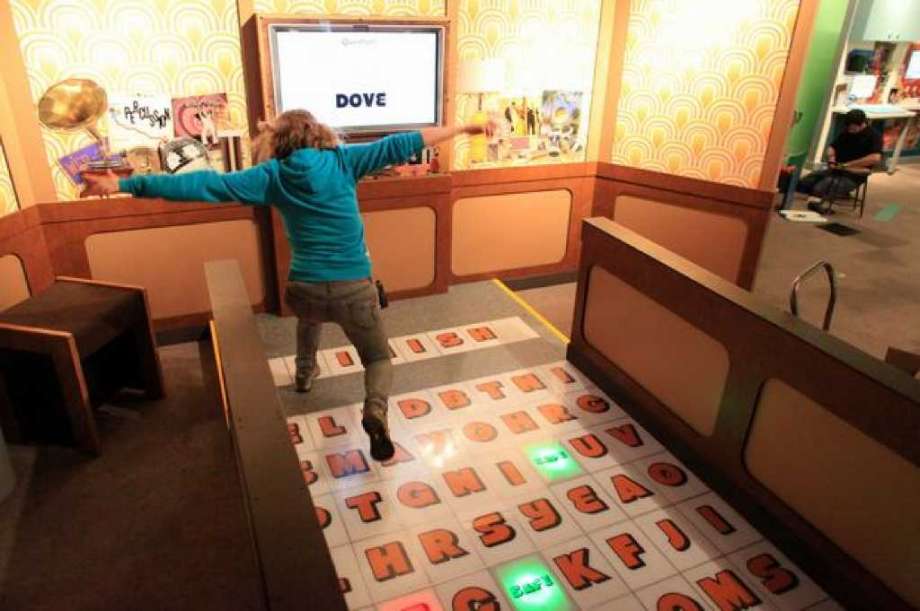 In the kitchen, you'll fit shapes into trays on a gradually accelerating dishwasher conveyor belt (think I Love Lucy and chocolates). Dinner time was never this much fun! In the dining room slide your chairs into the correct pattern before the clock runs out! In the disco, you'll take on trivia questions by spelling out answers with your feet on alphabet floor tiles (blending hopscotch and the keyboard in the movie Big). Play a giant-size game of "marble tilt maze" and so much more in this unconventional house of puzzles!
Throughout the exhibit, gather clues at individual puzzle stations and "secret vaults" in each room. When you've gathered enough clues, become a member of the Mindbender Society and add your portrait to the "Wall of Fame!"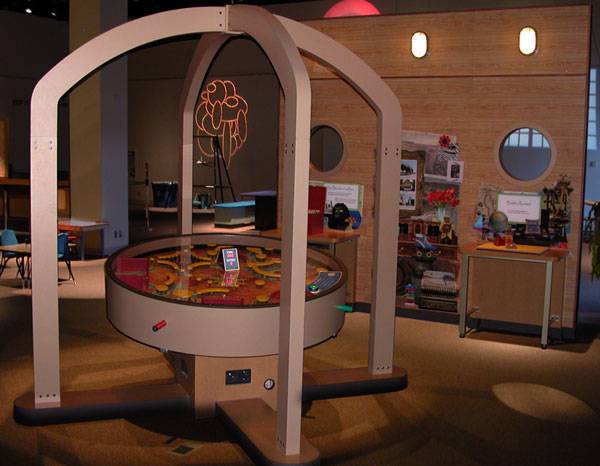 Mindbender Mansion was produced and is toured by the Oregon Museum of Science and Industry, Portland, Oregon © 2016.
Don't waste precious brain cells thinking about it, get up and go!
Want to know some of the cool things happening in Orlando this weekend? Mindbending at the Orlando Science Center!https://t.co/xyOBBOZsCt

— Destinations Gal (@ChiaraAmina) June 3, 2016