Where you ask, are they best places to get Soft Serve Ice Cream at Disney?
Auntie Gravity's Galactic Goodies (Magic Kingdom-Tomorrowland)
Come back down to Earth for a sweet treat: soft-serve cones, sundaes, floats made with soda or iced coffee, smoothies, muffins, fruit and fountain soft drinks. Coffee, tea, hot chocolate and assorted cereals with milk are also available.
Storybook Treats (Magic Kingdom-Fantasyland)
Find your fairy tale ending in a hot fudge sundae. Soft-serve ice cream, floats and hot and cold beverages are also available.
Sunshine Tree Terrace (Magic Kingdom Park-Adventureland)
Try the famous Citrust Swirl tasty soft-serve ice cream blended with frozen juice. Also, be sure to sample some of ourthe other refreshments, including a raspberry lemonade slush that is sure to leave you beaming!
Refreshment Port (Epcot)
Soft-serve ice cream, specialty coffee and soft drinks are also available.
Tamu Tamu Refreshments (Animal Kingdom)
Walk up to this window in the heart of Harambe Village to satisfy your sweet tooth with the Dole Whip® soft-serve with coconut rum! The new desserts-only menu at Tamu Tamu features exotic treats like the chocolate waffle topped with mousse.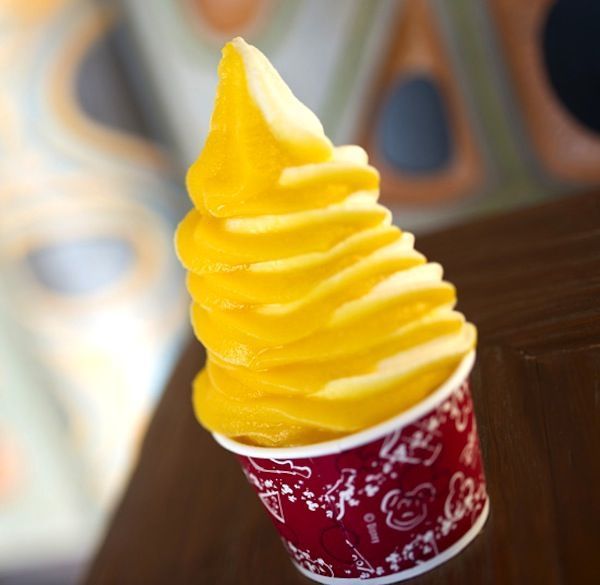 Anandapur Ice Cream Truck (Animal Kingdom)
As you cruise through Disney's Animal Kingdom theme park, pull off from the pathway throughout the day and pick up a soft-serve waffle cone or a frosty float with your choice of fountain beverage.
Happy Landings Ice Cream (Typhoon Lagoon)
2 kinds of soft-serve topped with waffle cone and cookie pieces, hot fudge, sprinkles and more! Drift by for root beer floats, sundaes and other treats at this hut tucked beside Castaway Creek. Or grab a "shovel" and dig in to a Sand Pail
The Fountain (Dolphin Hotel)
After the main course at this updated classic American diner , treat yourself to homemade or soft-serve ice cream at the dessert counter.
It is hot out, which one will you choose to cool off!
https://www.facebook.com/DisneyQuestion/