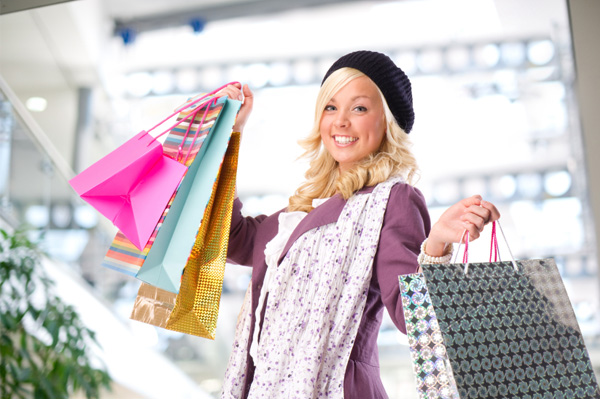 1. Have a Strategy
When it comes to grabbing the best Black Friday deals, it's best to have a strategy.
This means not just going through circulars the night before, but coming up with a specific game plan and even doing a little advanced research.
2. Bring a List
"Having a list in hand is imperative," says Spencer. She even offers a printable Black Friday Master List on her website, outlining the best Black Friday deals at many major retailers across the nation. "You can [check off] the items you want to buy at each store and have your own personalized list."
3. Read the Reviews
"I strongly suggest checking the item's reviews before purchasing. A great deal isn't a great deal if the product is sub-par," explains Spencer.
And if the item is everything you dreamed it to be, she says it's time to comparison shop. "Know who has the best price and who is price-matching."
4. Make Use of Online Resources
"Follow your favorite stores on Facebook and Twitter to be in-the-know for any early unadvertised starting times," suggests Spencer. "Most stores make the deals available online earlier than advertised, so don't take a nap after your turkey dinner or you may miss out!"
Rookie shoppers also make the mistake of thinking they can hop in line and wait for their preferred items, but that rarely works out the way they want, says Spencer. "Most door-busters have limited quanities available. If you really want it, scoop it up online before even leaving the house. Snipe it the second it's announced on Twitter that the deals are live."
5. Take Advantage of Technology
Your smartphone is good for more than just venting about long lines on Facebook. Turn it into a shopping tool to boost your savings even higher.
6: Dress For Success
You don't want to wear your Sunday best to a Friday free-for-all, because the name of the game is comfort on heavy shopping days. "No high heels or uncomfortable shoes," urges Spencer, who also suggests dressing in layers. "Stretch before heading out," she adds, because a limber body is always your ally when navigating the cramped aisles of a department store.
7. Don't Sweat the Small Deals 
"Avoid the clothing and grocery stores," says Spencer. "This is a day for big savings on big items."
8. Work as a Team
If your friends and family are also into Black Friday, consider a divide-and-conquer strategy.
9. Leave the Kids at Home
Thanksgiving is a day for family, but Black Friday is most certainly not.
"Black Friday is not a day to wander and look; it's a day to move or be moved," Spencer explains. "It's not a place for small children, for safety's sake."
10: Be Prepared for Anything
When you're finally ready to head out the door, make sure you're over-equipped for your journey, with your lists, coupons, water, snacks, keys and cash at the ready. After all, you never know how long you'll be gone, or where the day will take you.
"Black Friday is a mission," says Spencer. "And if you're playing to win, you need to have a game plan and be ready for unexpected events."
Via: Magazines.foxnews.com