If you haven't been to the SeaWorld Orlando theme park in a while, you'll be surprised to see that the number of SeaWorld Orlando Rides (including thrill rides) in addition to the animal exhibits and shows. Before my first visit, I always thought of SeaWorld as a place to see animals, not to experience rides. It turns out, the rides are one of the best things to do at SeaWorld Orlando.
1. Manta SeaWorld Orlando
During my trip to SeaWorld, I started at Manta, a roller coaster that was built in 2009. The coaster was designed to mimic the gliding of a manta ray, and goes very fast and upside down. You can't bring bags on the ride, and you can't wear sandals or flip flops, so it's best to leave those items with a member of your party that isn't going on the ride, or you can rent a locker at the entrance of the attraction.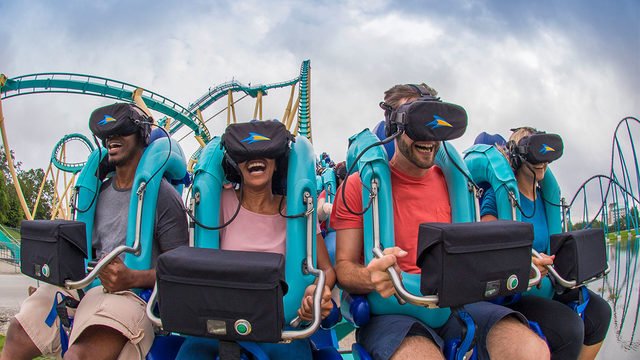 2. Kraken SeaWorld
Next, I headed down to Kraken Unleashed, which opened in 2000. Kraken is a floorless roller coaster, which means flip flops and sandals definitely aren't allowed. As with Manta, it's best to rent a locker for valuables, or give them to a member of your party not riding. There are small cubes by the ride entry area to store shoes. Again, I wished that I had worn sneakers.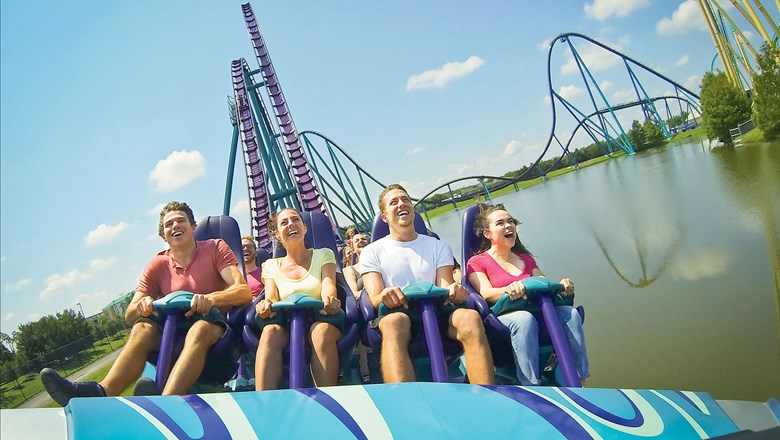 3. Mako SeaWorld
There's also Mako, which opened in 2016 at SeaWorld Orlando. This hypercoaster is billed as Orlando's tallest, fastest, and longest roller coaster. It goes up to 73 miles per hour and up to 200 feet high.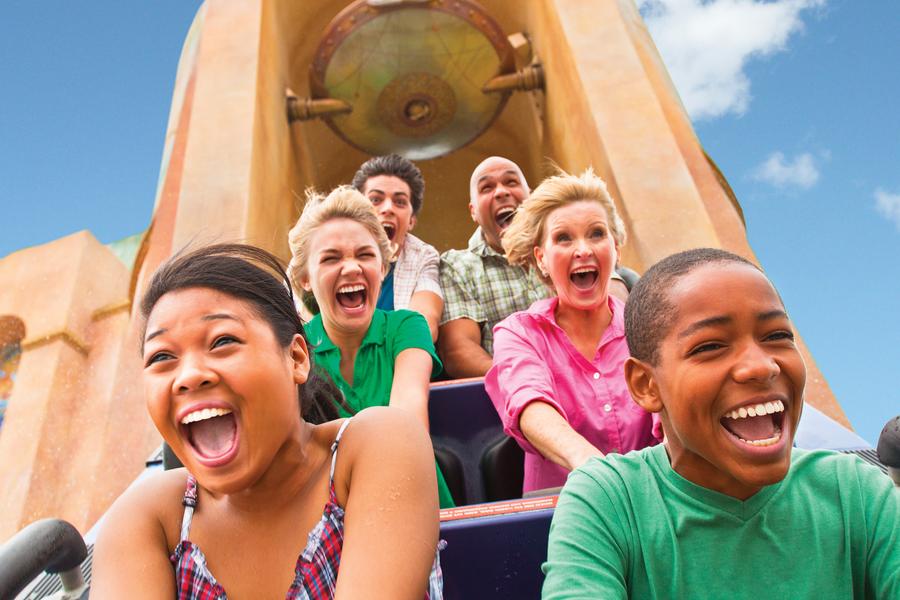 OTHER SEAWORLD ORLANDO RIDES
In addition to these thrill rides, there are other SeaWorld Orlando rides that appeal to families. One of the newest rides is the Antarctica: Empire of the Penguin. This indoor ride has both mild and wild versions. On this trackless journey, you'll get to experience the South Pole as a penguin named Puck.
In Journey to Atlantis, you'll explore the ancient myth in this water ride that's also part roller coaster.
There's also the newly-opened Infinity Falls, another water ride. In this ride, you can twist and turn around a "lost" river in what is billed as the tallest drop on a river raft ride.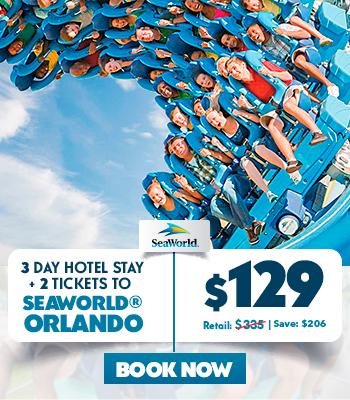 WHERE TO GET SEAWORLD ORLANDO TICKETS
If you are planning to visit SeaWorld Orlando, you can choose to purchase tickets in advance. Options include one, two, and three park tickets (which can be combined with visits to these other SeaWorld Parks Entertainment parks in the area – Aquatica Orlando, Busch Gardens Tampa Bay, and/or Adventure Island.