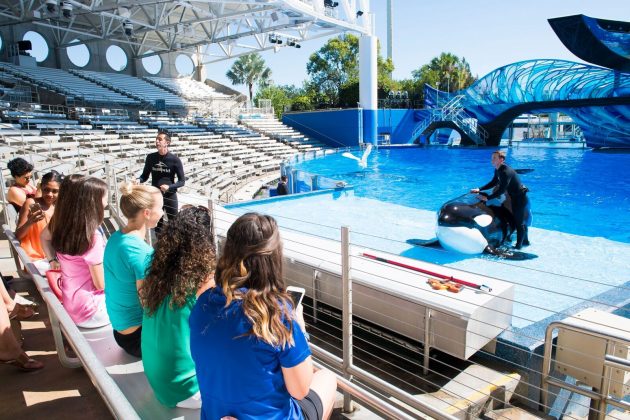 Visitors to SeaWorld Orlando now have the opportunity to experience the park's majestic killer whales in a brand-new way.
The Killer Whale Up-Close Tour gives guests the opportunity to meet the park's killer whales in ways never before offered at the park. The 45-minute tour includes learning from the park's killer whale trainers, meeting the whales and understanding their unique personalities and even taking part in an interaction with one off the whales.
The Killer Whale Up-Close Tour begins at 10:00 a.m. and lasts approximately 45 minutes. Space is limited, and guests are encouraged to make reservations online in advance.
Prices start at $79 per person.